American Airlines mechanics are unhappy. They don't have a new contract with airline. They were given a raise without a new contract, so there's not as much money on the table as there otherwise would be. And management wants to be able to outsource more work than is done today.
The airline's executives host town hall sessions ("Crew News") and after each quarterly earnings call the airline's CEO Doug Parker and many of his top executives meet with employees for a State of the Airline discussion. They take questions and they offer answers. Sometimes those answers are unpopular, often they're incredibly illuminating about the state of the airline industry. It's fascinating when those conversations get shared with me.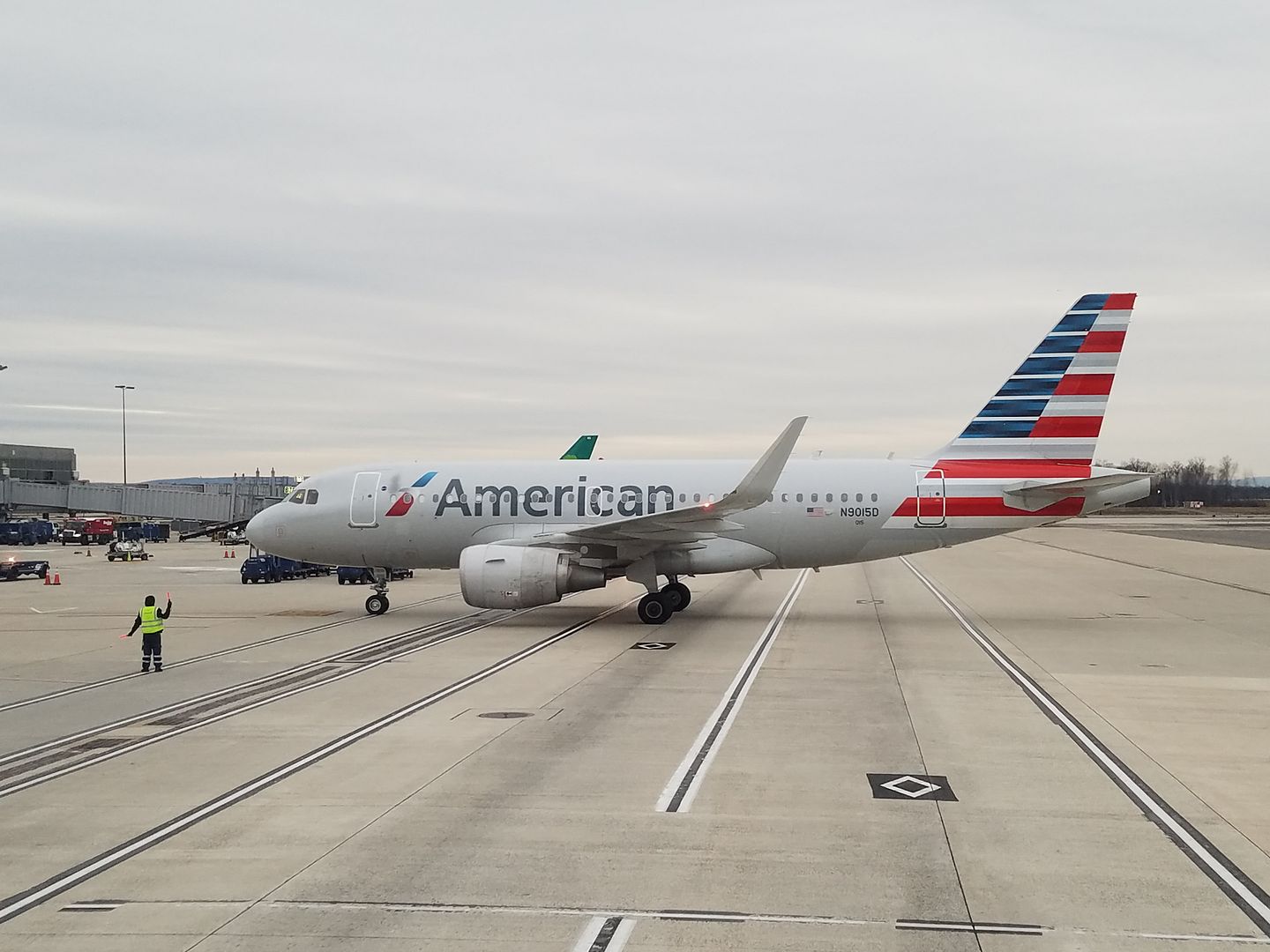 Last week's State of the Airline offered what was easily the most awkward 2 minutes and 51 seconds of any such session I've ever heard when one employee asked about mechanic outsourcing, "why do you take away our jobs?"
Doug Parker pointed out, "Our contract has much more of our work done in house than any other airline does. We're happy about that and we're proud of that."
But there are some functions like de-icing that they want to have done by other firms,
What we don't want to do is go to a point where we have to bring in even more than we have today. The contract we have in place protects all of our team members and all of our jobs and has by far the most work done in-house than any other airline does.
The mechanic then says employees have sacrificed a lot, "what have you guys sacrificed?"
Parker replied, "I don't understand the question [unintelligible]."
So he repeated, "what have you guys sacrificed, that's my question."
And Parker tried to evade: "Fair enough. Let me get back through instead though to the question about outsourcing and what we're doing about it."
The employee wasn't having anything of that. He wanted to know what Parker has sacrificed?
Parker stammers a bit, and then gets going,
Oh, I, I…it doesn't matter, I could answer that question but it's just going to sound like I'm just telling you all sorts of stuff.

I'm blessed. I've had a really great life and I'm really happy about it and what I really want to do is make sure we're doing everything we can to take care of this team.

So while we've all made sacrifices, some are greater than others, and what we want to go do is make sure we're doing everything we can to take care of this team, ensure we have a competitive business that can be here forever and take care of our team members as we believe we should.

I know the contract does that. It allows for many more employees at American Airlines doing the work than are done at any other US carrier and we're proud of that fact. As we get that done it'll be the case when we're done.

And while we are doing some work that is not – that other carriers don't do at all – that is not core to, for example, fleet service or mechanic work, those individuals that are doing that work are protected while we do that.

And what you'll see us doing over time is us hiring more and more people into those professions not fewer because we're going to grow the airline and we'll need to do that.
The truth here is that Parker has several good points to make.
It's an industry standard practice to do some work with an airline's own employees, and some work through outside firms. Contra claims by the union there's literally zero risk to safety by doing this and in fact the airline's incentives will be to improve safety.
Doug Parker does not take a salary. He receives grants of stock. To be fair that doesn't mean he isn't compensated, he's well compensated even with the airline's stock poor performance. [Sidenote: I'd love to see the heads of each airline's frequent flyer program compensated in miles to better tie their pay to the value of the currency they're creating.]
He didn't ask for legacy American Airlines mechanics to offer givebacks. He didn't foster great union relations at US Airways but he wasn't around American Airlines after 9/11, during the Great Recession, or during the airline's bankruptcy. Indeed, he gave out raises without asking anything in return (which I believe was a strategic blunder).
What has Parker sacrificed? He gave up his salary. But he's never asked American Airlines employees to give up theirs.
The problem here isn't Parker's lack of sacrifice. There's no question that the airline's CEO is all-in with the airline. The problem is that Parker doesn't connect with his employees and challenge them to a purpose that's bigger than themselves. That's what sacrifice gets to: employees feel like they've put their skin in the game with the airline and it has to mean something.
The carrier doesn't have a mission statement. It's not obvious what everyone is supposed to be trying to do, what they're supposed to be working and fighting for. Is it the very survival of the company? Is it to overcome an external threat? Is it to be the very best in the world?
Employees need to be compensated fairly but ultimately whether they're happy and perform well doesn't depend just on money. People need to respect their colleagues — so if everyone else around is shirking or performing poorly and facing no consequences it's tough to stay motivated — and people need to believe they're working towards something bigger than themselves and their paycheck.
For years Parker would write a letter to employees outlining his pay and how it compares to comparable airline CEOs. It was generally less. He can say earnestly that he's given up his salary entirely because he's all in with the company and he'll do well when the company does well.
He wasn't around American during the time of great sacrifice, but he's grateful for that sacrifice because the employees have made American Airlines what it is today.
Then he needs to tell everyone what they're doing here that's beyond money — what mission they're on together and connect that to improving their livelihoods. And then he needs to tell everyone a plan to accomplish that goal. It needs to be credible, and he needs to back it up.