According to the FAA Delta has requested a nationwide ground stop for its mainline and "sub-carriers." This ground stop applies to domestic destinations only.
Delta's twitter team is quickly apologizing for their IT team.
This comes one week after United's computers melted down and isn't the first time it's happened to Delta, either. Back in August they falsely blamed a power outage for problems.
Delta's leadership has been focused on getting the new President to crack down on competition from Gulf airlines, in order to limit choices and raise prices on consumers.
And they've spent the IT resources necessary to implement 'Basic Economy' fares that don't allow customers to select seats in advance.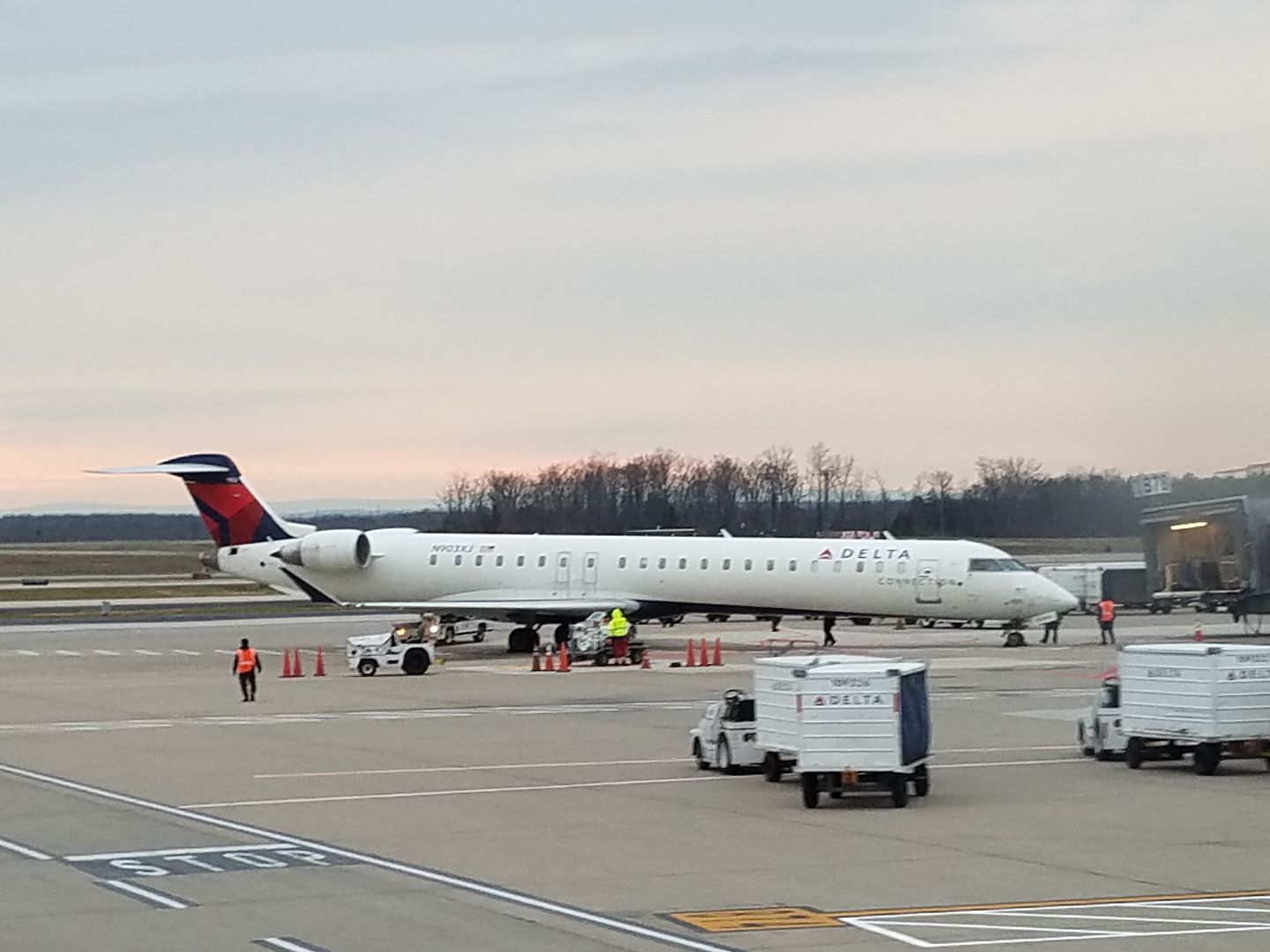 They've managed to devalue the SkyMiles program four times in the last year which requires IT focus and to work on how you'll be able to use your miles to pay for checked bags.
Today's outage underscores how they're focusing on the wrong priorities. If they'd spend less time figuring out how to take things away, and more time figuring out how to deliver value for their customers, they might not have these problems as often.
Delta's core selling proposition is its operational reliability. Delta filed to trademark the phrase 'the on-time machine' a claim American Airlines used to make in its late 1980s advertising.
Delta went so far as to stop interlining with American rather than accepting each others' distressed passengers at industry rates — because Delta is so reliable they don't need another airline's network, and don't want to help out a competitor. They continued to interline with United, under an agreement that has United paying more.
They're undermining that core proposition. And the cost to Delta for doing so — immediate delays and cancellations, displaced passengers, and aircraft out of position — will be far more than they save by increasing the price of award tickets to Europe.
We don't yet know the cause of tonight's meltdown, or when it will be fixed. Delta has told the FAA to expect the next update at 8:30pm Eastern time:
Update 8:28pm Eastern: Ground stop extended, next update 9:30 pm Eastern.
Update 9:35pm Eastern: Ground stop messages now appear separately by hub, show an update time of 10:30 pm Eastern, and suggest likelihood of extending 'medium'. No longer a systemwide groundstop and some flights taking off.