1:10 pm Hong Kong, Hong Kong (HKG) to Seoul, South Korea (ICN)
Asiana Flight 722 Business Class
Boeing 767 1,269 miles traveled The Thai Airways agent brought the three of us across the terminal, dropping her off at immigration and us at the transit desk where another staff member was waiting for us – he already made sure that Asiana had printed our boarding passes, they just needed to enter our luggage information into their system and assured us that our bags would make it onto the aircraft. He then escorted us through transit security. We wanted to make a stop in some of the shops, so we excused him from further service. Then we made our way down towards the gates and lounge.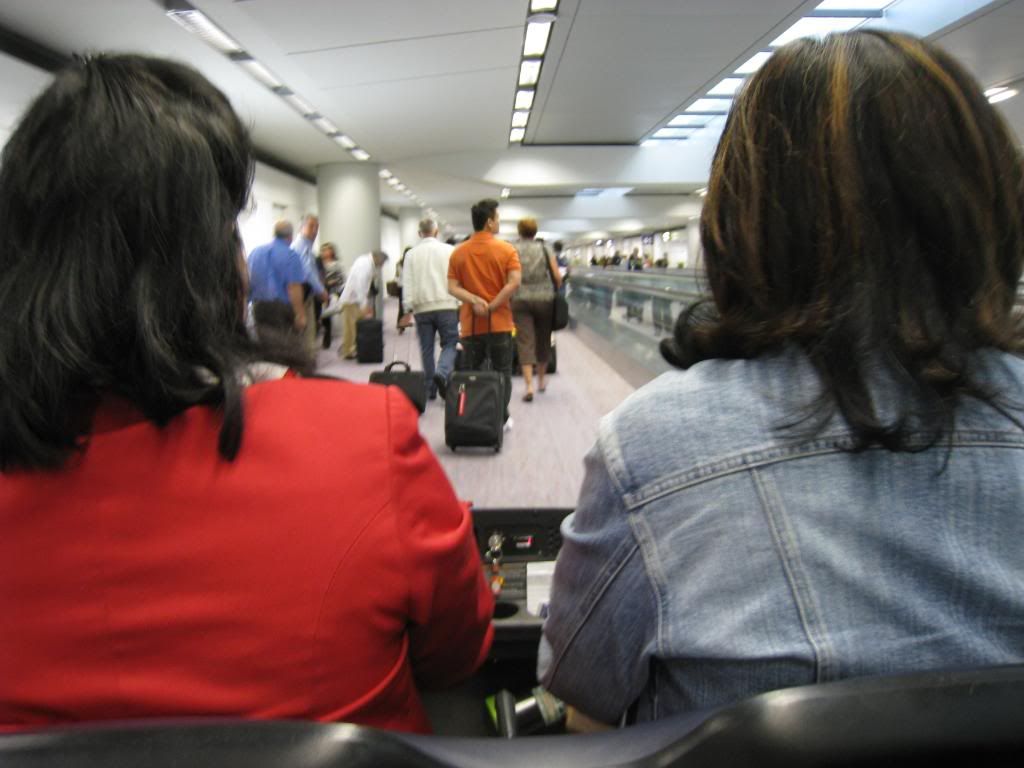 Asiana issues a lounge invite for the Dragonair lounge near gate 16. I don't entirely understand the reason, since it's not that much closer to the Asiana gate than the Singapore lounge.
No doubt the Singapore lounge is nicer, but we dropped into the Dragonair lounge anyway because I had thoughts of their cooked-to-order Hong Kong style noodles soup. It's separate from the food counter inside the lounge, a separate counter where the soup is made (I didn't even notice it the first time I was in the lounge).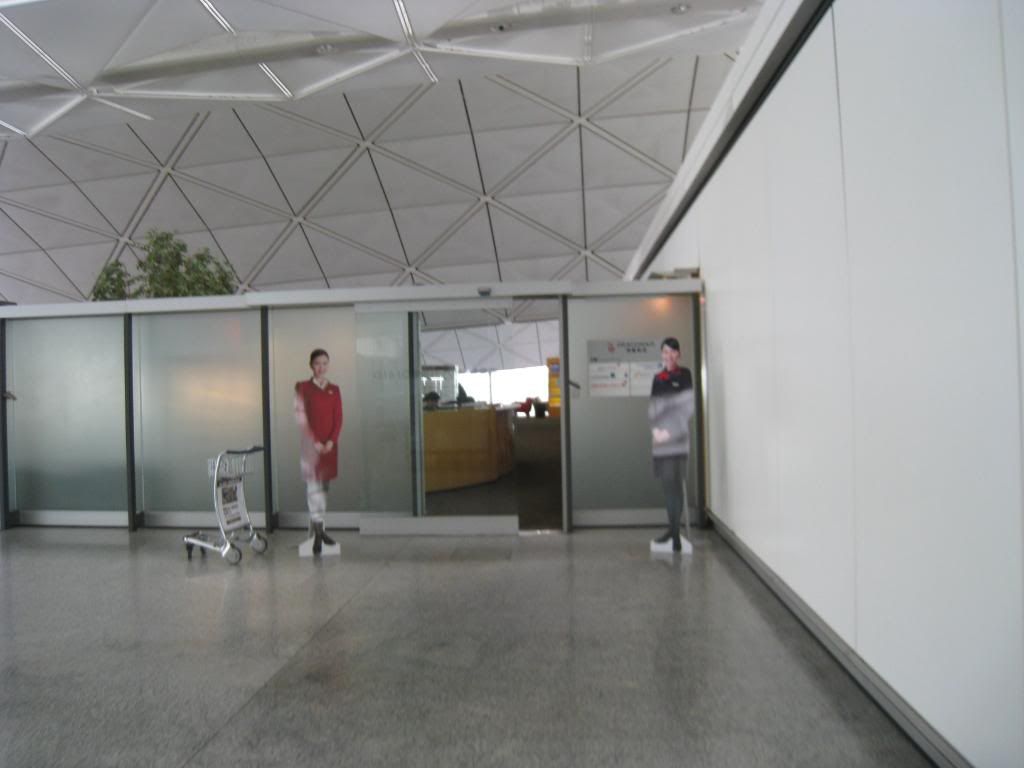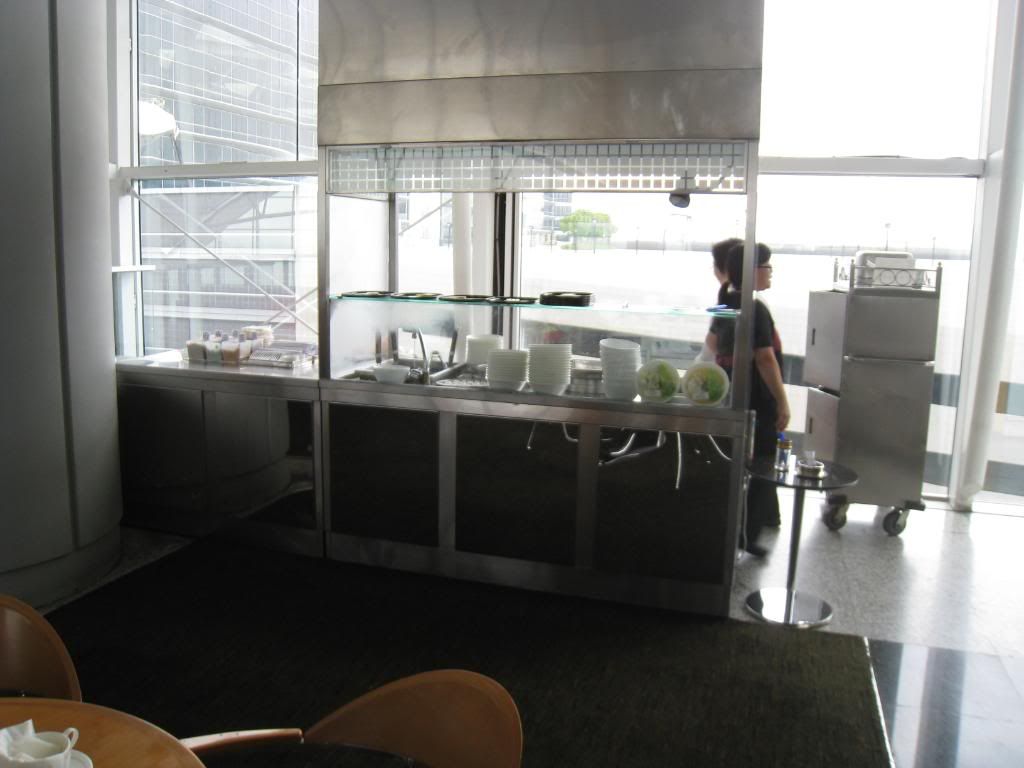 We didn't have much time, though, and I really wasn't hungry, so I wound up giving the soup a miss. Instead, I just downloaded my email and it was time to head out to the gate.
Flight was full, boarding was efficient, and we settled into our 'new' business class seats. They're quite similar to Thai Airways' new business, which is to say angled-flat without much personal space. Perfectly fine for a regional flight, I'd find it quite uncomfortable for long-haul. The new entertainment system was nice although the choices were quite limited on the 767 (much more extensive AVOD on the new 747, but more about that later).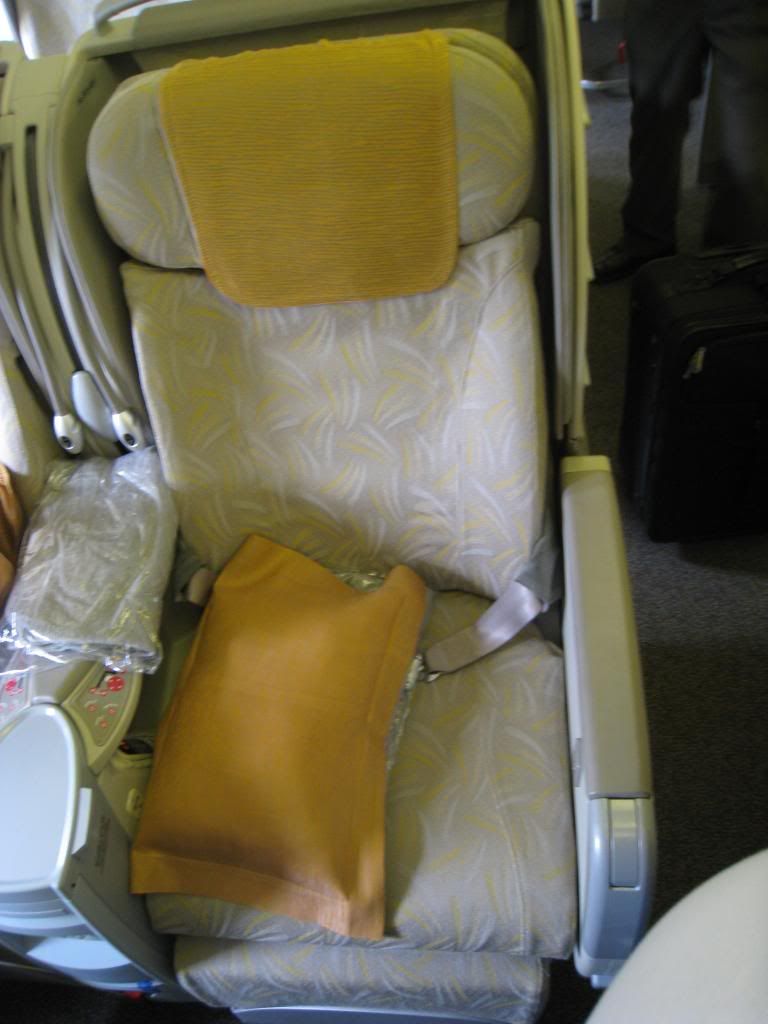 Bathroom was well-stocked with amenities.
Meal service was lovely, we both had the Bi Bim Bap and strangely it looked as though we were nearly the only ones in the cabin to do so. Everyone else opted for the Western meal. The food was excellent, and Asiana does a wonderful job with service from a cart and with high quality tableware.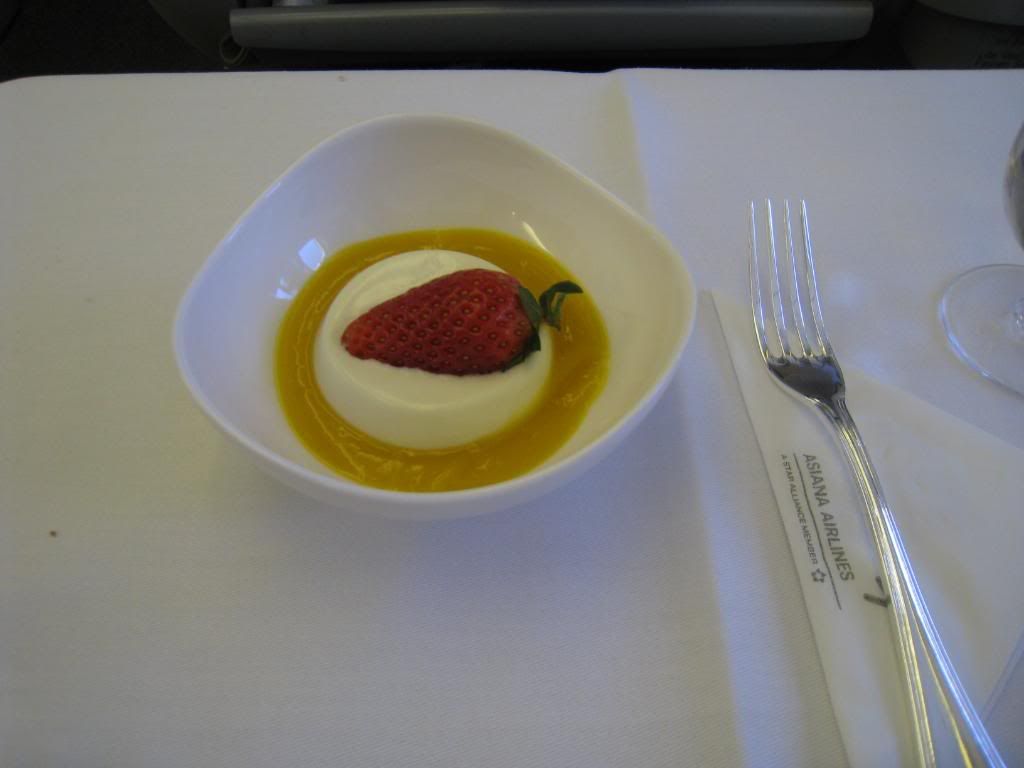 Overall, Asiana's Hong Kong – Seoul flight was much nicer than ANA's Tokyo – Hong Kong flight a couple of weeks earlier in the same class of service – seat, meal, and service.
On arrival in Seoul there was no line at immigration, our bags came out first off the belt, and we walked through customs where a representative of the W was waiting with a sign and walked us outside while he called our driver.