Delta listed a job for a sales associate on LinkedIn whose role would be to "develop relationships and ties in the Austin market with key community and industry organizations to support Delta's Focus City initiative."
While this should come as a surprise to absolutely no one, it's the first time I've seen Delta officially refer to Austin as a focus city. That's more than just a destination they serve, generally with flights to their various hubs. Instead it suggests they'll develop additional non-hub direct routes as well.
That differs from a hub both in size (it will never become as large an operation as Minneapolis, let alone Atlanta) and also that they're unlikely to market it as a primary place for many connections. Instead they'll make a play for Austin's business customers by offering them flights to the cities they want to travel to. Current Delta focus cities include Raleigh-Durham, Boston, and Cincinnati.
Currently Southwest Airlines is the largest carrier at the airport with over a third of passenger traffic. American Airlines is second with half the passengers Southwest carries. United is third, Delta fourth, and JetBlue fifth (way behind).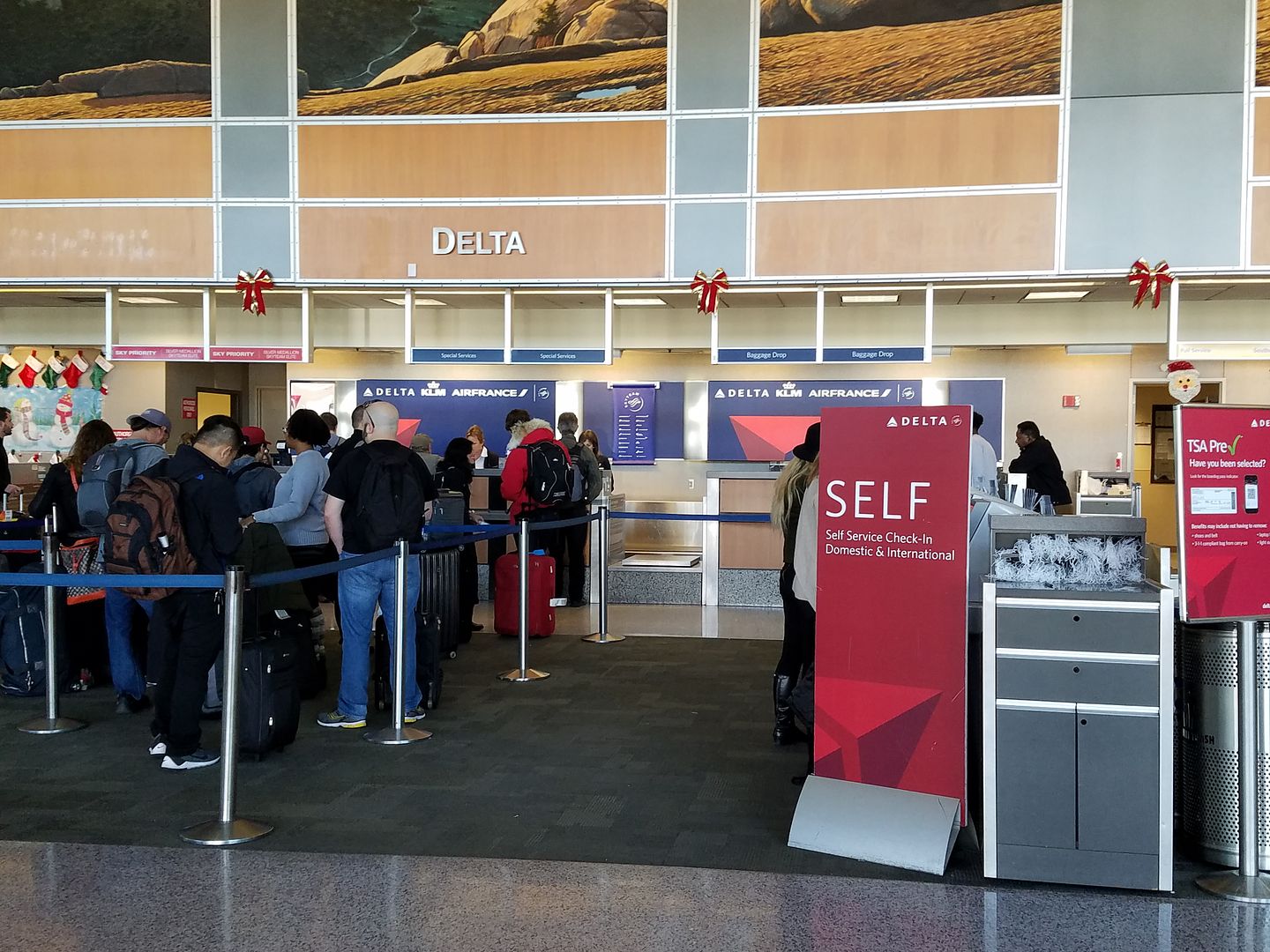 Delta Check-in, Austin
Austin is the fastest growing airport in the country right now based on seat capacity in the coming quarter.

Credit: Airline Weekly
The airport currently has 24 gates total in the main terminal. They're in the midst of a project to add 9 gates. (This doesn't count the 'South Terminal' for low cost carrier operations — currently Allegiant and Via Air.) Gate re-numbering will begin this summer to prepare for this 38% growth.
American Airlines and United both operate clubs at the airport. Delta plans to open a club at the airport next year with an outdoor patio (Sky Deck). Delta's club will be located in the new section of the airport and its gates will be nearby. Additional gates from the expansion should allow Delta to perhaps double its operation. There are also shared gates capable of international.
For all those Delta customers who will soon enough be visiting Austin, we're more than just great barbecue (although there's nothing in the world like Central Texas barbecue). The airport itself even has improving concession options — there's outposts of Second Bar + Kitchen, Peached Tortilla, and soon enough a Tacodeli.

Franklin Barbecue
American Airlines has been the largest full service carrier in the city. It has lucrative corporate business, and that's helped make the British Airways London Heathrow flight a success (what started as a 787 is a 747 this summer). But they fly to their own hubs only. Philadelphia, Phoenix, and Miami have frequently been served with regional jets. There's an opportunity to disrupt American's cozy piece of the market, and Delta is coming.