We asked about late checkout from the W when we checked in – by which I mean 1pm (!) – and was told they would 'have to see' because they were quite full. I didn't push, and didn't ask again, I just took late checkout and certainly they knew I was doing so as we had reserved a hotel car for 1pm.
I suppose it's possible that the hotel had become a designated conference property listed in advance with SPG for the dates in question, and I didn't specifically rule out that possibility, but it was sufficiently unlikely that I wasn't worried about it.
We had the same driver for our return to the airport as for our pickup. He never spoke to us on the drive to the hotel, and didn't speak to us on our drive back except to ask our airline. He spoke perfect English, and didn't seem to be asking as though to confirm but as though he hadn't been told, even though I had provided the hotel with flight details in both directions.
We were at the airport around 2:15pm, the trip went much more quickly than on our arrival given the mid-day travel of course.
Driver was going to call over a porter to assist but we waived them off, we were perfectly happy handling our bags for the walk directly inside to the first class checkin counter. Given the extremely limited number of flights offering first on Asiana, the woman behind the counter simply assumed we were flying to Los Angeles and looked up our travels from our names on our passports.
Checkin was smooth, she pointed us towards security and gave us a map towards the lounge. We made a quick stop in some shops first for last minute gifts, it was interesting that the one we bought from had everything priced in US$.
Then up to the Asiana First Class lounge.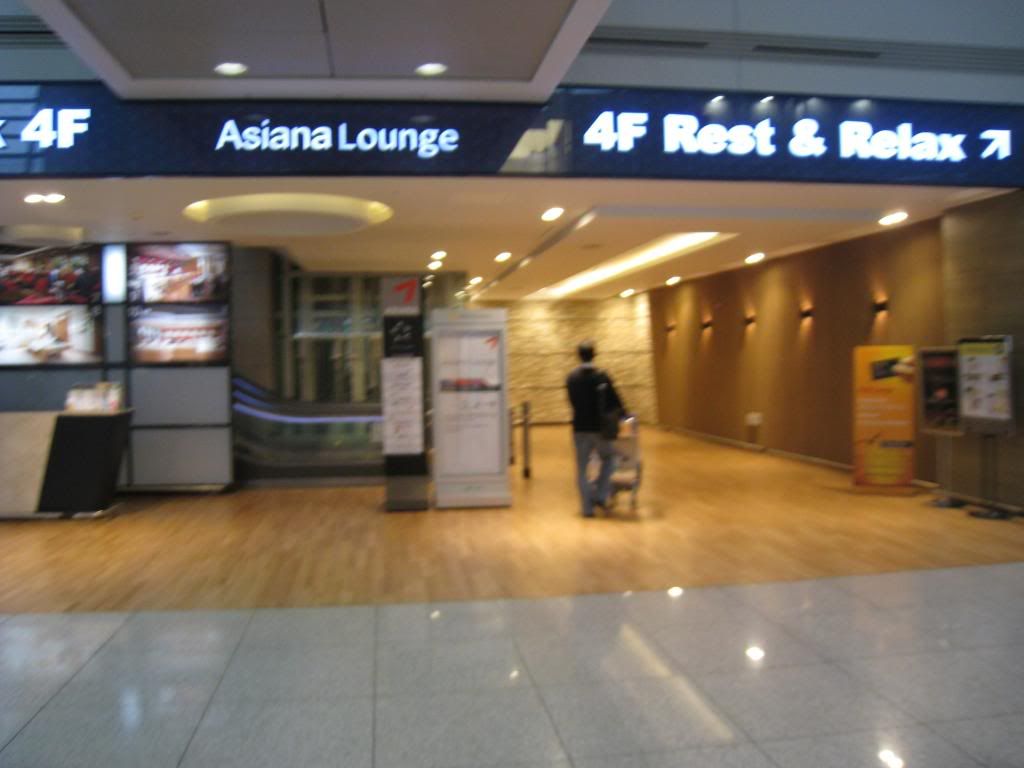 Once up the escalator, business class was to the right and first class to the left.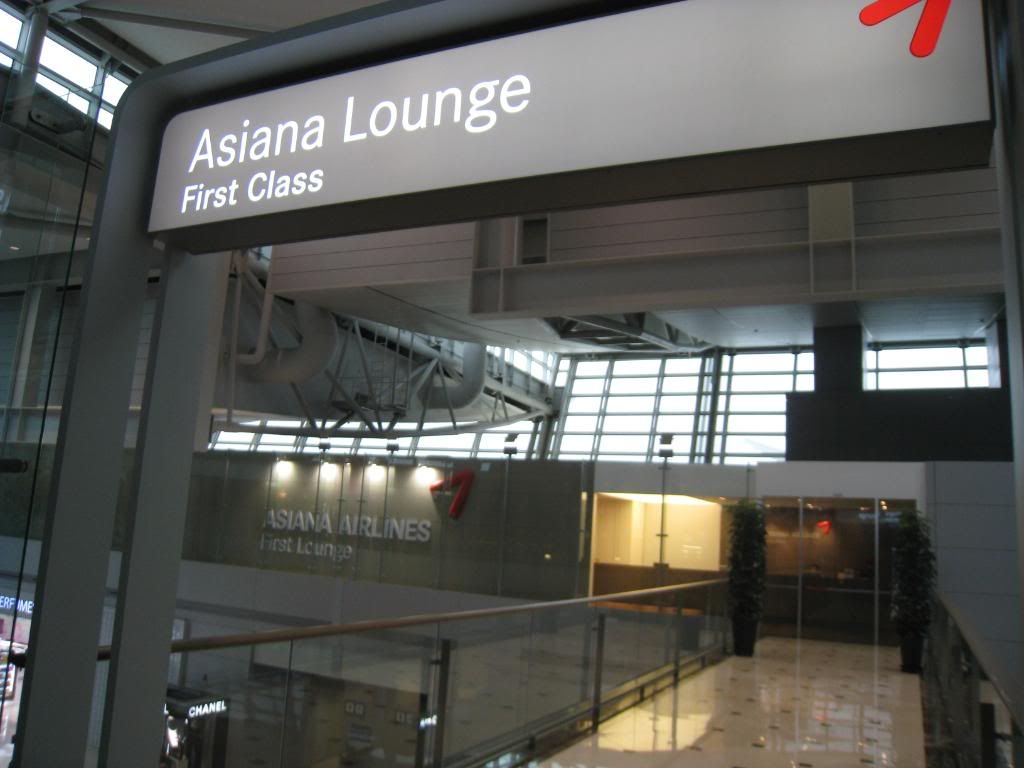 Showed our boarding passes, and we were escorted into the lounge. It's a large, cavernous almost facility at least considering we were the only ones in there. It remained virtually deserted, as our flight had only a couple of other passengers in first. Two people who weren't on our flight were eventually in the lounge.
The lounge has a private room with massage chair, showers, well-stocked bathrooms.
The main area of the lounge has plenty of seating, both in the center and by the windows, the window seating having different types of chairs and surrounded by nice bound editions of classic books mostly.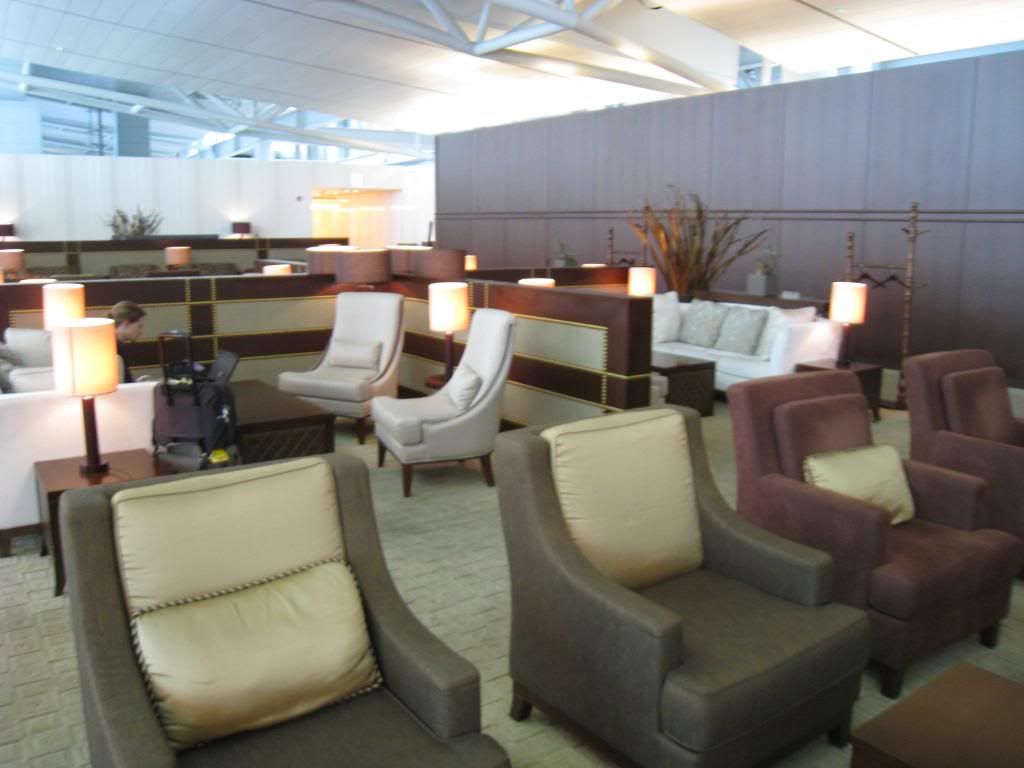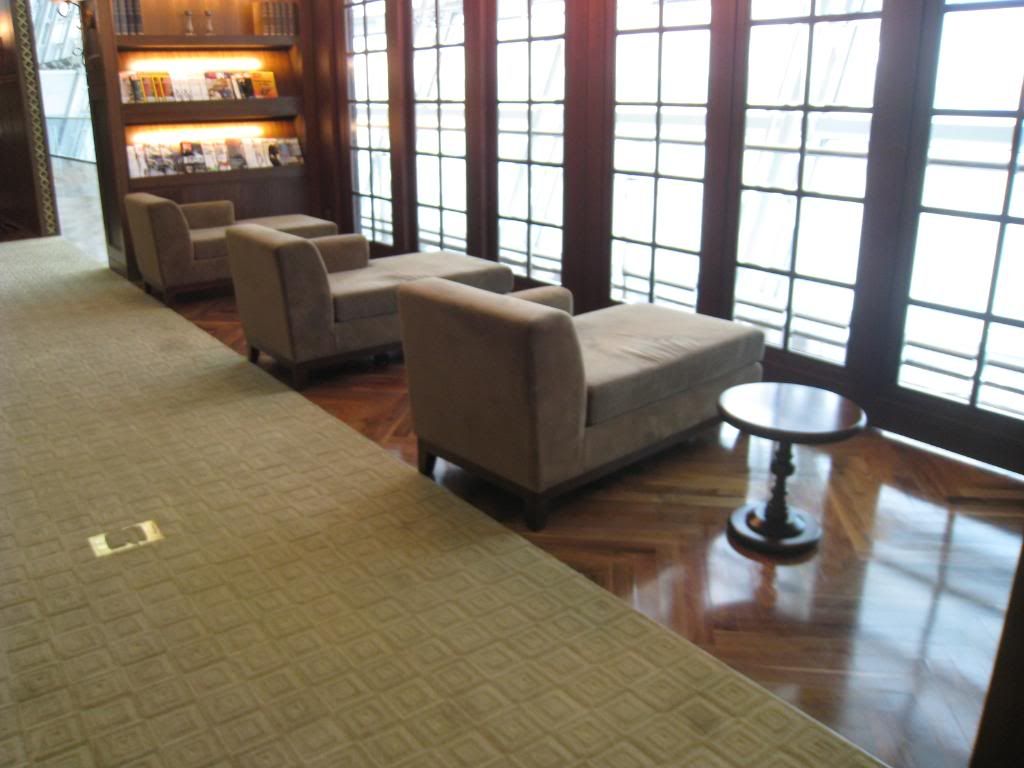 Though there were flat screen monitors with flight information, I never saw a television though it's possible I could have missed it. There was also a grand piano.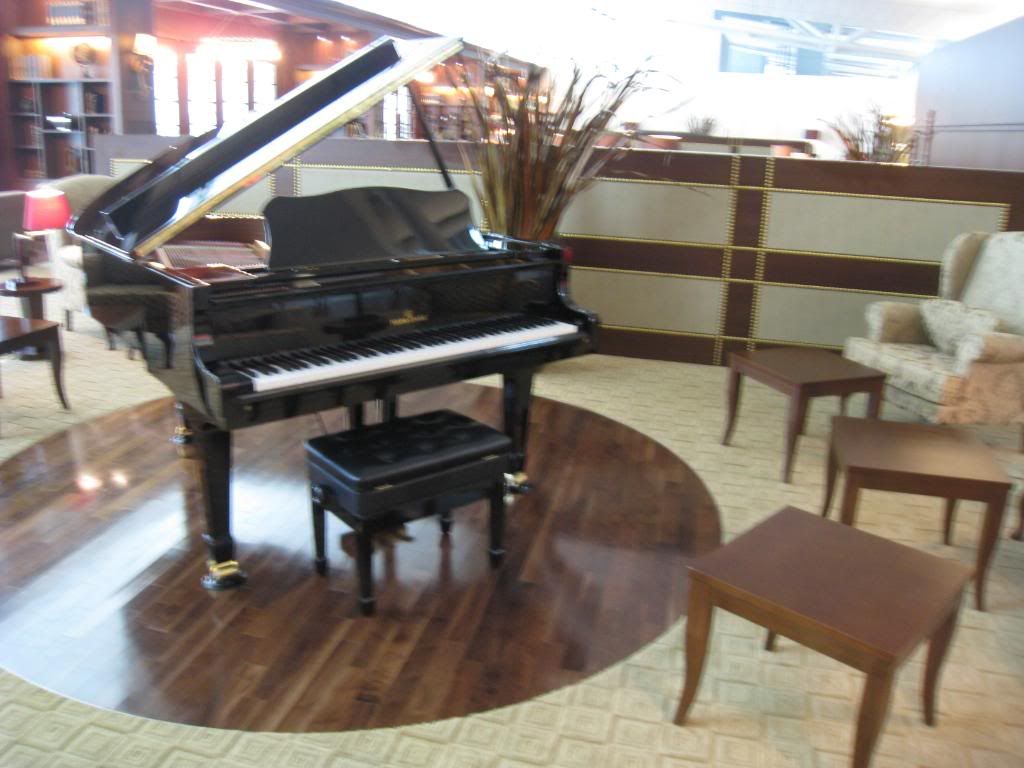 When we sat down an attendant offered to bring us drinks. We accepted, and then I got up to check out the buffet. The area has separate seating with tables, but we didn't make ourselves a meal. Instead we made some small plates out of the bountiful hot and cold display.
While we did we a chef walk through the lounge at one point there was never a 'chef station' set up as has been mentioned by others in the past.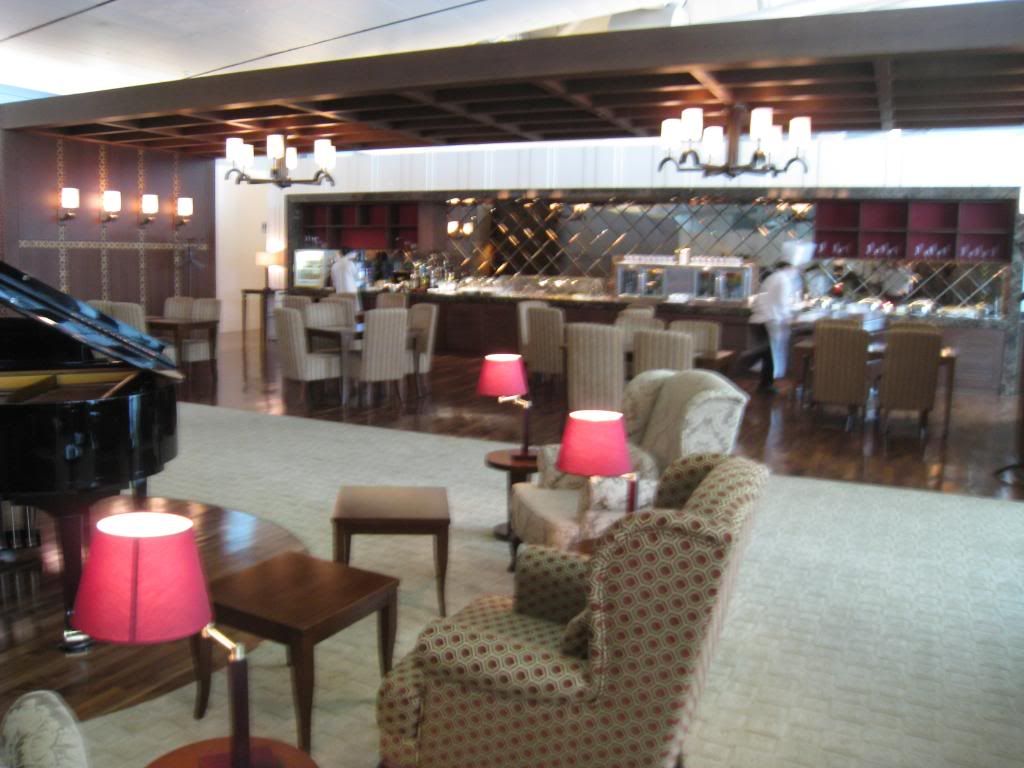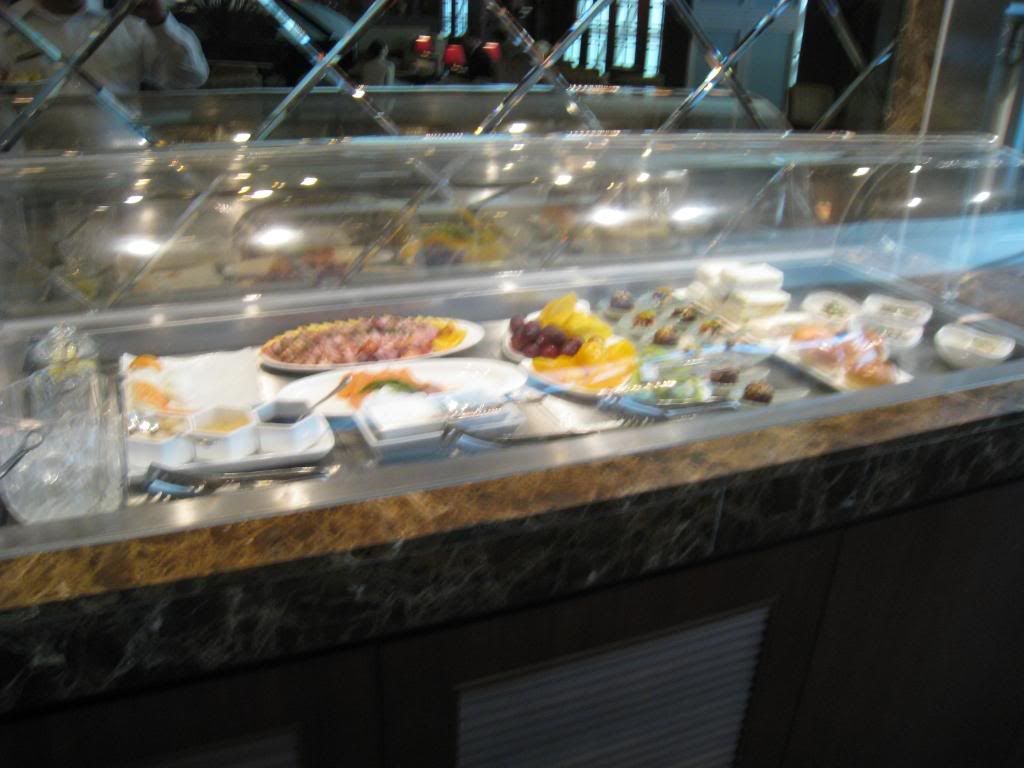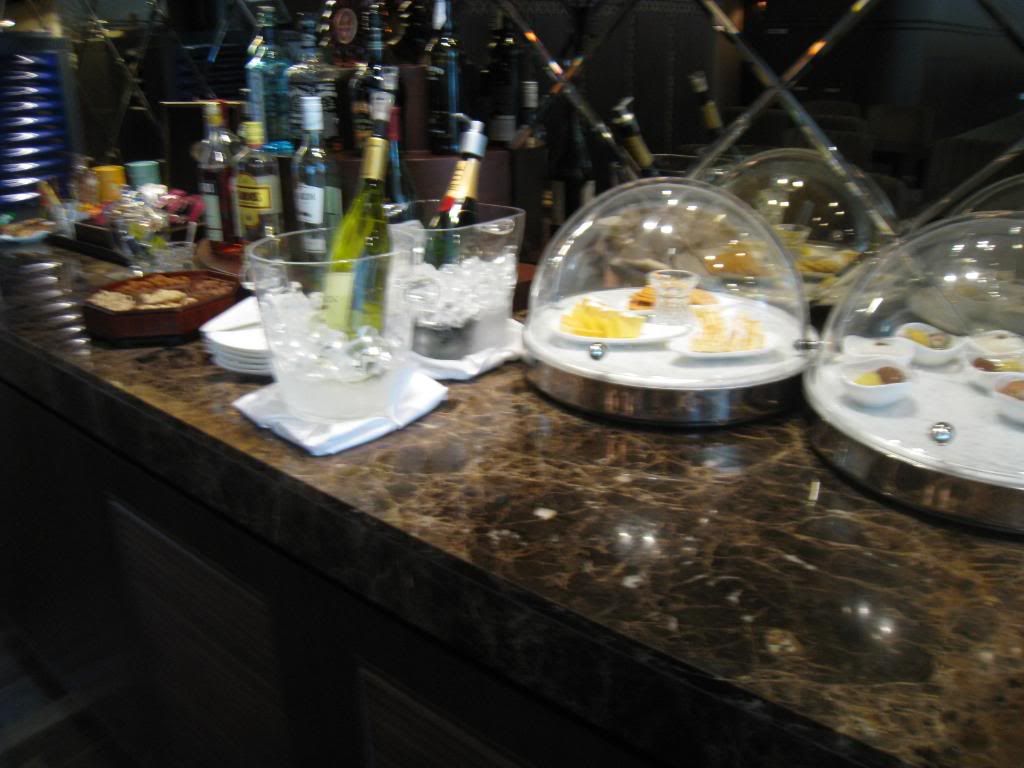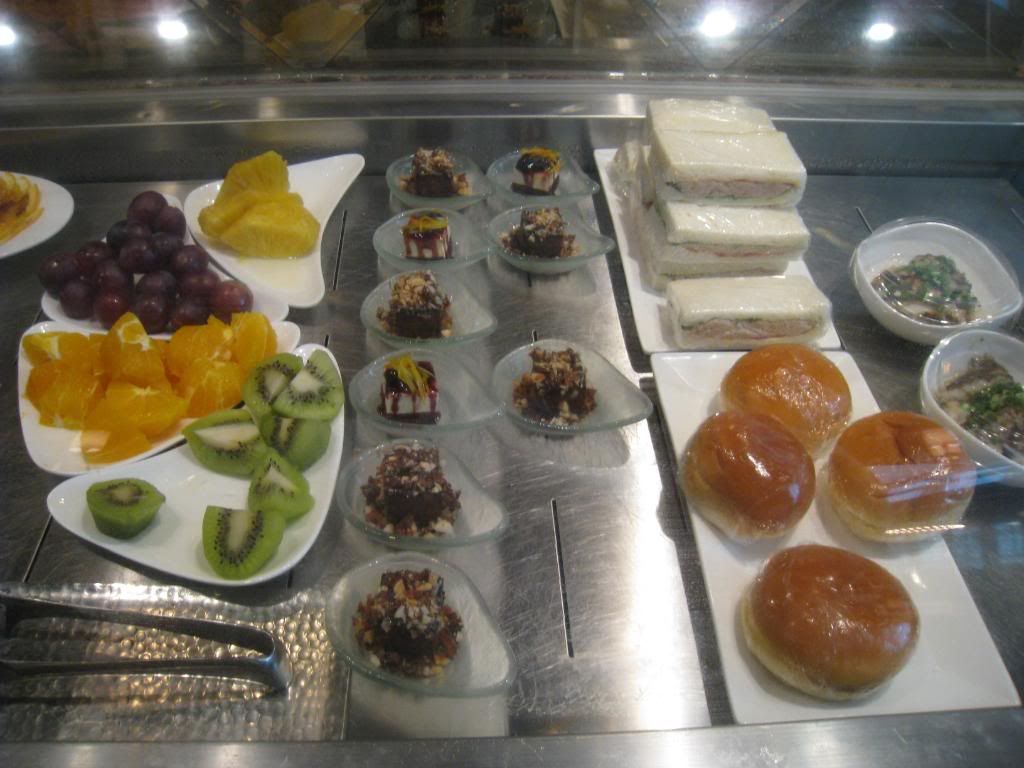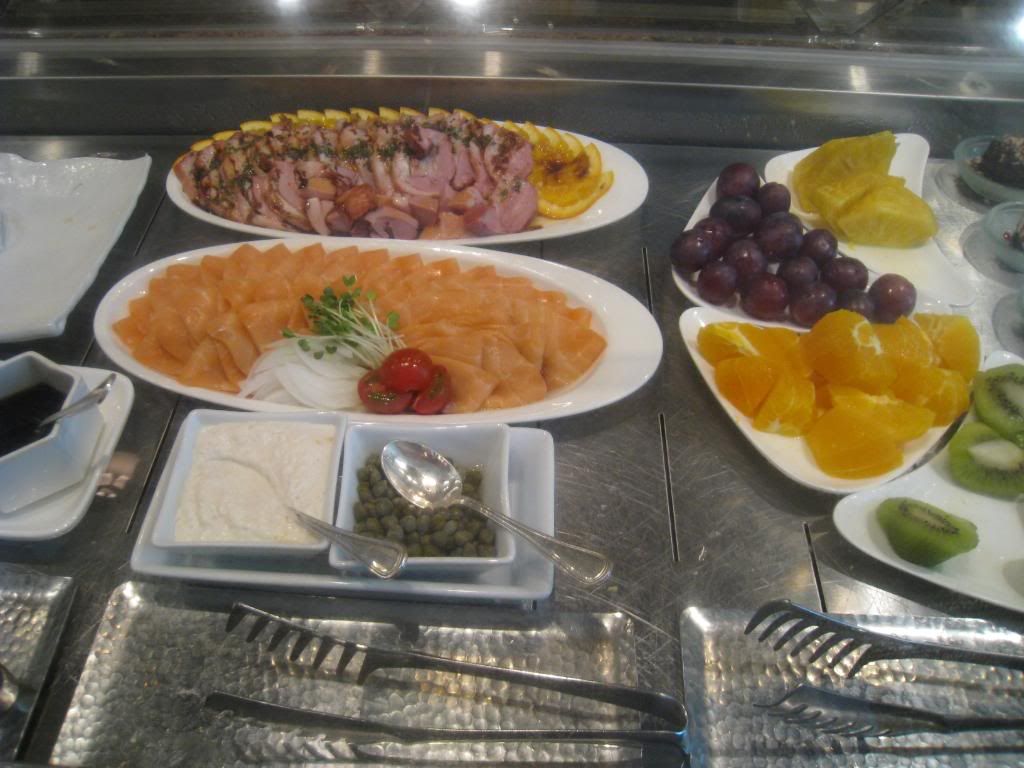 Clearly there were plenty of food options, and it was all fine though there wasn't anything particularly memorable or that I crave the way that I do, say, the wonton soup in the Thai Airways first class lounge or the wienerschnitzel in the Lufthansa First Class terminal.
I made myself a plate, something to occupy myself with besides my e-mail, and to try some of the various offerings.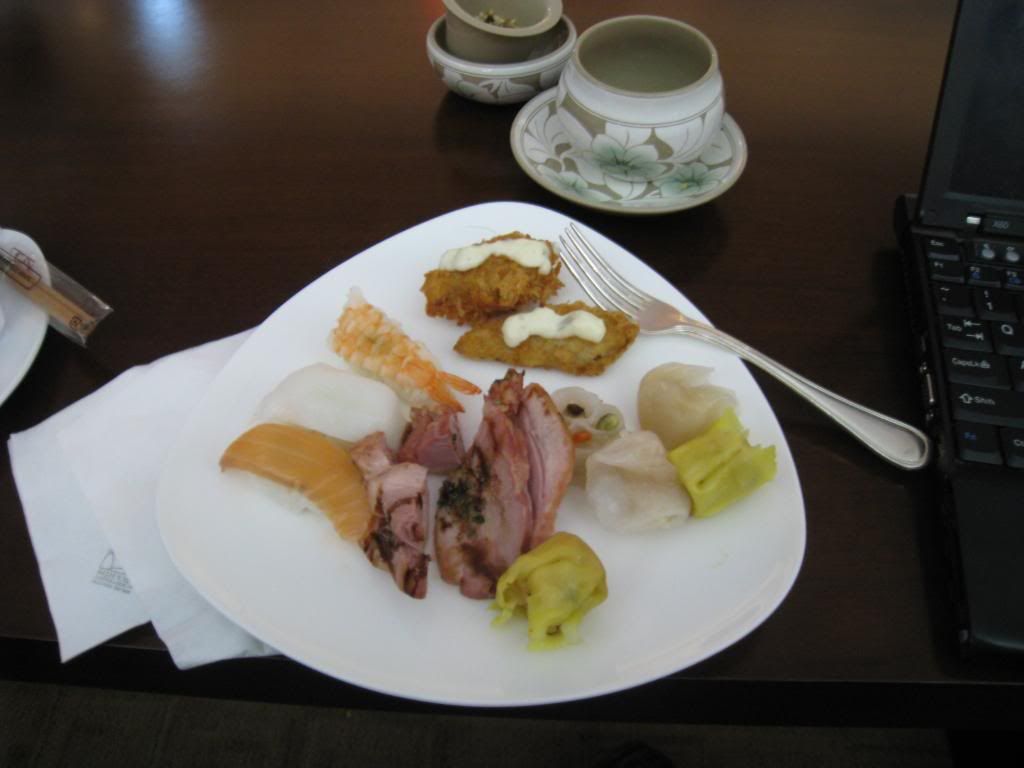 All in all this is a much grander and better provisioned lounge than the old first class Asiana lounge I visited almost two years ago, so certainly well done. It's a large, airy, spacious lounge which isn't at all crowded. There's food, showers, and massage chairs. But there's nothing really special about it.
We received a private walking escort to the flight, just a few gates away from the lounge. The other two passengers on our flight had already been escorted separately but we were taking a few extra minutes to finish collecting email and gather our things.