Singapore Airlines has announced 'new fare types' that will go into effect January 20th.
Overall this is bad news, but not monumentally so. They're introducing higher award change fees, the elimination of upgrades on the cheapest premium economy and business class fares, and seat selection fees on the cheapest coach tickets. At the same time more economy fares will become upgradeable (at a higher mileage cost) and the cheapest coach fares will earn a lot more miles.
Note that baggage allowances for US flights will not change under this new fare regime.
Charging for Advance Seat Assignments on the Cheapest Coach Fares, More Benefits on Expensive Fares
This is effectively a fare increase but only on customers who care about seating. Those who care just about price get the same cheapest fares (but oddly, see below, more miles). Advance seat assignments will start at US$5.
Unlike British Airways, Singapore Airlines will not charge for seat assignments on premium cabin fares. Unlike US airline Basic Economy fares they allow customers to purchase seats as far in advance as they'd like.
And it's worth noting that:

Singapore Airlines elites (but not partner airline elites) get free advance seat selection. Gold members members can select 'forward zone' seats free as well, and PPS Club members can select extra legroom seats.
Passengers with a child (12 and under) or infant in their reservation can select seats in advance for free regardless of fare. Contrast this with United and American where you often have to spend more money for each passenger just to keep a family together.
While I don't like more fees, more unbundling, I can't criticize Singapore Airlines too much here. Their business hasn't been super profitable of late, squeezed both by full service competition in the region and by low cost carriers. And once onboard they're still offering the best economy product in the sky regardless of fare type purchased with good legroom, touches like a foot bar and cup holder, great entertainment system, and good food.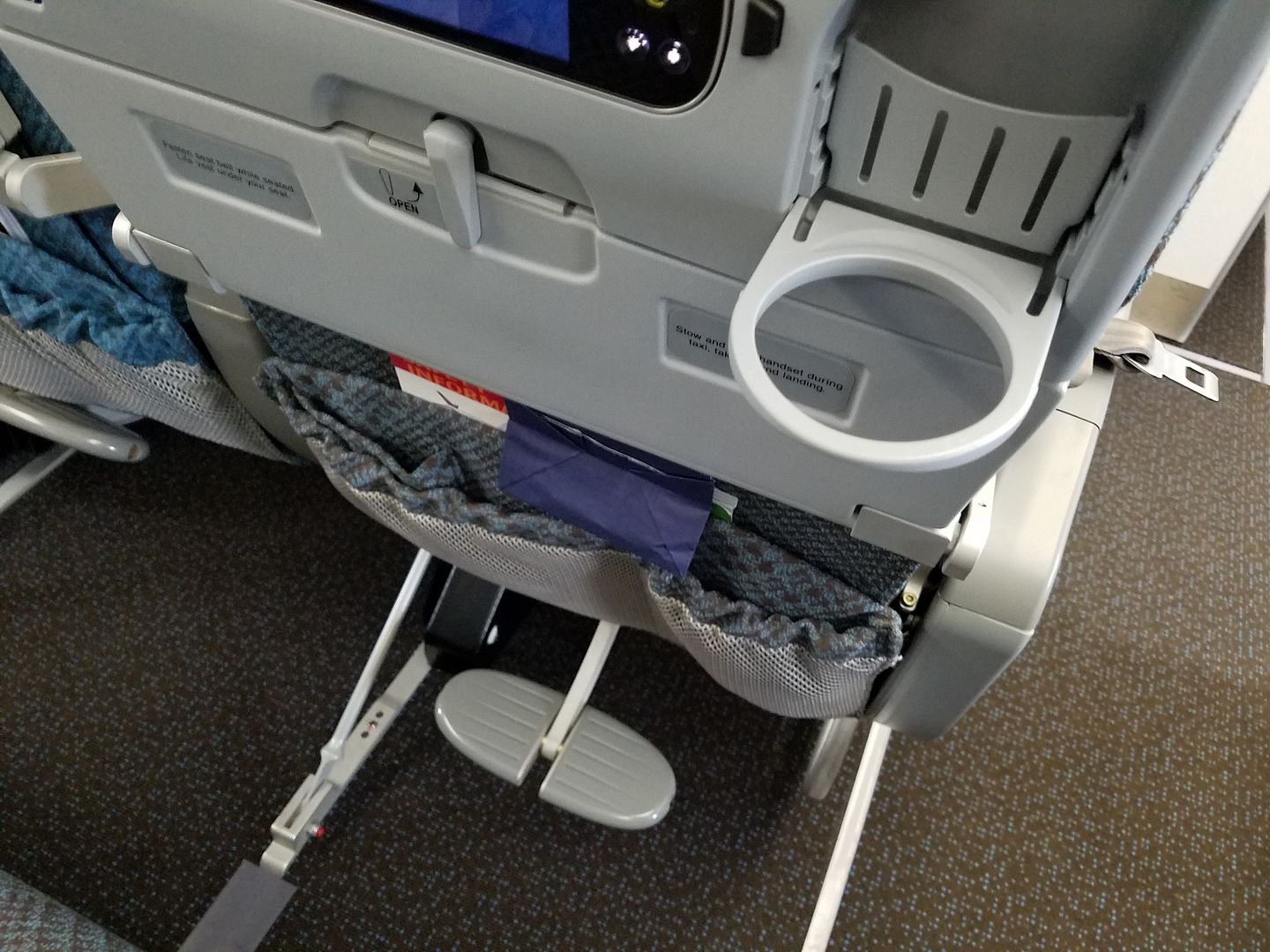 Awards Still Get Free Seat Assignments, and Extra Miles Awards Come With New Benefits
Singapore is renaming their award types. Standard (extra miles) awards become 'Advantage' awards. Saver awards will still get advance seat assignments. Advantage awards get access to 'Forward Zone' seats and an extra baggage allowance (on non-U.S. flights), 35kg instead of 30kg.
Increased Mileage-Earning on Cheap Fares
This part surprises me. Today the cheapest economy fares (K and V) earn just 10% of flown miles in the Krisflyer program. That's going up to 50%. So at a time when other airlines are going revenue-based and awarding fewer miles on cheaper tickets, Singapore will award more miles.
Of course Cathay Pacific learned that their revenue-based changes hurt their bottom line and then they rolled back some of those changes.
At the same time some higher priced coach tickets will earn fewer miles. And the cheapest premium economy tickets will earn fewer miles (100% flown miles rather than 110%) while more expensive premium economy fares will earn more miles (125% instead of 110%). More expensive business class fares will increase mileage earning from 125% to 150%. And first class goes from 150% to 200%.
New Upgrade Rules and Charts
Currently Singapore Airlines allows upgrades from economy class only on the most expensive (Y, B, and E) fares. That's expanding to all 'economy standard' fares and higher. There will be new higher upgrade prices for upgrading these cheapest economy tickets. Here are the new upgrade charts (.pdf).
On the other hand currently all premium economy and business class fares are upgradeable. Going forward the cheapest premium economy and business fares will no longer be upgradeable. This – to me – is the worst change because upgrading discount premium economy to business with Singapore Airlines miles is one of the best deals in travel.
New Change and Redeposit Fees
Effective March 1 Singapore will have different fees for changes based on whether you're redeeming a saver or extra miles award and new no show fees.
I don't worry so much about no show fees, the only time I could see myself ever no showing is when I'm connecting on separate tickets, my inbound flight is delayed, and I cannot call to change or cancel my onward connection prior to departure.
Note that fees can be additive, if you no show and you request a refund you are charged both fees. And elites do not get a discount on these fees.