Airline deregulation was opposed by nearly all US airlines in 1978. It was championed by Senator Ted Kennedy (and his aide now Justice Stephen Breyer) and by consumer advocate Ralph Nader and signed into law by Jimmy Carter.

President Carter signs the Airline Deregulation Act, by Jack E. Kightlinger (Public domain)
Bob Crandall was against deregulation then, and he's against it now in retirement. And he's blaming it for cramped airline seating. He also calls codesharing a 'fraud' to fool people.
Of course codesharing is an artifact of the regulated era. Airlines didn't have their own nationwide networks but exchanged passengers at connecting points. And outside of anti-trust immunized joint ventures, which allow airlines to coordinate on schedules and pricing, codesharing can increase competition by having more than one airline selling seats on the same aircraft.
The major problem is technological, where codeshare passengers don't have the same treatment or access to services as passengers on an airline's own marketed code — often the airline selling a codeshare cannot even assign seats, and sometimes the airline operating the flight cannot do so either because of the codeshare.
However it's Crandall's point about deregulation and cramped seating that deserves a closer look.
What Deregulation Changed
In the regulated era there was no reason to 'densify' aircraft because planes weren't very full. The federal government's Civil Aeronatics Board decided who could fly where and how much they could charge. Prices were set at a level to ensure airline profitability. The role of the federal government was to make sure airlines made money. It wasn't to protect consumers.
At high fares fewer people flew. So there were often empty middle seats, which by the way is the single most significant factor in determining whether or not you enjoy your flight.
It's no surprise that once the federal government stopped demanding high fares that airlines competed down prices and more people started flying. That means less elbow room by virtue of fewer empty seats. In the regulated era those who flew had greater comfort, but now many more people have access to the skies.
Once deregulation stopped protecting airline profits, prices fell, and unsustainable businesses merged. Now load factors are higher.
A generation of ultra low cost carriers have helped to drive down prices, which the legacy airlines match. Spirit, Frontier, and Allegiant would have been illegal before 1978.
In an industry with revenue per passenger mile declining over time, airlines can increase their total revenue but need to keep costs in check and they do that by squeezing more seats into planes.
Crandall is correct that without deregulation we wouldn't have seats squeezed closer together. But it's a more complicated story, too, because most of us wouldn't be flying in those more spacious seats either.
New Regulation Would Be Worse
The Department of Transportation wanted to regulate what fees customers were shown during the booking process. It wasn't enough to display fees on a website, they proposed to require specific fees to be shown to all customers whenever schedules are shown.
I submitted a regulatory comment to the DOT suggesting that fixing in place exactly what every consumer sees was a bad idea. Instead of the same fees for all travelers on all trips, people need to be able to see the information that's most relevant to them. That's the innovation we need in online booking, which I saw coming, there were already nascent attempts (e.g. RouteHappy) that these rules would have squelched in their infancy.
The DOT rules didn't anticipate basic economy — there would like have been a requirement to display checked bag fees, but not whether a carry on was even allowed (United still does not permit full-sized carry on bags on basic economy fares).
American's re-introduction of carry ons for basic economy customers shows that consumers are getting smarter with the assistance of better tools. The airline explained that customers were able to realize that when they wanted to bring a carry on, that Delta offered lower fares.
The airline industry used to bet on consumers 'not knowing the difference' and treating all seats as equal. United's President Scott Kirby has even described their schedule as being their product. But online booking is reaching a point where it can help consumers differentiate the product and that's what we need to get to a place where airlines don't only compete on schedule and price.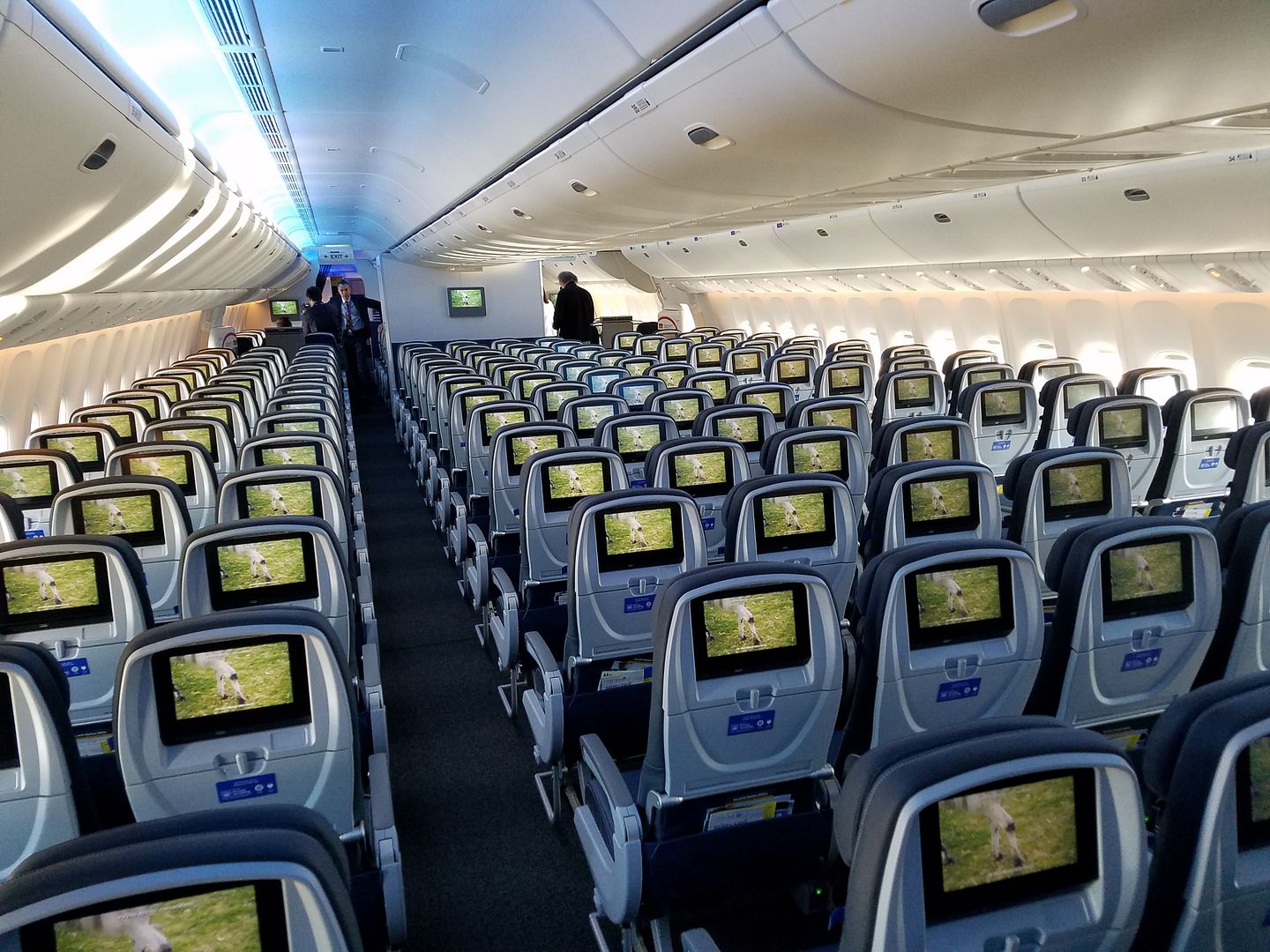 We've had a downward product spiral because consumers weren't shown the difference, so it wasn't a an area of differentiation at point of purchase. That's beginning to change. We don't want to crush that possibility in its infancy, adopting regulations that freeze in place the areas in which airlines compete.
What We Need to Improve Air Travel
Airlines don't have monopoly pricing power. Though there are fewer competitors, the long run pricing trend has been down, not up.
However there's little competition in business model and product. Indeed there's little room for that competition. Most of the travel experience is controlled and even provided by government — airports, airport security, air traffic control. From the moment you hit the curb at the airport to the moment you're on the plane, the government is in control (except in Branson, Missouri whose airport is private and in the handful of airports with private security overseen by TSA). From the moment a plane pushes back, until the moment it lands, the government is in control.

Copyright: cylonphoto / 123RF Stock Photo
Airlines are protected from competition — it's difficult to start an airline (much easier to buy the operating certificate of an existing airline), so the number of carriers doesn't grow. Foreign airlines can neither buy nor start carriers in the U.S. We need more airlines experimenting with more business models to disrupt the industry.
However more airlines won't be enough in key markets because we need more air traffic capacity, Crandall actually supports this, pointing out that the U.S. is the only major country with air traffic control run by the same government agency that's regulating it, "what we have today is so inefficient, it's unbelievable."
And we need to break up the government-airline monopoly on gates at congested airports. Alaska Airlines overpaid for Virgin America seeing no other way to gain access to gates in congested airports, because government-run airports enter into agreements with incumbent carriers that lock out competition, to the detriment of consumers.