It looks like Iberia may have just gone and gutted their frequent flyer program for redemptions on most partner airlines, at least for the rewards that have been the best value.
And since Iberia and British Airways are jointly owned, and share very similar programs (and the same named currency, Avios), one worries if something similar could be next for British Airways.
The award chart has gotten astronomically expensive for short distance flying — so expensive I almost questioned whether it was a mistake. But there are some positives, too.
Here's the redemption table for using Iberia's points on British Airways. Remember that British Airways and Iberia are both owned by the same company, IAG. The chart looks to me to be the same that it was before. It should also look familiar to those used to redeeming British Airways points.
Here's their oneworld chart, which only applies to most oneworld airlines. And it has truly exorbitant short haul pricing.
Note though that long haul flying can be cheaper than using BA Avios. For instance, Los Angeles – Sydney in first class on Qantas runs 150,000 points each way under the British Airways chart but less using this Iberia oneworld partner chart. It's still too expensive, so in my view not useful but interesting to see the top end get less expensive. That's the reverse of the trend we've seen with programs generally.
The above chart oddly does not include flights on American Airlines. There's a separate chart for American, although it is nearly identical. I flag the only one difference that I saw: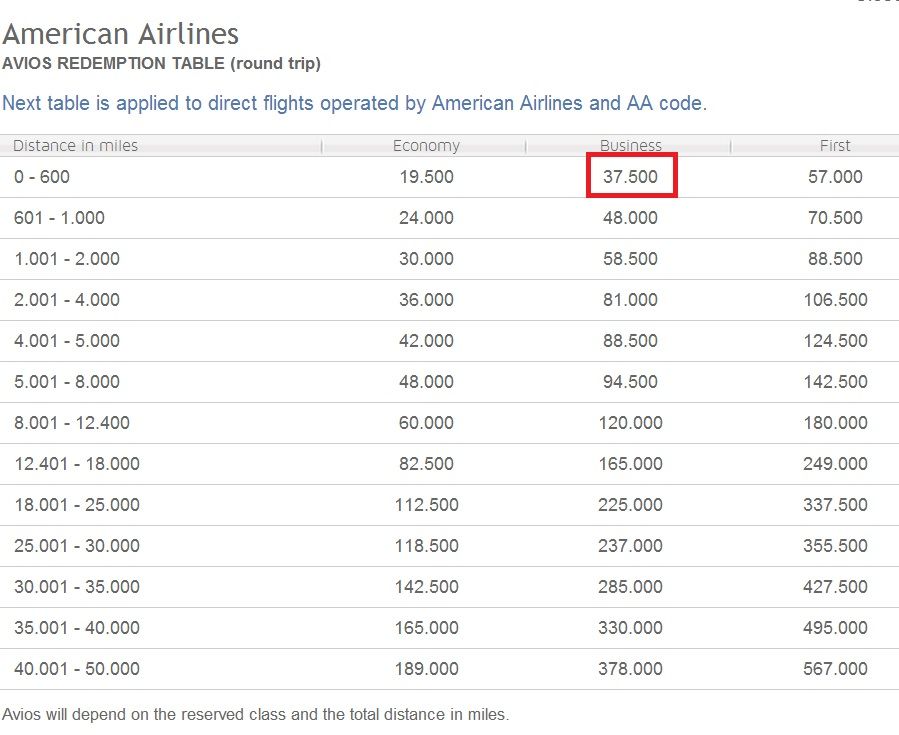 Iberia is showing different mileage ranges, and different prices, for flights on their partners like American and US Airways than they are for their own flights and British Airways flights.
A 650 mile flight on British Airways is 4500 points. A 650 mile flight on American or US Airways? 24,000 points.
The British Airways website does not show different pricing for partners at this point. But that's the worry.
The best use of British Airways Avios is short-haul, non-stop flights. BA is a transfer partner of American Express Membership Rewards, Chase Ultimate Rewards, and Starwood Preferred Guest.
I do this quite often to fly DC – New York, Chicago, and other short haul destinations.
The only value I've seen in Iberia as such, though it is an American Express transfer partner, is transferring BA points over in order to book flights on Iberia without significant fuel surcharges.
If Iberia is going this route, is co-owned British Airways likely to follow? I do not know the answer to this. I have decent contacts with several airlines — British Airways isn't one of them.
Of course, it makes no sense for Iberia to have this chart and not British Airways. Otherwise, you just transfer your Iberia points over to British Airways Avios and redeem on partners from there. In order to effectively charge so much for partners, you'd expect that both programs would have to more or less move in tandem.
When BA introduced their current chart in November 2011, they did it without releasing the details in advance. So they have that track record.
(HT: @saianel)
---