When Alaska Airlines obtained a single operating certificate with Virgin America, as far as the FAA was concerned they were a single airline. And I started to look at use of American AAdvantage miles on nominally Virgin America flights. However I didn't see flights — which were offering award space — available to American AAdvantage. That's changed. (HT: @BenjiStawski)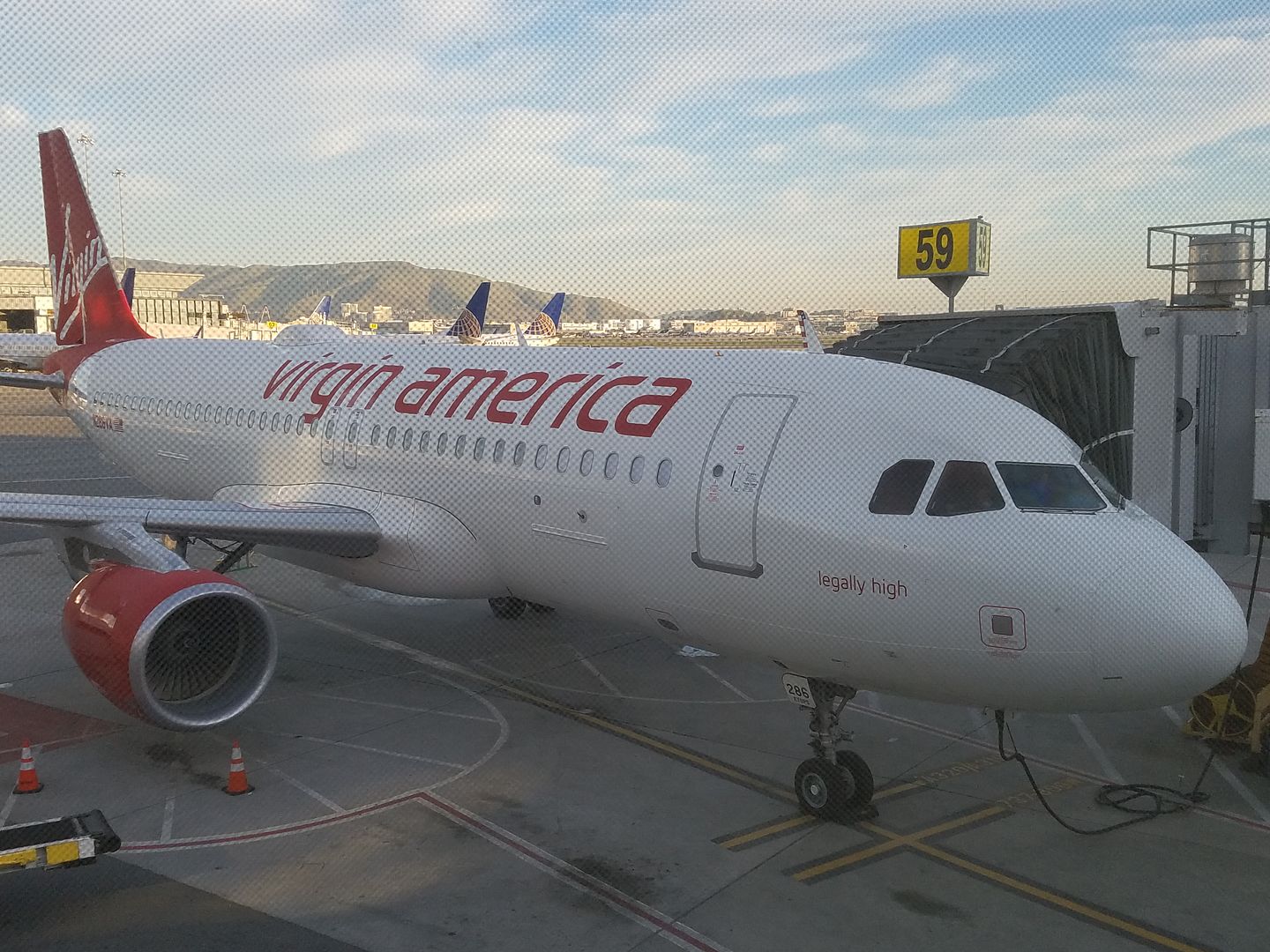 Virgin America flights are bookable under their Alaska Airlines code starting in late April. Here's Los Angeles – New York JFK non-stop, when the price is 25,000 miles one way that's the Alaska flight (American charges 32,500 miles for its lie flat seats).
Click through and you see the Alaska Airlines code for the Virgin America Airbus flight.
Virgin's cross country premium product isn't as good as Delta's, American's, United's, or jetBlue's.
However the first class seats have foot rests and plenty of legroom. There's no climbing over a seat opponent. You simply walk in the space between rows in and out of the window seat.
I know that some people complain about seats showing their wear. I'd still take this product over an American, Delta, or United non-premium transcon seat any and every day of the week and I'd happily pay revenue premium for it.
Alaska Airlines is harmonizing the inflight product and service. Eventually Virgin America A320s will have Alaska's first class.
In the meantime it's worth also noting that Virgin America's food has actually tasted good in spite of any cutbacks. Here's a pesto pasta from earlier in the year that was delicious. The snack basket was quality too.
The current Virgin America product is better than what other airlines offer on non-premium transcon routes. So while it lags other airlines lacking flat seats, it's a nicer experience on other domestic routes.