The UK's Daily Mail carries a piece on saving airfare with hidden city ticketing.
It sounds mad, but it is possible: an airfare hack that will save you a fortune provided you 'miss' a connecting flight.

Known as 'hidden city ticketing', the trick works by booking a flight to a destination where your intended city is a layover, rather than the final stop.
There are some important cautions that I don't think are well-enough spelled out in the piece, however.
What Is Hidden City Ticketing?
Hidden city ticketing is one of 10 Techniques to Save Money on Your Next Airline Ticket.
You may be able to save hundreds of dollars on a one-way fare buying an itinerary that connects in the city you actually want to travel to, and never taking the flight beyond that city to the final destination on the ticket.
This technique is most useful when you are flying to an airline's hub city since they'll have connecting flights beyond the hub. Just pick a (usually nearby) city to fly to where fares are cheaper, likely because of competition from low cost carriers or because there's less business travel. Just avoiding non-stop markets dominated by a hub carrier can be sufficient due to greater competition.
You'll want to check out my guide Using Hidden City and Throwaway Ticketing to Save Big Money on Airfare and see how this technique can sometimes save on fuel surcharges on your award tickets as well.
Why Is Hidden City Ticketing Controversial?
Hidden city ticketing is not illegal (and the New York Times "Ethicist" endorses it), but it's generally against airline rules, and there are some basic practices you need to follow to make sure you or your bags don't wind up in the wrong city.
You're buying a ticket from A to B to C, where A to C is cheaper than buying A to B, but getting off in B.

You can't check bags or else they will go to C.

In the event of weather or cancellations, an airline may want to reroute you to C via a different connecting city ("D").
Airlines see themselves as selling you a ticket from A to C, rather than a seat on a plane for A-B and also B-C where you have the right not to sit in the B-C seat.
What Are the Risks of Hidden City Ticketing?
If you put the frequent flyer number of the airline you're flying in the reservation they could do something unpleasant to your frequent flyer account.
They probably won't, at least unless you do this very regularly. But I like to use a partner frequent flyer account in the reservation, just in case, when doing any kind of throwaway ticketing.
Travel agents who did this regularly for clients would get 'debit memos' — requiring them to pay the difference in fare (or risk losing their ability to issue tickets on the airline). Individual flyers aren't forced to pay up.
Which Airlines Are Most Likely to Go After You For This?
British Airways has been cracking down on this.
Brian Sumers reported that United Airlines sent a memo to airport employees telling them to be on the lookout for 'hidden city' tickets.
The memo tells agents "[w]hen fraud is suspected, the Customer Service Representatives should send an email to Corporate Security for follow up.."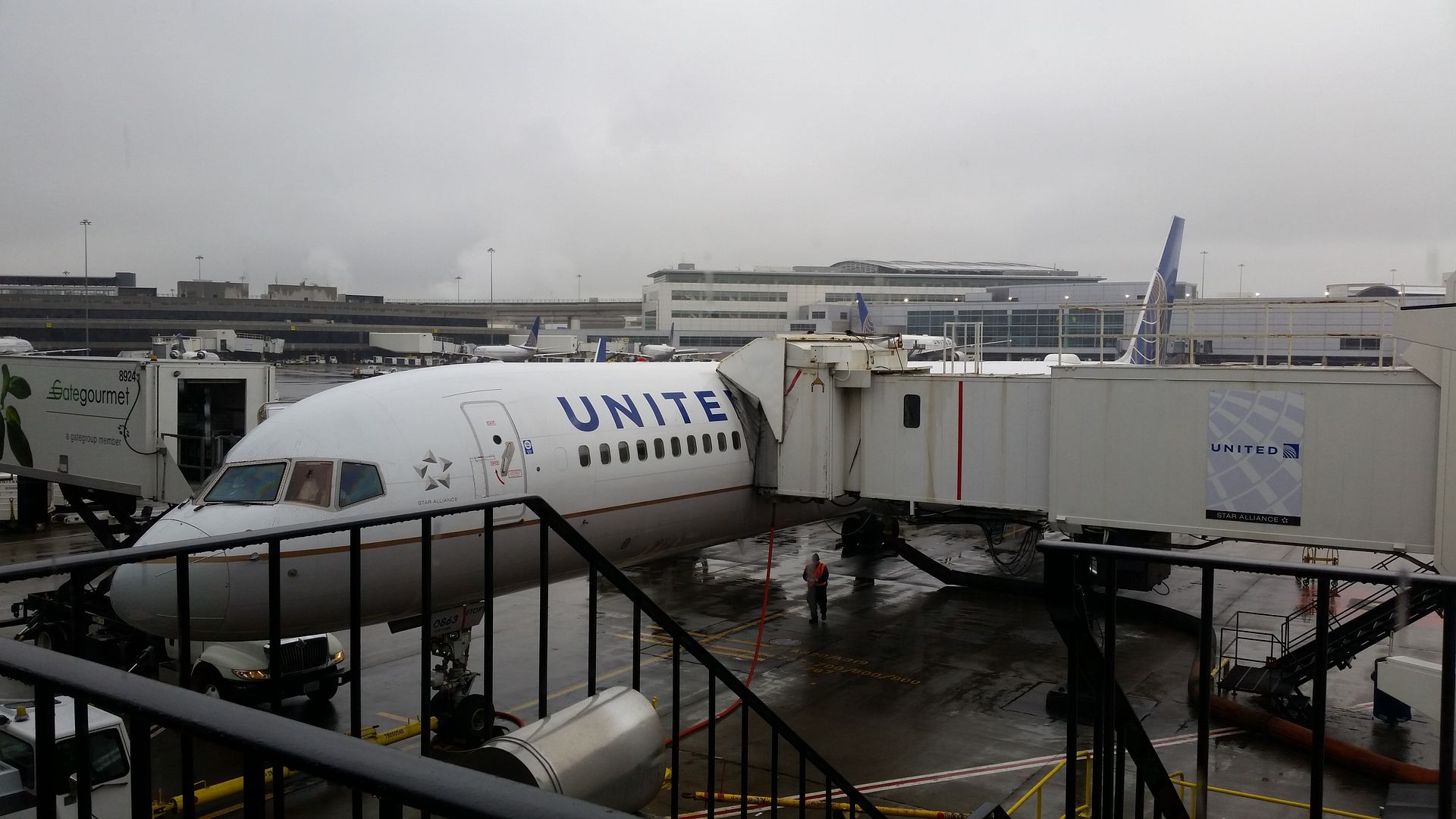 I've had two readers recently tell me that United sent them letters detailing their hidden city tickets and demanding payment for the difference in fare between what they paid and the prevailing fare for the routes actually flown. In both cases they (1) employed the technique frequently (more than monthly) and (2) gave their United frequent flyer number to the airline each time.
How Can You Mitigate the Risks When Employing Hidden City Ticketing?
As a general matter,
As long as you're only skipping the final segment of the ticket you're not going to cause problems for your return. You don't want to do this on anything other than the last segment in your itinerary (unless you really know what you're doing, you can sometimes skip a flight on one airline when the rest of your itinerary is on another).
So you want to do this with one way tickets, or with the final segment of a roundtrip only.
There's always the risk of irregular operations — that your flight will get delayed or cancelled and the airline will want to reroute you through a different city. I've never actually had a problem insisting on my original routing (and I've even concocted some squirrely reasons why I needed this, like "I'm having an affair in connecting city ____, don't worry I only need 45 minutes…"). But it's something to deal with.
Don't check bags

Don't put your preferred frequent flyer number in the reservation

Be prepared to explain the need for your original routing in the event of flight delays and cancellations

Only drop the last segment of your itinerary

Don't do this super regularly