I'm a huge fan of American's new Airbus A321 three-cabin service between New York JFK and Los Angeles, and expanding to New York JFK and San Francisco.
I crawled around the plane before it began service, while it was touring up in New York.
And I flew the inaugural commercial flight in January.
It's an outstanding product, with a business class seat that matches or exceeds what Delta is offering (the seat is very similar to United's, but brand new, and with better inflight entertainment).
And it's the only true first class cabin on the route. That's 1×1 seating, each seat is both an aisle and a window, they've taken a seat very similar to their new international business class seat that I think is the best seat across the Atlantic currently and are using it on the new plane serving these premium domestic routes.
Clearly it's aimed at the Hollywood market, I expect that as the only carrier offering first class they should be able to fill some seats between Los Angeles and New York. I'm not sure they can fill 10 per flight, but they should sell some.
They're rolling out the plane to San Francisco and I'd be surprised if it works there, they need a flat business class to be competitive there but I would be surprised if they can sell first class.
Their marketing campaign is that they really introduced non-stop coast-to-coast travel back in the glamour days of the 1950s, and now they're bringing the glamour back to travel. Their initial spot, though, was more about the 1950s than about telling the story of their new product.
I think that's a mistake. It's a great product, and people need to know about it if it's going to sell. If it doesn't sell, they won't keep it. I really do think this configuration on New York – San Francisco is especially iffy for the future.
They've extended their ad campaign. It's still a retro theme, but with lots of black and white and splashes of color. But they're showing more of the product itself.
Modern and retro at the same time, there's an 8-page double placement in both Variety and Hollywood Reporter this week juxtaposing photos of Grace Kelly and Gregory Peck with Neil Patrick Harris and Julianna Margulies in black and white enjoying American's new first class.

Here's the thing. It's a great product, the best, but it needs to sell and signs are that it isn't. There's just too much discounting out there.
There's been good award availability and good paid fares on the route for awhile. For a ticket that can often go for as much as $5000 roundtrip, we're seeing one-way JFK – Los Angeles in first class (not business) for as low as a smidge uner $500.. for the 6am departure.
But it's still a clue that they might not be selling these seats, or as many of these seats on all flights, as they need to.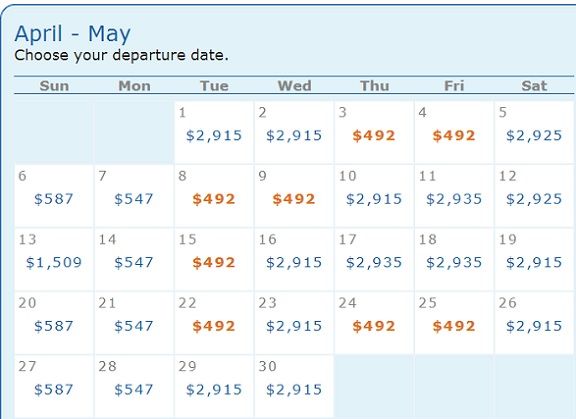 Another clue is award availability. Here's mid April-May for one person (awards for 2 are tougher to come by) in first class flying JFK-LAX non-stop.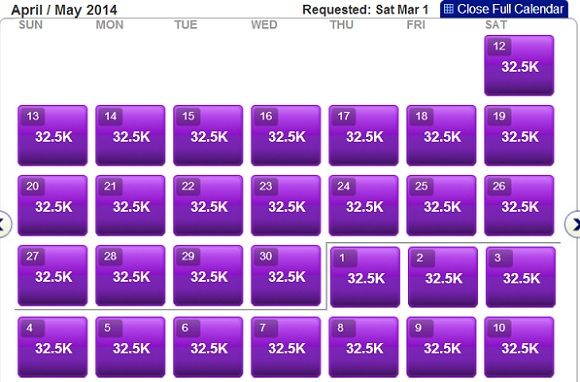 There really is glamour in the skies domestically. When I flew the inaugural it was in business class. I'd love to fly it in first class. In black and white. Alongside Julianna Margulies.
My advice? Grab it now. Before American's President Scott Kirby gets his hands on the revenue spreadsheets.
---