I receive compensation for content and many links on this blog. Citibank is an advertising partner of this site, as is American Express, Chase, Barclays and Capital One. Any opinions expressed in this post are my own, and have not been reviewed, approved, or endorsed by my advertising partners. I do not write about all credit cards that are available -- instead focusing on miles, points, and cash back (and currencies that can be converted into the same). Terms apply to the offers and benefits listed on this page.
---
American Express offers its Global Dining Collection program toThe Platinum Card® from American Express cardholders and to Centurion (Black Card) customers.
These are top restaurants where American Express has an arrangement to set aside some tables for cardmembers. You've had to make bookings through their concierge service. On the rare occasion I've tried it's never gotten me a table I couldn't book myself.
They'll be launching searches for reservations, including special set-aside availability, through the American Express mobile app first in the UK starting next month and then in the US next year.
This will make the feature much easier to check and use. It will also mean more competition for these special set-aside tables. Fortunately they're growing the program to provide greater inventory, though so far we only know what that look like for the U.K.
The company's latest release will put many of these highly coveted restaurant bookings at customers' fingertips through the Amex mobile app, though it will offer a much broader range of restaurants as well, thanks to partnerships in the UK with restaurant booking services Seven Rooms and Bookatable.

In the UK, the customers will start out with access to 1,000 restaurants in London and 2,000 nationwide, including the likes of Hakkasan, Nobu, and Chiltern Firehouse, with more top restaurants to be added to the app over time.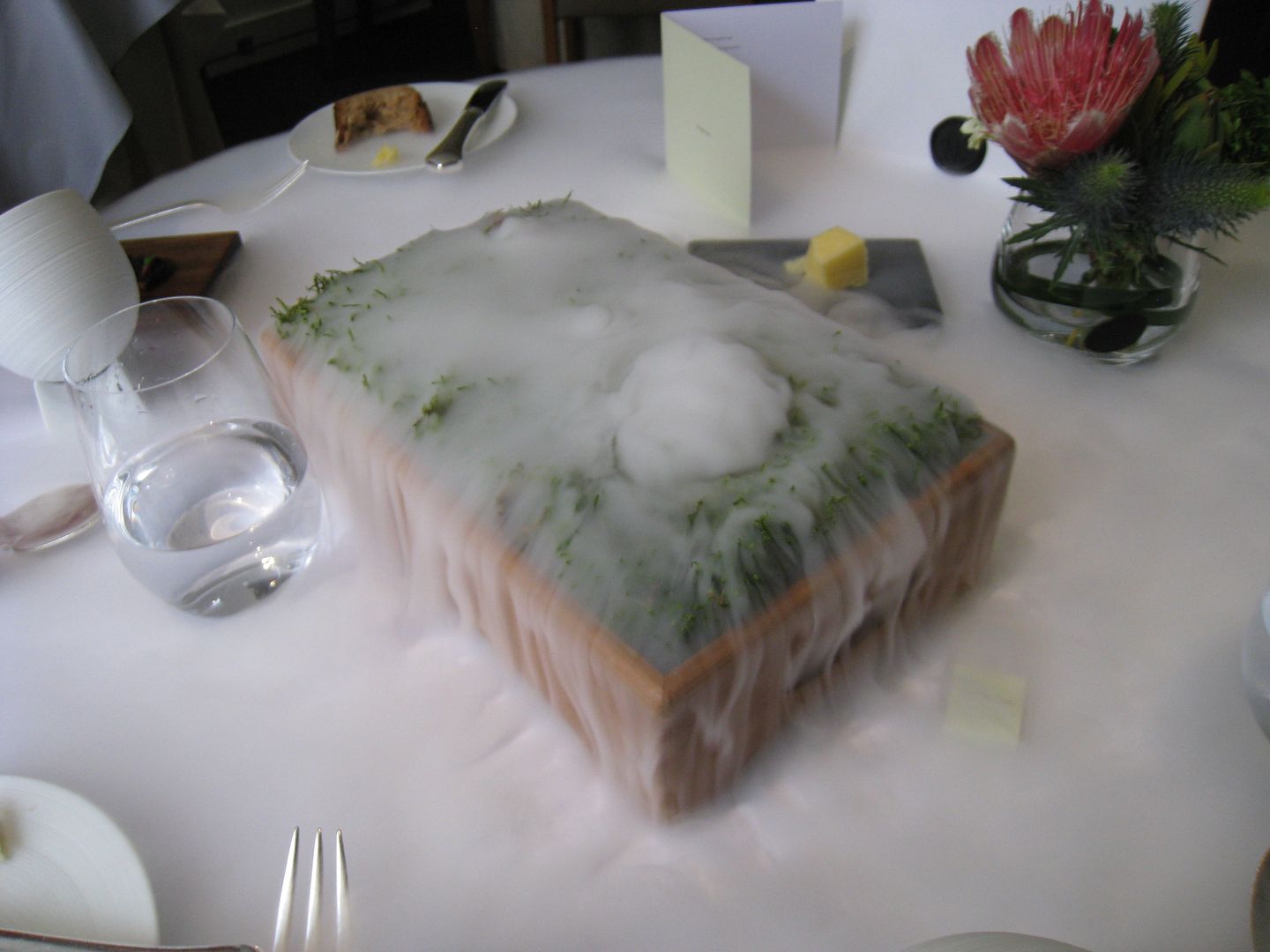 Three Michelin Star The Fat Duck Outside London Was Worth a Heathrow Stopover
There's no secret why American Express is driving on this. Dining is at the core of several banks' strategies for attracting business from the new affluent who value experiences over things and have discretionary income.
Sapphire Reserve doubled down on the Chase Sapphire Preferred play of bonusing travel and dining spend.
Capital One is making a big play for consumer interesting in dining with their Savor products. The Capital One® Savor® Cash Rewards Credit Card is especially good with $0 annual fee the first year (then $95); 4% back on dining (and entertainment), 2% at grocery stores, and 1% everywhere else.
The Capital One® Savor® Cash Rewards Credit Card is focused on offering dining experiences and American Express appears to be building out the existing dining options for Platinum Card and Centurion customers both in terms of the breadth of options and the ease of taking advantage of them.

Two Michelin Star Jiro Roppongi in Tokyo Was a Highlight for Me in May
Indeed, as it becomes harder and harder to just spend more and more on rewards (the economics of the products face a competitive limit of what's possible) experiences become a real opportunity for competitive differentiation. But the problems are two-fold:
Scale. Having enough experiences to go around relative to the size of the cardmember base, there are only so many meet-and-greets with famous artists available ro cooking classes with famous chefs, the limit if the chef's personal time.
Awareness. Many experiences are more available than you'd expect precisely because no one knows about them, or forgets and doesn't check. If there are 'special experiences' available to cardmembers the real trick is delivering the right experience to the right cardmember at the right time. This is a real area of opportunity for AI-based data mining to deliver greater value to customers on the existing rails that many card products have today, e.g. Mastercard products with Mastercard Priceless Experiences.

Michelin Three Star Bo Innovation in Hong Kong Was My First Introduction to Chinese Molecular Gastronomy
An app and greater access to restaurants addresses both of these constraints.
(HT: God Save the Points)
---
CitiBusiness® / AAdvantage® Platinum Select® Mastercard®
Earn 65,000 AAdvantage miles.