Two years ago Delta and American eliminated their interline agreement the most basic level of airline cooperation. That's the agreement necessary to allow flights on the two airlines to exist on the same time, and that's necessary for one airline to put its distressed passengers on the other carrier — without literally walking over with a credit card to buy a passenger a ticket.
At the time Delta explained that their operation was so good they didn't need to put passengers on American and American should have to pay a premium to put passengers on Delta. When Delta refused to do an industry standard deal, United reportedly paid the premium Delta was looking for but American did not. Of course Delta was simply walking away from free money because the only seats at issue are unsold seats at the airport.
At the time I wrote,
I wonder how those Delta passengers who did need to get put onto American when something went wrong with a Delta flight will feel knowing Delta didn't think they mattered enough, because there aren't as many of them on Delta as there are on American.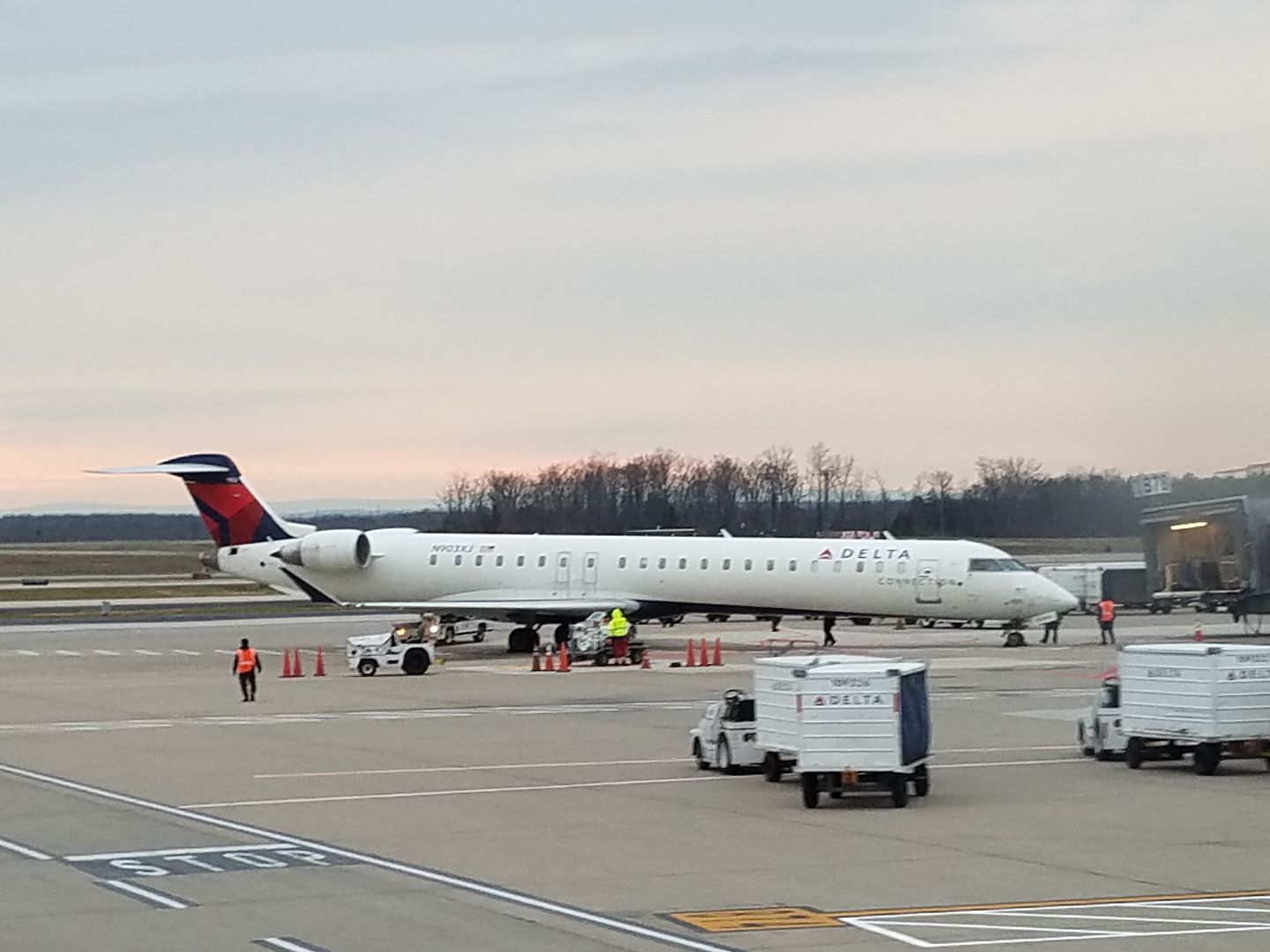 Since then Delta has had a number of highly publicized operational meltdowns, although their reliability has remained marginally better than peers. Their IT systems shut down in August 2016 when they falsely blamed Georgia Power for the issue. Their IT melted down again in January 2017. Then a combination of weather and IT systems unable to function properly obliterated their system in April. Atlanta airport shut down due to power failure last month. And then there were disasters at New York JFK, while Delta claimed only weather could ever cause them to cancel flights again.
Each time Delta's operation melted down there was criticism over their inability – of their own doing – to put passengers on American Airlines flights. They would emphasize in response that only a few passengers could have been re-accommodated, as though those passengers aren't people with lives who matter.
Now Delta has worked to bring back its interline agreement with American. According to American Airlines,
American and Delta have agreed to terms on a new interline agreement, which takes effect Jan. 24 and will give the airlines the option of rebooking customers onto each other's flights in the event of unexpected flight disruptions. While this gives our team members another tool to re-accommodate customers, our priority will always be to keep customers on American or our alliance and joint business partners.
Delta though underscores that this is just a re-accommodation agreement and doesn't support true interlining allowing fares to be combined in a single ticket.
Here's American's new policy for re-accommodating passengers on Delta,
good news: @AmericanAir and @Delta restoring IRROPS protection/interline ticketing agreement: pic.twitter.com/Sn1w0mQ3PY

— JonNYC (@xJonNYC) January 24, 2018
important correction to typo above, 2nd to last line should read:

"DL flights will _now_ appear in City Pair Availability"

— JonNYC (@xJonNYC) January 24, 2018
I don't yet know the exact terms of the new agreement, but there was no reason at all for American to accede to Delta's earlier demands. Two sources tell me that the move was initiated by Delta, recognizing the mistake they made in being unwilling to put their own customers on American flights when things go bad. They're walking back of the hubris that causes their operational challenges to be met with schadenfreude.