If you book can by Thursday December 14th and travel between February 1 and May 21, 2018 Delta is offering saver awards 'from' 98,000 miles roundtrip in business class.
Delta's normal saver award business class price between the US and Europe is 70,000 miles each way. Note you need to book roundtrip, and of course you want to anyway because one way awards originating in Europe Delta will tax you with a fuel surcharge because they can.
Here are their advertised destinations: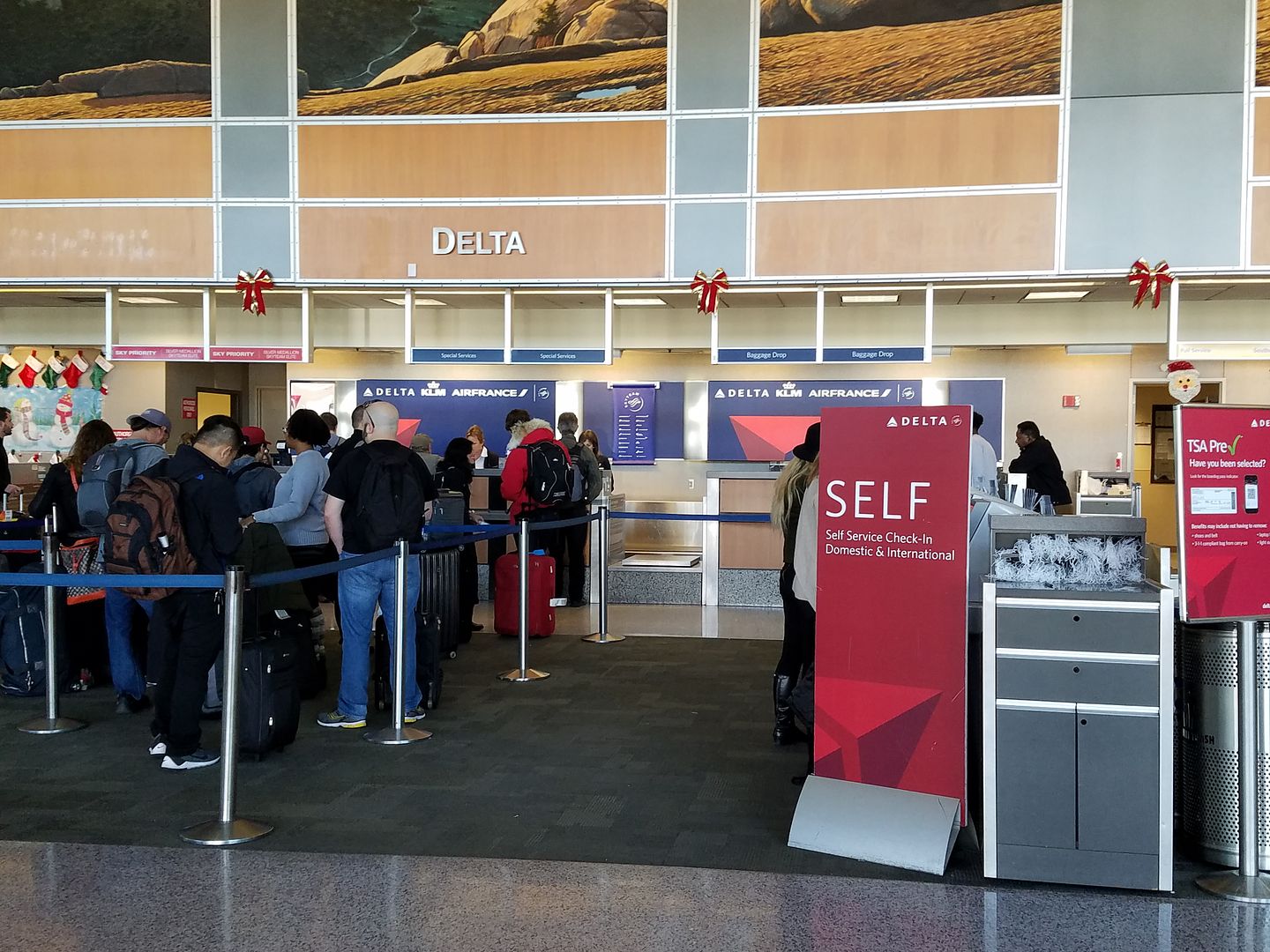 Interestingly Delta's disclosures about providing travel on other airlines — a standard cut and paste job — is sort of out of date. Check this out (emphasis mine):
A portion of travel for some itineraries may be on the Delta Connection® carriers: Compass Airlines, Endeavor Air, Inc. ExpressJet Airlines, Inc., GoJet Airlines, Republic Airline, and SkyWest; Delta Shuttle® carriers: Republic Airline and Compass Airlines; SkyTeam partners: Aeroflot, Aeromexico, Air Europa, Air France, Airlinair, Air One, Air One City Liner, Alitalia, BritAir, China Airlines, China Eastern, China Southern, CSA Czech Airlines, KLM, and Korean Airlines; or Delta codeshare partners: Aerolíneas Argentinas; Austral Lineas Aereas dba Aerolíneas Argentinas; Aerolitoral dba Aeromexico Connect, Air One CityLiner dba Alitalia, CAIone Alitalia Express dba Alitalia, CAI Second, Aeromar, Alaska Airlines, Brit Air dba Air France, Carpatair dba Alitalia, City Jet dba Air France, GOL Airlines, Hawaiian Airlines, Horizon Air Industries dba Horizon/Alaska Airlines, Jet Airways, KLM CityHopper, Olympic Air, Hop! dba Air France, Privilege Style, Regional CAE dba Air France, Seaborne Airlines, Shanghai Airlines, SkyWest dba Alaska Airlines, SwiftAir, Transavia Airlines, Virgin Atlantic International, Aer Lingus dba Virgin Atlantic Little Red, Virgin Australia International, Virgin Australia Limited NZ dba Virgin Australia, VLM Airlines, WestJet, and WestJet Encore.
It's not the first time lately they've been careless (or even the second time just this month).