Thursday I wrote about Delta CFO Paul Jacobson's talk at the Bank of America Merrill Lynch 2017 Transportation Conference. Brian Sumers at Skift wrote about it Friday morning as well,
Delta argues recent changes to its frequent flyer program have helped improved loyalty, but not everyone is so sure. What they almost certainly have done, however, is improve profitability.
I don't think this is true at all.
Delta is more profitable, the biggest driver is lower fuel prices. Secondarily Delta earns a revenue premium over its competitors but says that isn't because of its frequent flyer program. People spend more to fly Delta because of its reputation for reliability, not because of SkyMiles.
SkyMiles is also more profitable, but that is not because of changes they've made to the program. It's because of their record-setting deal with American Express. They got an early renewal at a higher price point that we've seen before from co-brand deals because American Express lost Costco and Delta was their second biggest co-brand card, Amex wasn't going to risk losing it too. They were willing to overpay to lock it down.
Sumers explains Jacobsen's logic saying that they're awarding the right number of miles for flights so they can really invest in the value of those miles.
It was an obvious decision for Delta, Jacobsen said, because it keeps the airline from awarding too many miles to customers who fly long distances but do not create much revenue for the airline. Now, he said, Delta is less worried about how customers redeem miles, because travelers who have earned them are valuable for the company.
He's suggesting that Delta miles have become more valuable, which is preposterous. Sumers exposes the whopper that this is.
In an April post, Gary Leff of ViewFromTheWing, wrote that "Delta devalues more often than Argentina" after he said it "massively" increased the cost of any awards on its partner airlines.

"The biggest problem SkyMiles faces is their trust deficit," Leff wrote. "You don't get information to understand what miles are worth, and when they make changes Delta doesn't play straight with what they're doing with your miles or how that will affect you."

He's not the only blogger with this opinion. Ben Schlappig, who writes OneMileataTime, wrote a similar post the same week.

"What a crappy thing for Delta to do," he said. "They've had award price increase after award price increase, but this is the most drastic one yet, as it seems to impact the cost of travel on all partner airlines."

Bloggers have also criticized Delta for pushing customers to make redemptions for items other than airfare, like champagne in a lounge, or upgrades to premium economy. But they argue customers receive far less value if they redeem for anything except airfare. A bottle of Dom Perignon in the lounge might be free for a frequent flyer, they say, but because Delta sets the prices in miles, it's rarely a good deal.

"They are trying to create the perfect company town," Leff said. "They pay out SkyMiles, and then set the prices of goods in their company-owned store. And here's the thing, they have a monopoly in this town."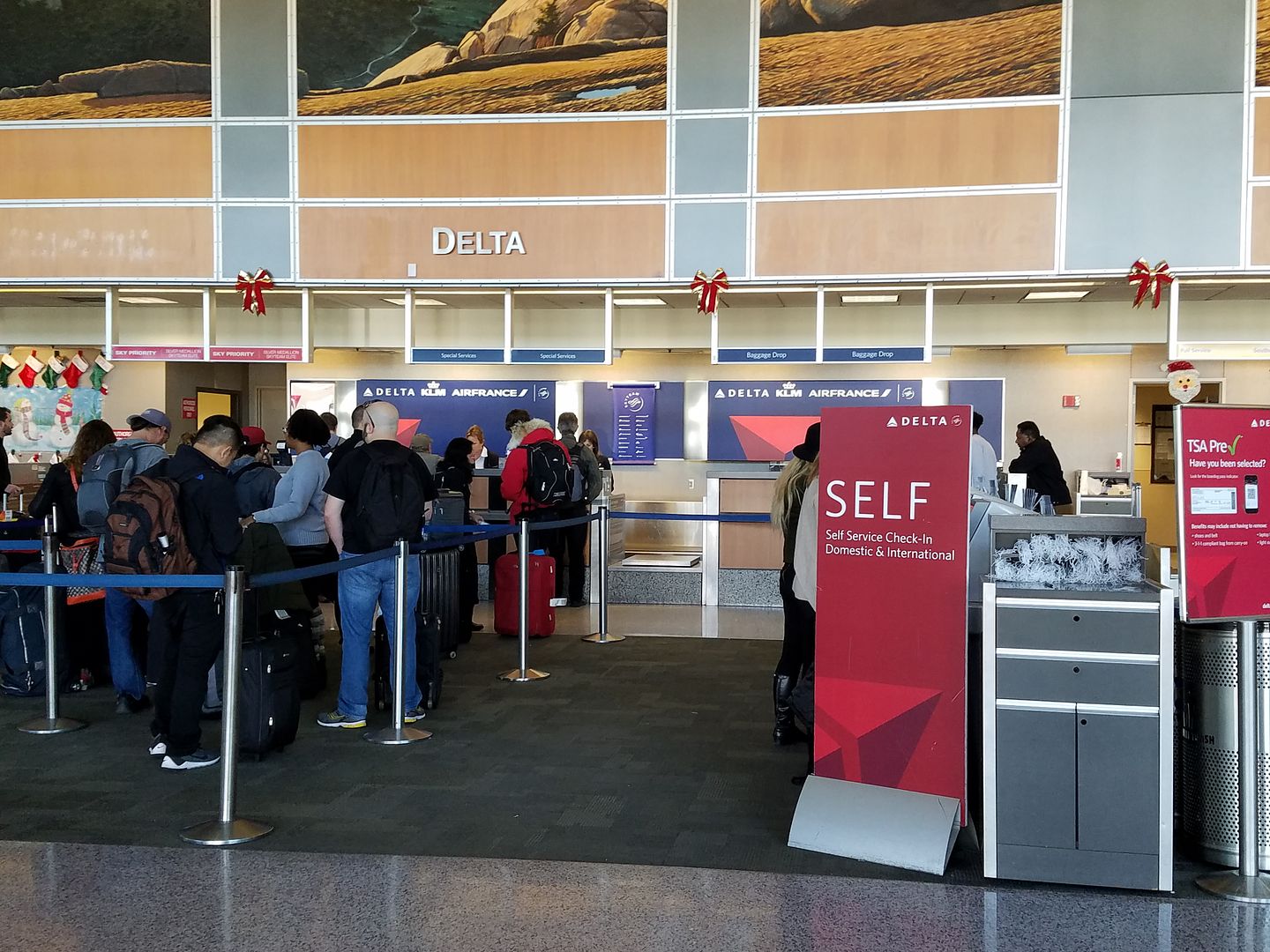 More fundamentally, Delta is awarding fewer miles for flying and more miles for credit card spend. The redemption value of a mile isn't tied to the revenue a customer generates flying Delta. The redemption value of a mile is tied to what American Express is paying, minus the margin they're trying to earn.
Jacobsen claims the program changes make SkyMiles more valuable to American Express. That's historical revisionism in the extreme. American Express is paying Delta more because they lost the Costco deal, and when the New York Times asked Amex whether SkyMiles were worth more or worth less, they refused to answer.
However American Express is engaged in creative destruction, spending more marketing their own card products than ever before, in intense competition with Chase which is setting records spending on rewards as well.
Card revenue has been driving airline profits, but as airline programs have gotten worse bank programs have gotten better. Airlines are going to have to spend more to compete, eroding their better-than-50% margins on frequent flyer programs. Those high margins ultimately aren't sustainable as competition heats up.
At the same time, big credit card revenue is contingent on maintaining high interchange rates which along with consumer interest fund rewards. Competition in the payments space, and new technologies, risk driving down those rates. (So does regulation, something that was more feared before Donald Trump was elected.)
There's dual pressure on SkyMiles, and other airline frequent flyer program, profitability. There's risk to the revenue model and more competition for customers. Things may start getting really hard for loyalty executives, and conditions could soon put the lie to claims that 'more money from American Express means customers are happier.'