I used to think the dumbest lawsuit ever against an airline was the woman who sued Singapore because they offer footrests in economy and a flight attendant spilled a drink on her husband (plus, the Zapruder film).
Then I learned about the passenger suing Qantas for $75 because their inflight entertainment system didn't work on a flight to Hong Kong (he was "he was forced to endure a 10-hour journey with a broken in-flight entertainment system").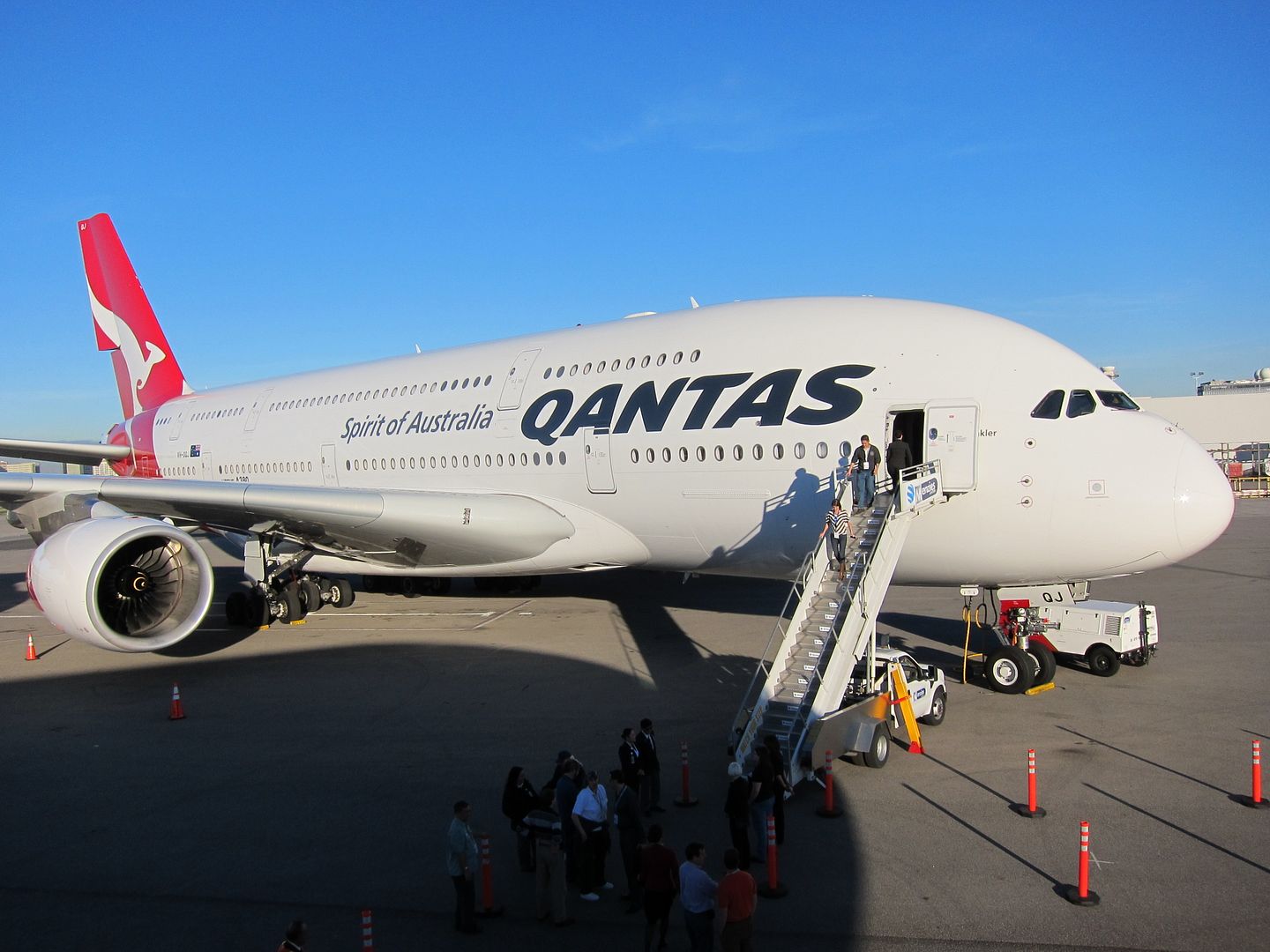 He figures that:
It's a 10 hour flight (actually blocked at 9 hours 20 minutes to 9 hours 40 minutes gate to gate depending on flight)
In that time "he could have watched five films"
The retail value of those films is ~ $15 each
So he was deprived of $75
Qantas had offered 3000 miles as compensation. Granted Qantas miles aren't worth very much (though their short haul award chart is similar in many ways to the British Airways chart, even East Coast to Europe in business class isn't priced terribly, and US customers can transfer Citi points to Qantas to top off an account).
But remember that this plaintiff is deciding that the difference between US$75 and 3000 miles is worth suing over (not even whether $75 is worth it, which it ain't).
He filed in the Victoria Civil and Administrative Tribunal. Did I mention that the current filing fee to resolve goods and services disputes in this court which are valued at less than AU$3000 is ~ US$45? And that doesn't count fees for things like issuing a summons?
The Victoria Civil and Administrative Tribunal ruled that it lacks jurisdiction over an international flight.
Leaving aside whether or not it ever makes sense to sue over such a thing, given the subject matter or value of the claim, the flight had already been delayed an hour as a result of inflight entertainment issues. Further delaying the flight would have been more costly — to the airline and to the rest of the passengers. Considering the tradeoffs Qantas was right to fly without this passenger's inflight entertainment working correctly.
It's reasonable to wish of course that the airline knew about the problem in advance and let the customer know so they could plan ahead with their own shows or movies. But a lawsuit still seems misplaced here.