American Airlines released their fourth quarter and full year earnings details and while they report fourth quarter pretax profit of $387 million and a full year total of $1.9 billion, they actually lost money flying passengers.
After American's third quarter earnings release I broke the news that American was losing money flying passengers, and only showing a profit because of the sale of frequent flyer miles to banks.
That's because in the third quarter American reported that loyalty marketing revenue – money from the sale of miles recognized right away, rather than deferred to cover mileage redemptions – was greater than the airline's total profit for the year to date.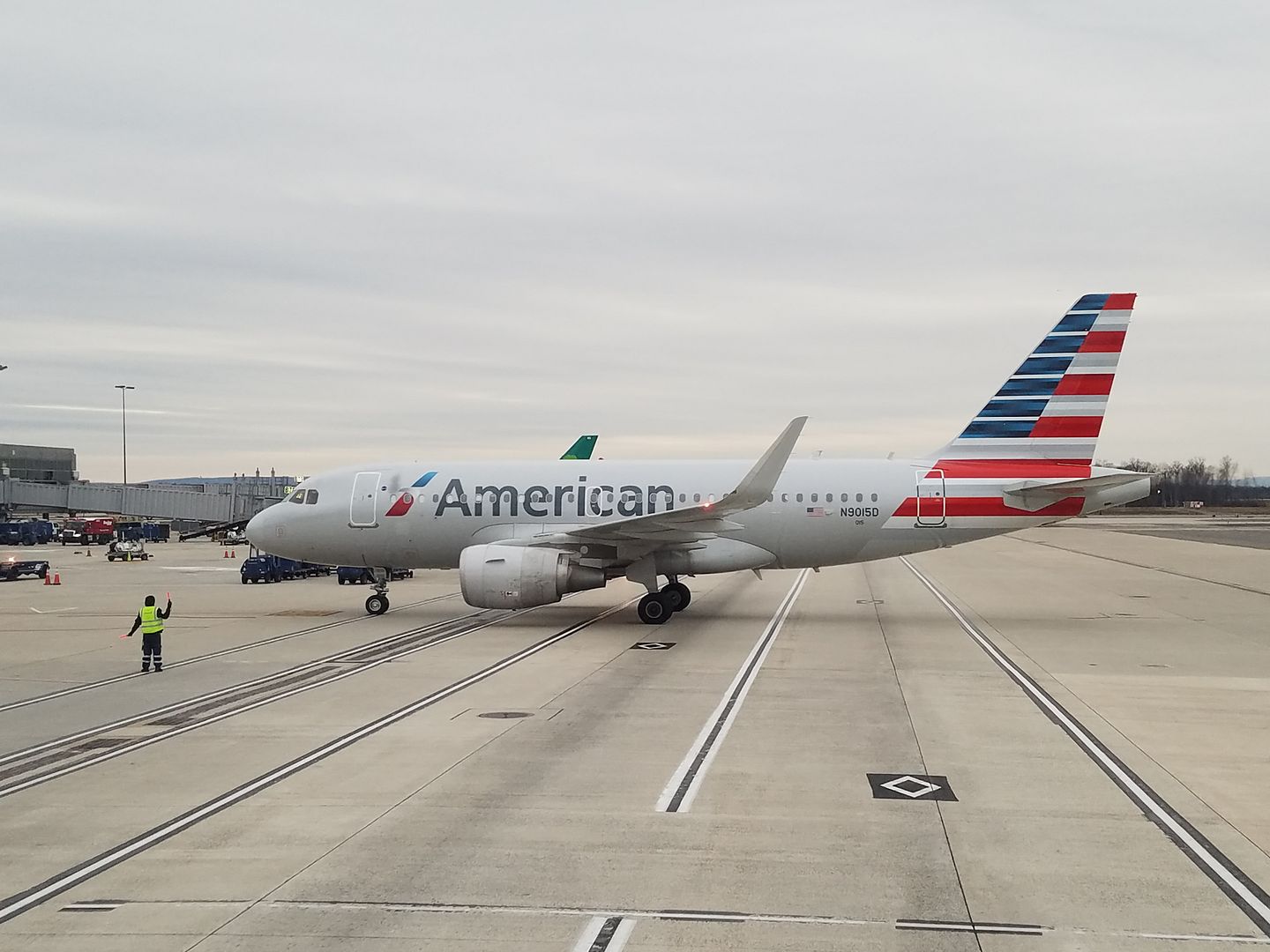 I spoke extensively with the airline both on the record and on background and this wasn't disputed, they simply made the point that they wouldn't be able to earn money selling miles if they didn't fly.
While true – American Airlines credit card holders want to use their miles for flights and not just on partners, and one of American's two co-brand partners Barclays only acquires new customers in airport (but not within 100 feet of an Admirals Club) and inflight – it also misses the point.
The lesson isn't that American should stop flying and just sell miles. Instead the disparity in where it's earning profit and loss underscores how poorly the airline itself is running.
American's fourth quarter earnings release shows that for the quarter:
Passenger revenue per available seat miles was 14.59 cents

Cost per available seat mile was 15.21 cents

That suggests they lost 0.62 cents for each seat mile flown
On 68.3 billion seat miles for the quarter that suggests a loss flying passengers of $423 million. Add back though the $264 million earned from cargo during the quarter and flying planes appears to have lost $159 million. (An accounting rules change adopted for 2018 causes American to recognize more money for award travel, making this figure look better than it would have without required ASC 606 changes.)
At the airline's Media and Investor Day in September 2017 CEO Doug Parker declared that the airline would never lose money again and strictly speaking American Airlines Group didn't lose money, but what many people think of as their core business of flying passengers did.
During that same event Parker promised that the airline would always earn between $3 billion and $7 billion per year. They barely managed it in 2017, the year it was promised, and they failed to hit that target in 2018 (even excluding 'net special items' they were only able to crawl up to $2.8 billion). That's in what's largely the best of times, before the world economic growth starts slowing in advance of possible recession.
American Airlines says they have a premium revenue problem even as their competitor Delta earns a revenue premium. It's debatable whether customers are willing to pay more to fly Delta or Delta is attracting customers who pay more, but either way American is unable to attract top dollar for its product.
A series of 'own goals' help understand why that's the case, and to date American has seemed to lack the meta-rationality to see the mistakes they've made which have put them in this position.
They are proactively moving to offer a worse product across their domestic fleet. It's not just coach that's getting less comfortable with seats closer together and less passed seats (not to mention no seat back video), but also extra legroom coach and even first class which not only has less legroom but worse and less comfortable seats so poorly designed that a bar protrudes out the back and there's little underseat storage.

They're reducing the number of business class seats which has caused them to need to take Boeing 787-8s off Chicago – London Heathrow after also freeing up 787s from China flying, their expensive new planes instead fly to Cancun and Anchorage.

They gave up their key advantage, their frequent flyer program. Customers chose American despite operational and product challenges because of how attractive the AAdvantage program was. Current management gave up this margin between their program and that of SkyMiles and MileagePlus, increasing the price of rewards, reducing the number of miles awarded for travel, and making award space harder to come by on their own flights. (American has made additional coach awards available on a connecting basis recognizing a problem with their lack of award availability though even how they've done this creates inconveniences for the airline's best customers.)
They've even given up on the most premium market in the country and are failing in New York. American is number four in New York. They compete flying to LA, San Francisco and London but they've transferred some transatlantic flying to Philadelphia and dropped routes like crucial banking center Zurich. They fly regional jets to key US business markets while competitors fly larger planes. And they fail to serve key leisure markets.
American Airlines Group is earning a profit, albeit less than the minimum CEO Doug Parker promised they'd ever see. Whether or not they'll ever lose money again though hinges on the success of their frequent flyer program — and whether they can recognize they aren't offering a flight product that customers want to pay a premium for.