Etihad first class awards are the primary use I've had for American AAdvantage miles over the past several years. I use them every year for my annual Maldives trip. I've used them for flights to India, to Nepal, and elsewhere in the region. And I've even paid additional miles to travel beyond the 'Mideast and Indian Subcontinent' to Asia.
Without Etihad awards my American Airlines miles drop from being my most-used currency to one of the least useful, since space on Cathay Pacific is so much harder to get than it used to be, and getting awards on American itself is less than desirable and nearly impossible.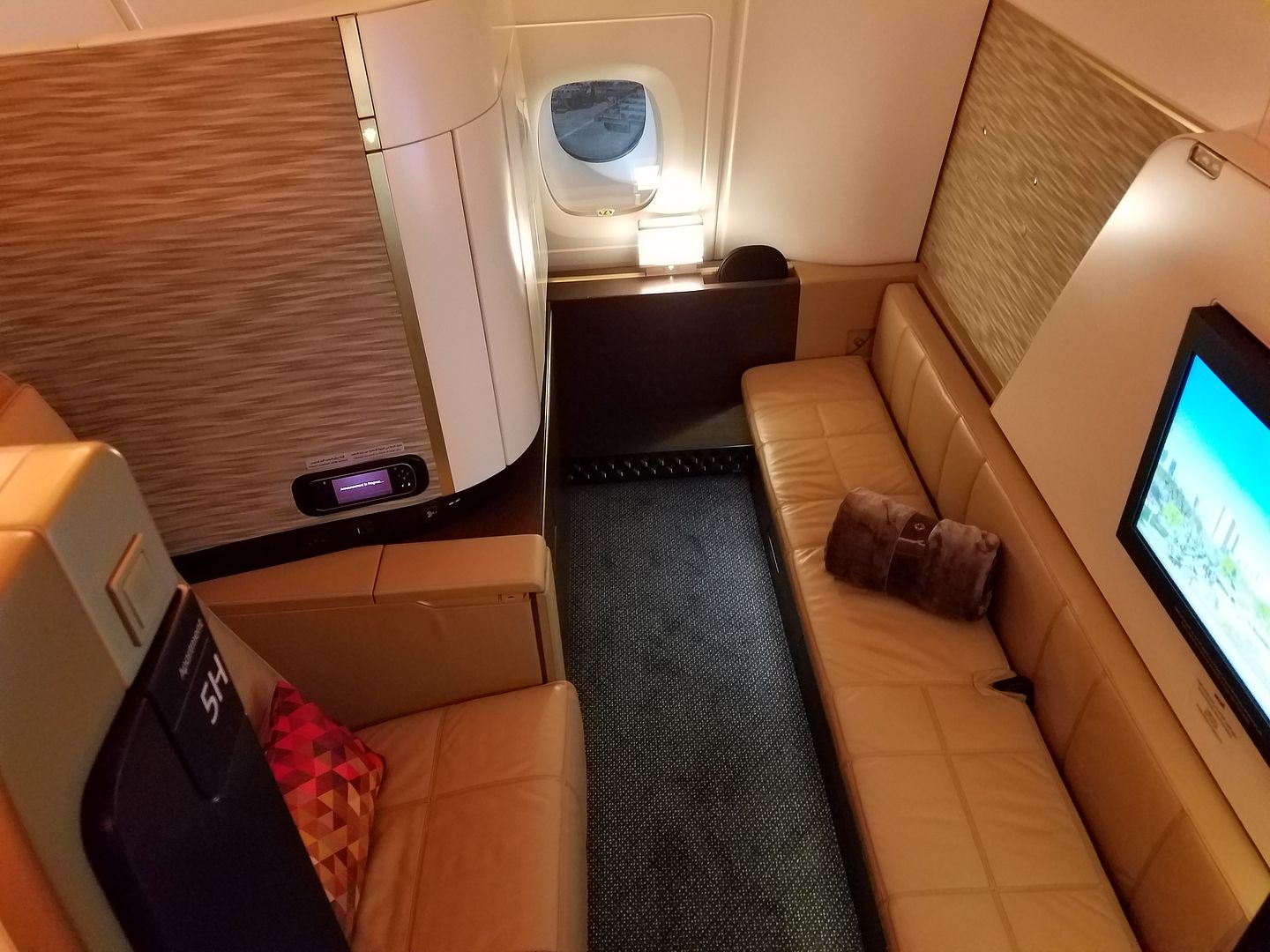 Two years ago we stopped being able to book most premium cabin awards between the US and Abu Dhabi on Etihad by calling American Airlines in the U.S. However the simple workaround was to ring up American's Australia reservations line (using Skype or other inexpensive method to dial up 02-9101-1948) which connects to agents in Fiji using a different system.
Etihad stopped showing availability on its website for premium cabin awards from the U.S. to Abu Dhabi when searching for space one way. Awards from Abu Dhabi to the U.S. were there, but nothing from the U.S. to Abu Dhabi.
The trick was to search for roundtrips originating in the UAE and space from the US to Abu Dhabi would appear for the return. American's Australia reservations line would have access to this space even when searching one way so you could find the space through the roundtrip trick at Etihad.com and ring up Australia (Fiji) to book the space.
Then two months ago the workarounds died. American only had access to Etihad premium cabin award space between the US and Abu Dhabi for the most part about a month out from travel. You couldn't book travel further out even dialing up Fiji (or New Zealand or other international call centers).
I had been told that American was aware of the issue and working on it. They haven't restored access for agents to US call centers, however access to Etihad awards are once again possible via the Australian call center.
What's more the trick of searching for US to Abu Dhabi on the Etihad website as part of the return portion of a roundtrip that originates in Abu Dhabi works again for finding space, and that space is bookable when dialing Australia reservations.
With American and Etihad in a political spat, American killing their codesharing with Etihad, it's unclear how long this partnership would last. However it remains one of the best uses of miles in the world. First class is 115,000 miles each way between the US and Mideast or "Indian Subcontinent" which includes the Maldives. Get booking using this trick for sure!
Update: To be clear agents at the Fiji call center, reachable via the Australian reservations number, see the availability. At off hours for that center the number rolls over to Trinidad and those agents will not see availability. So check which center you've reached. If you're getting bounced to Trinidad try ringing the UK which appears to see availability.