United Airlines President Scott Kirby told a JP Morgan Chase conference yesterday that it's considering premium economy for domestic flights. He didn't provide any details on what that would mean, but it seems like we can make a pretty good guess.
International premium economy seats are like domestic first class seats, but with a foot rest or foot bar. I don't think domestic premium economy seats themselves are going to get better, because that would then be called 'first class'. So it's likely to be bundling services with extra legroom coach seats, and it may mean devaluing MileagePlus elite benefits.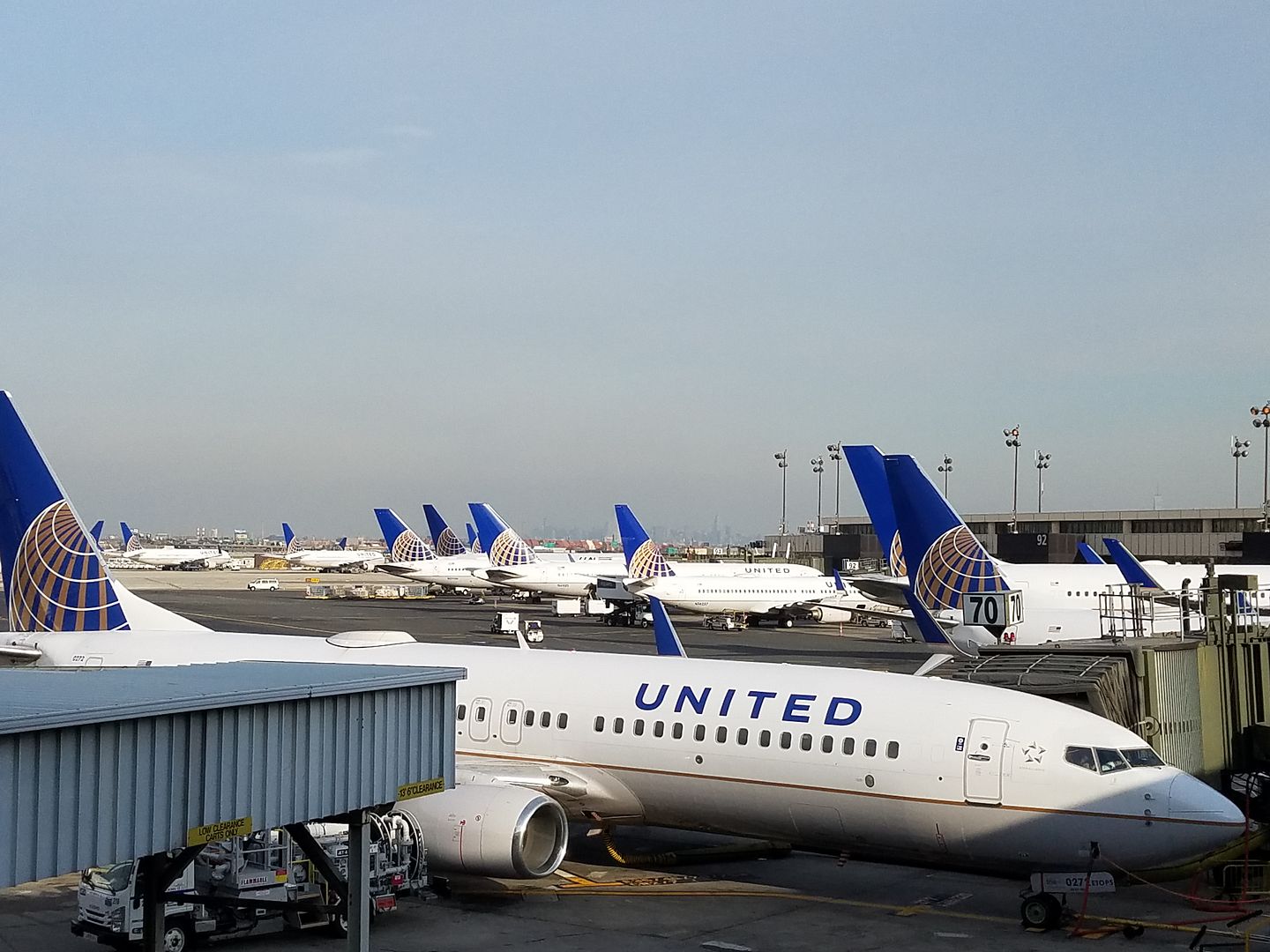 Delta Already Does This
It's always a reasonable bet that United will just copy what Delta has done. Delta sells their extra legroom coach seats as a separate cabin called "Comfort+" which comes with a free drink and snacks on flights over 900 miles. Elites 'upgrade' into these extra legroom coach seats.
Scott Kirby Announced It At American, Too
United President Scott Kirby talked up domestic premium economy when he was President of American Airlines. And he warned that it would mean a devaluation of elite benefits (emphasis mine).
[W]e're going to treat premium economy like a separate cabin, essentially, so different than what other airlines might call premium economy today, more expansive, more what it looks like, more how it's treated internationally or how we're going to treat it internationally.. as a separate cabin, and because of that it will have an impact on the frequent flyer program so that will probably be for 2018 really because we'll need to tell our frequent flyers in advance how it impacts the frequent flyer program.
Here's What It Meant at American
So far at American it's turned out to mean a free drink and a reserved sign for overhead bins in extra legroom coach.
Elites Won't Benefit, Those Paying Extra for Coach Seats Might
It's a good bet that elite who currently get extra legroom seats free in advance (or for Silvers at check-in) won't really be made better off by any domestic premium economy changes. They get priority boarding now. United might put up reserved signs for overhead bins that aren't likely to be enforced, but that make a great social science experiment in how people follow directions on signs. And they might add a drink and perhaps a snack to longer flights.
And in the process we could see an upgrade process into these seats that restricts access, favoring non-elites spending a little more on a given trip relative to those spending more over the course of the year.