This one is credit to One Mile at a Time.
There are business class roundtrip fares next summer on Skyteam airlines from the West Coast to Europe for less than $1500 roundtrip through end of the schedule.
$1500 isn't cheap per se but it's about what you'll often pay for summer travel in economy, and it's the cheapest regular fares I've seen for business class from the West Coast.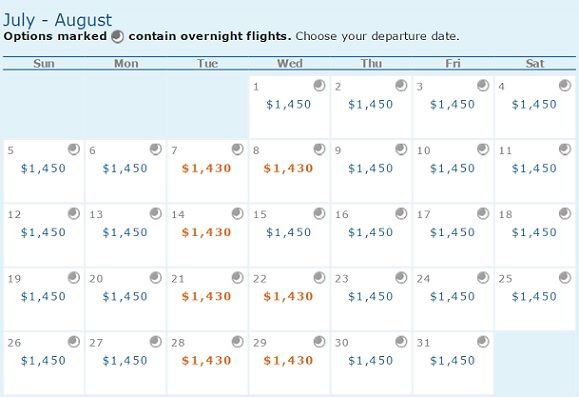 Here's what it 'normally' costs on other airlines.
Sample itinerary, though you can fly KLM, Alitalia or Delta or some combination as well.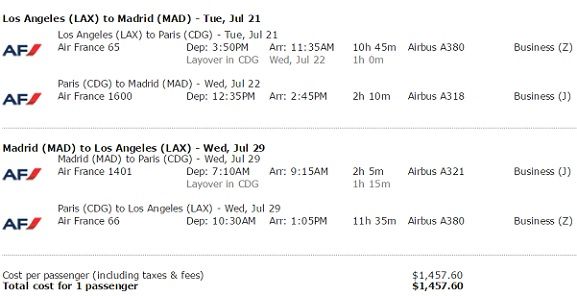 Here's the fare breakdown — it's a $224 fare each way (!) plus $856 in fuel surcharges.
There is also apparently a San Jose – London roundtrip fare for ~ $1633 all-in in business class that has you flying San Jose – Los Angeles roundtrip on Delta and Los Angeles – London Heathrow roundtrip in Virgin Upper Class.
Award travel is often hard to get to Europe from the West Coast, but here it doesn't even make sense to spend 100,000 or 125,000 miles and hunt and peck for seats when you can spend $1450, have your choice of flights, and even earn miles and credit towards status. (After all you'd only be getting about 1.1 cents a point in value.)
---