I'm flying to Phoenix and back today to see how well the American Airlines-US Airways integration is going. Today is the first day of the combined operation where there's no longer US Airways flights, only American flights and American reservations.
I decided to start the day early to see how things looked at the very beginning. And my goal was to fly on a legacy US Airways route, to a US Airways hub city, to get a real feel for how the US Airways side of things (the stuff that's actually changing) was operating.
My upgrades cleared for both US Airways Express American Eagle regional jet flights at the same time, about 40 hours before the outbound and 48 hours from the return (despite both being wide open up front for days):
I fired up the mobile app yesterday afternoon. I wanted to wait until I was within the check-in period for not just my outbound but also my return flight. There was no problem checking in.
I woke up at 4:30 am this morning for my 6:05am departure. Left home at 5, at the airport less than 15 minutes later. At the airport American's counters were the busiest, but not that much more so than normal for an early Saturday morning filled with leisure travelers — in fact, totally in sync with the slightly longer than usual security lines.
There was even a vacant kiosk spot, had I needed to use it.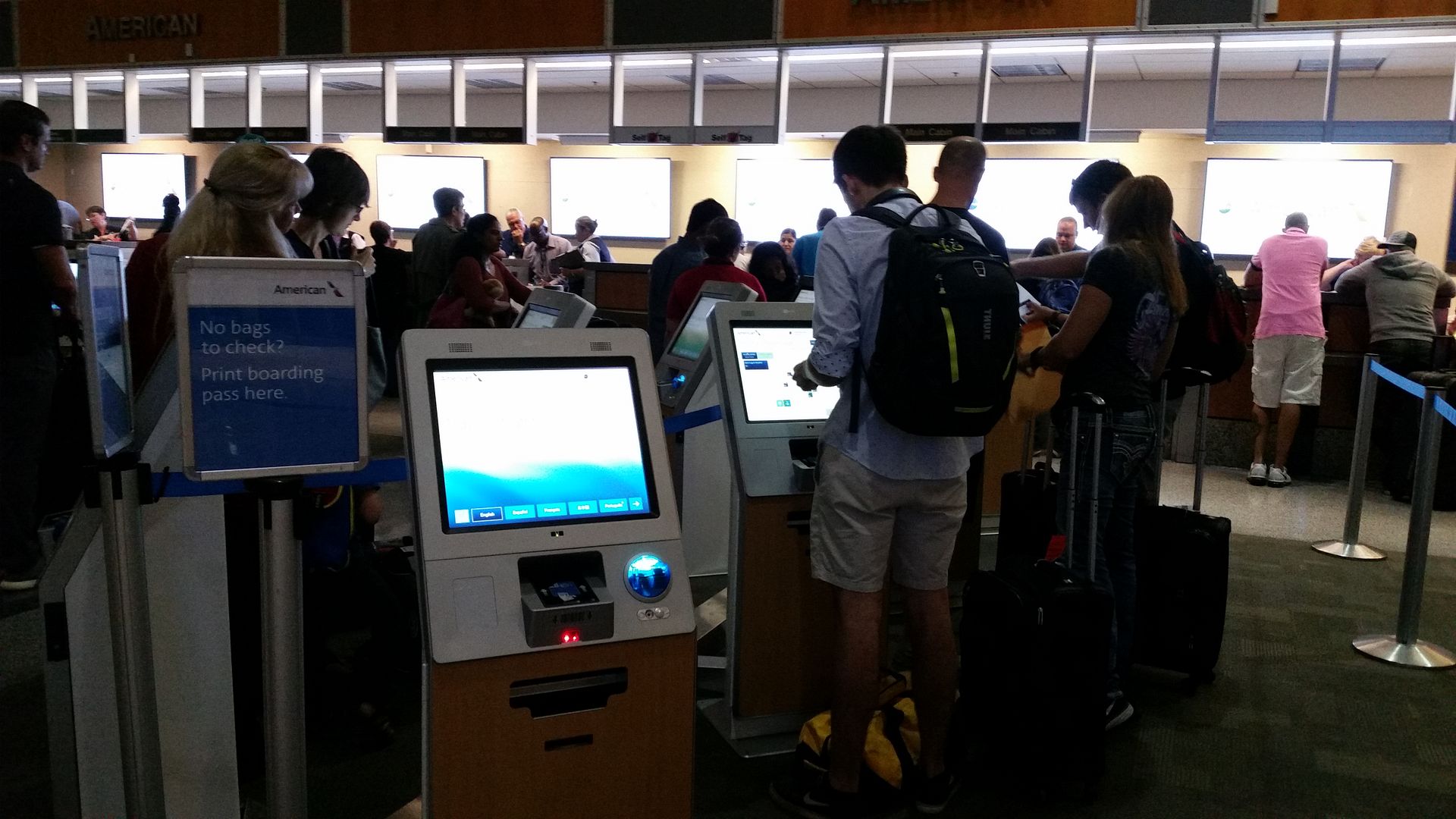 All flights at the airport, American's and otherwise, were showing on time.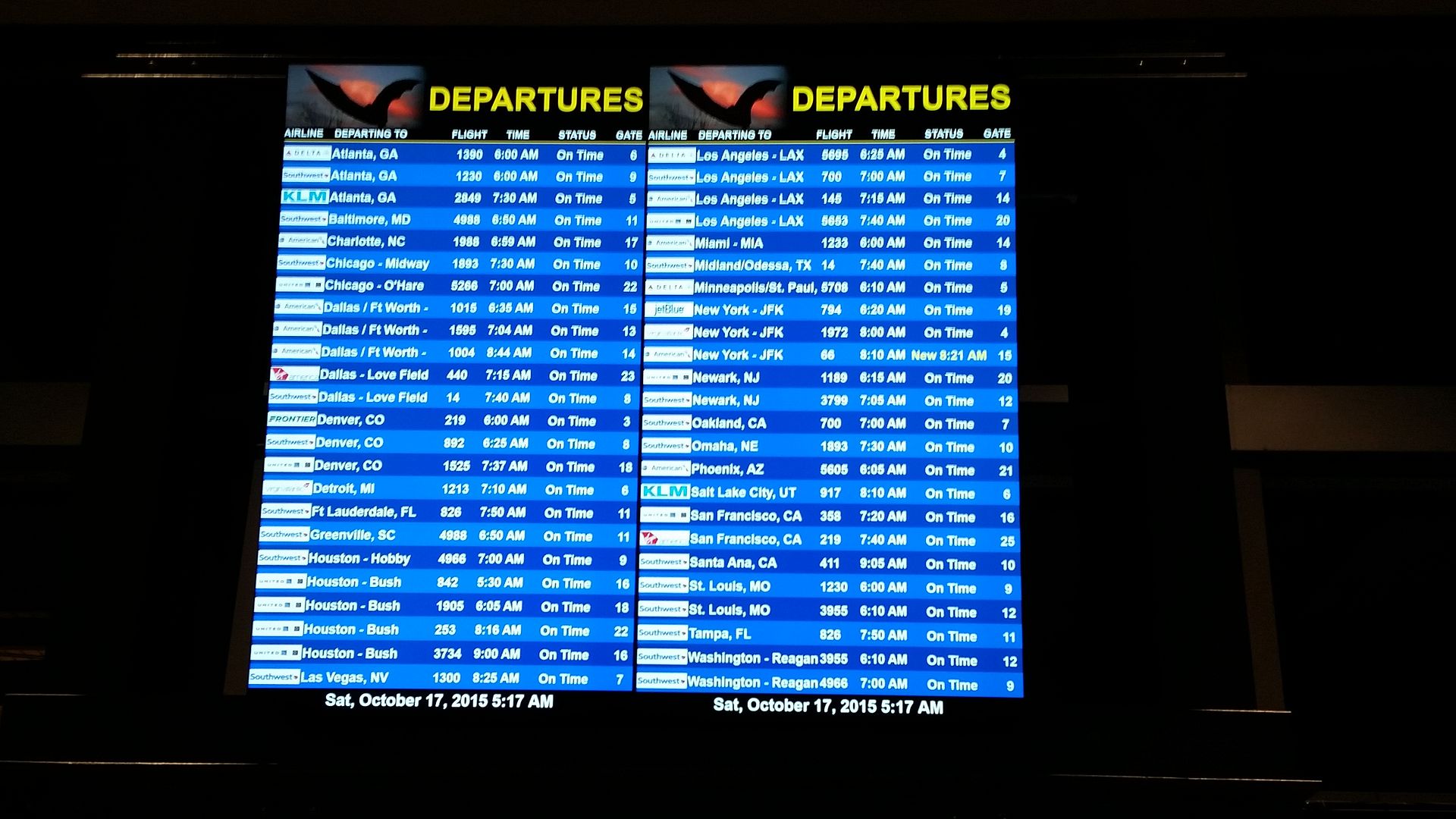 I walked up to the club to chat with the agents there. They were happy the first (legacy American) flight had gone off on time. With nothing delayed, the lounge was fairly empty.
I don't walk all the way down the terminal to the US Airways (and United) gates often in Austin. I got there just as boarding was scheduled to commmence. About 5 minutes later the agents started boarding passengers, which is perfectly fine for a regional jet.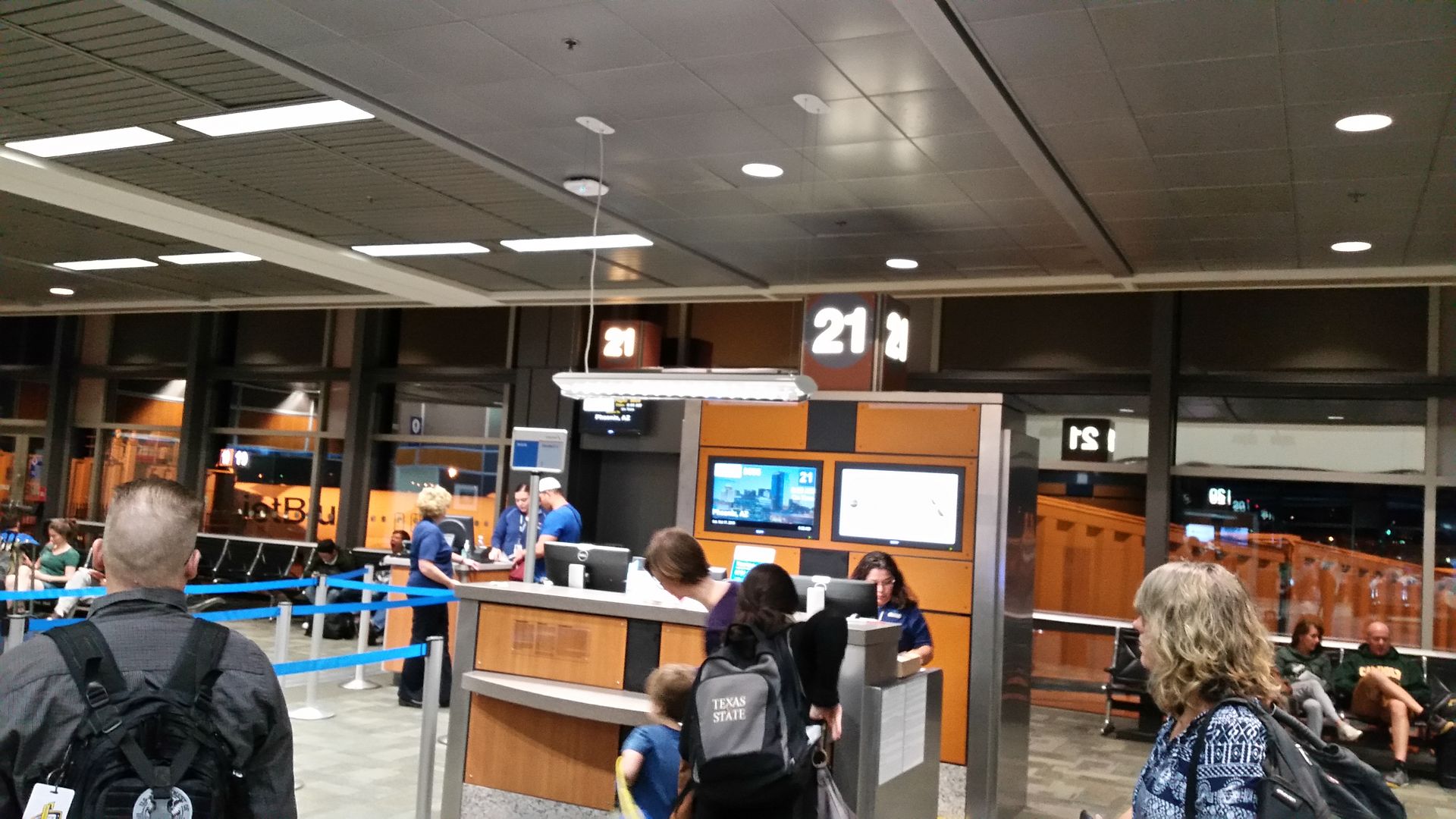 The gate agent running the boarding process announced, "we just switched to a new computer system this morning and I'm still learning, so please be patient." But everything went just fine, boarding passes (both paper and electronic) scanned just fine.
And an empty aircraft was steadily filled up with a stream of passengers.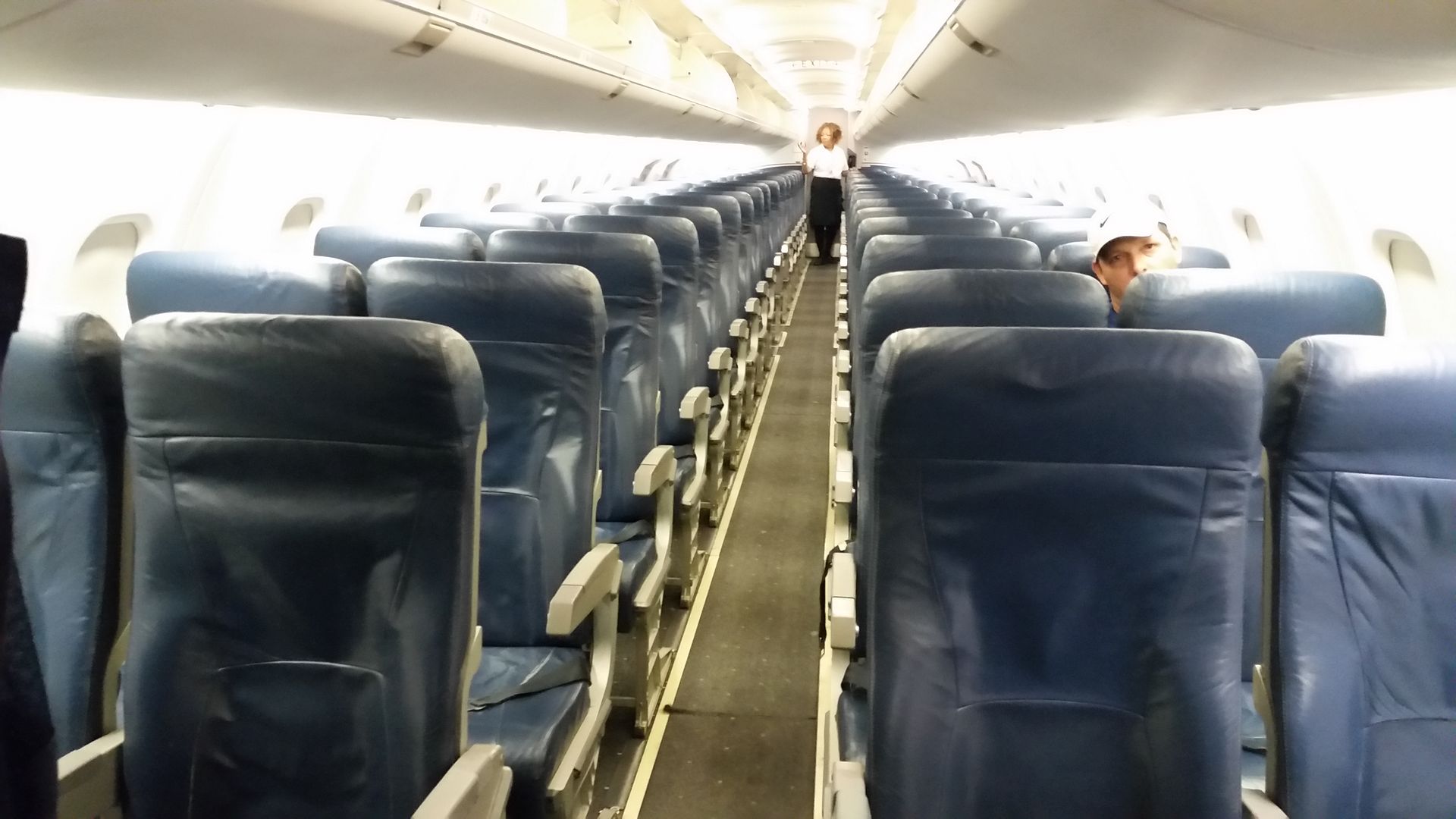 In Austin at least — an outstation for legacy US Airways — everything proceeded smoothly on the first day of operations as American with a new computer system and some new processes employees had to use.
I'm not ready to declare the transition an unadulterated success — next stop is legacy US Airways hub Phoenix to see if a large scale transition causes any problem. The good news is that the departure getting there has proceeded so far smooth as silk.