Yesterday morning I wrote that I would be flying Delta domestically for the first time since 2010. While I've found SkyMiles to be the least rewarding major frequent flyer program in the US, even now that United and American have largely mirrored the model of moving to revenue-based earning, devalued award charts, and reduced availability, they've had the best airline operation of the US majors.
So you choose to fly Delta for flights that aren't cancelled, and largely operate on time, not for the miles.
I bought a Delta first class ticket Austin – New York JFK on an Airbus A319 which was $50 more than connecting between Austin and New York in the afternoon on American. (American has one non-stop a day, in the morning.)
Ironically, given the vaunted on-time reputation, a little over 2 hours prior to departure I received an email that my flight would be delayed.
I have to give them credit, though. Once the inbound aircraft took off in Los Angeles, they knew when it would arrive in Austin and when it would depart. So they kept to the revised schedule.
Prior to boarding the gate announced that passengers wouldn't be able to use the lavatory on the ground. Apparently there was a vacuum issue identified on the plane in Kansas City this morning. They sent it to Los Angeles (on time) and then delayed an hour out of Los Angeles but didn't have time to fix it. So passengers would have to wait until 10,000 feet.
Boarding was those needing extra time (which was no one on this flight) and then first class and Diamond mediallions. Here's the strange thing. No one was crowding the gate area. People didn't get up until their group was called, more or less, though 3 first class passengers were standing in line just before the boarding call.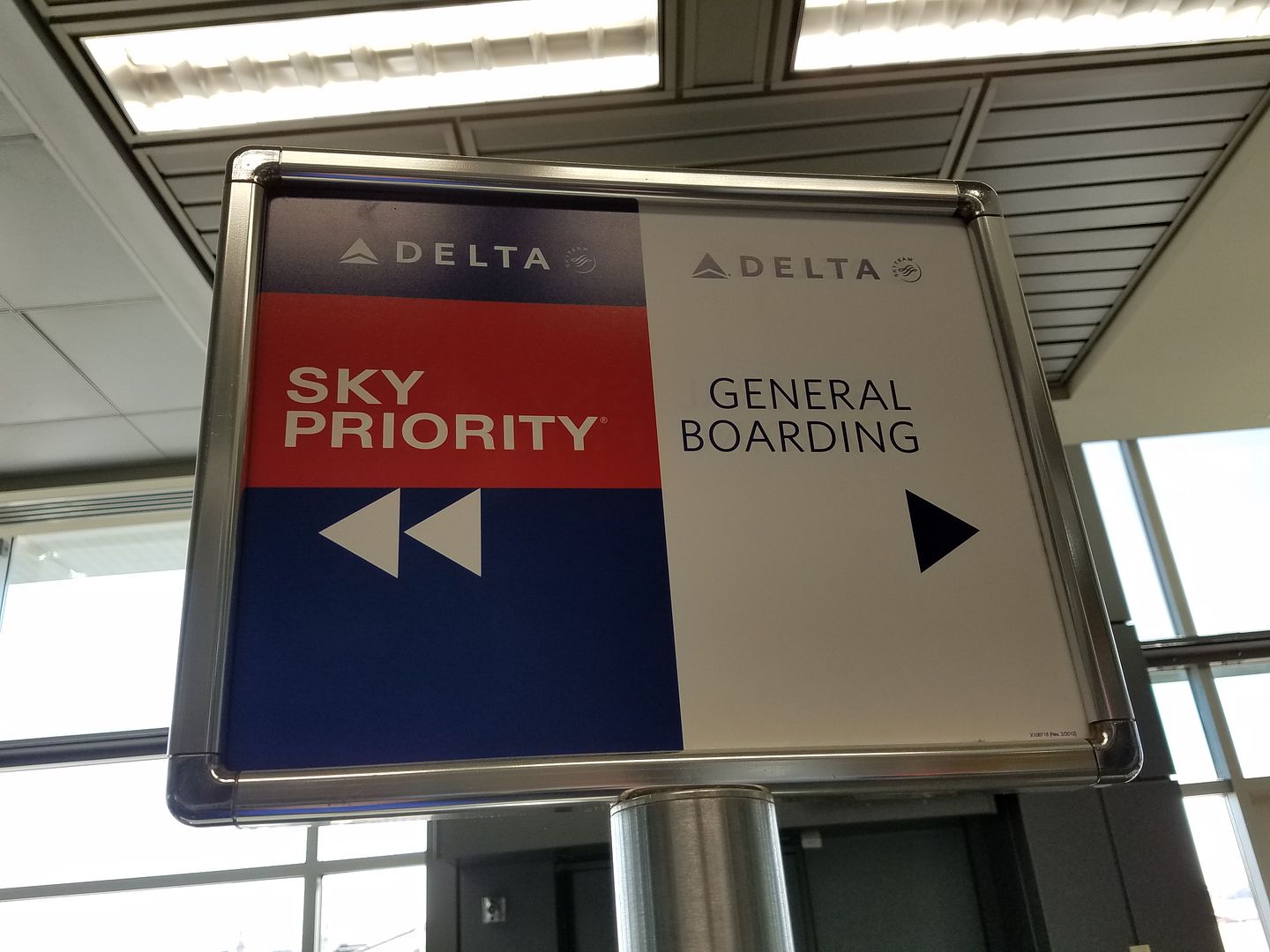 One passenger cleared their upgrade at the start of boarding.
Predeparture beverages were offered, which I didn't much worry about because there were small bottles of water at each seat although my seat opponent had a whiskey rocks.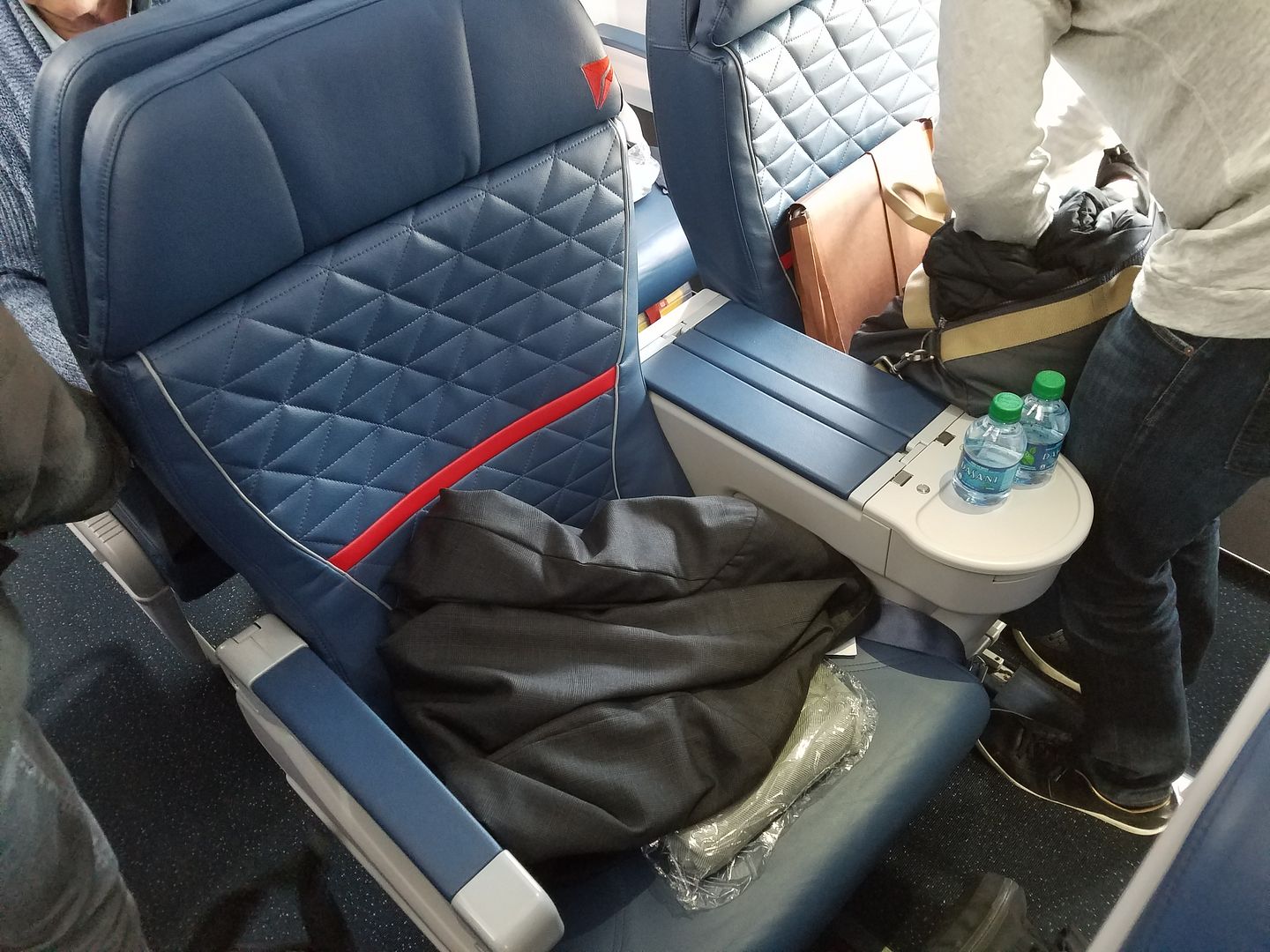 Blanket and pillow were provided, too.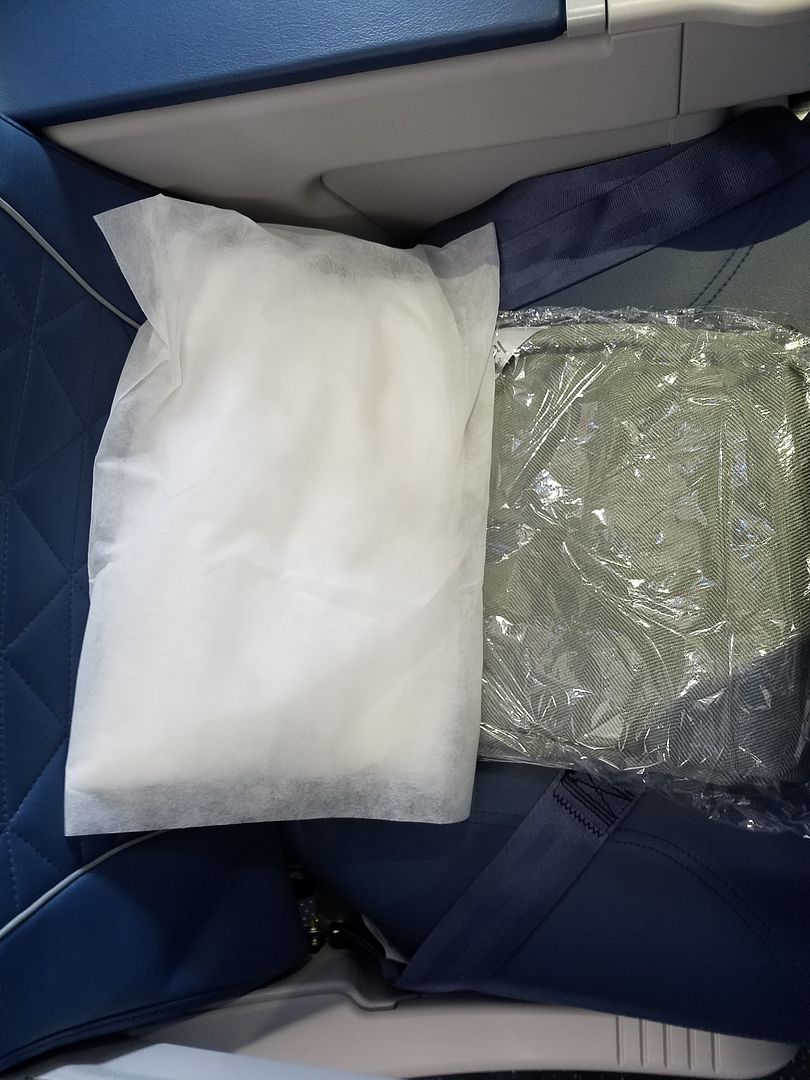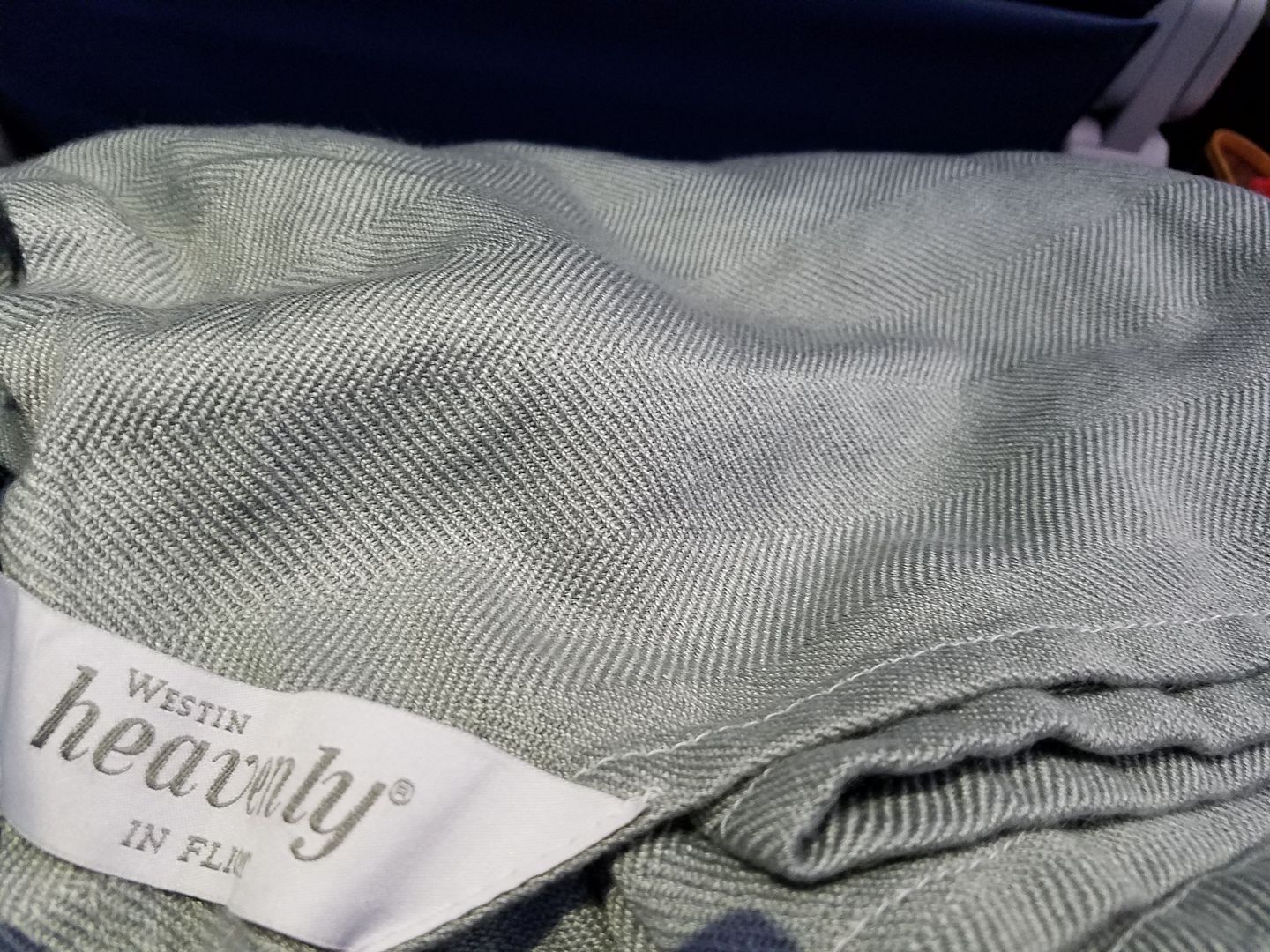 I was in row 2, here's the bulkhead seats. I found legroom to be noticeably less than on American Airlines. Does an inch or two make a difference? It did to me, first because the seemingly-large video screen felt too close to my face and without those couple of inches made the seat seem a bit claustrophobic. And second because the passenger in front of me reclined his seat back into my reasonably small laptop.
I'm not used to having to buy gogo inflight internet on a one-off, I pay for a monthly subscription with American (which makes buying American tickets cheaper than buying from another airline, when ticket price is constant). So I was a bit shocked by the $30 internet price for the flight.
I hoped that for $30 I might get a reasonably fast Gogo install, not only does Delta have the latest air to ground service on many aircraft they're beginning their install of fast satellite-based service. Unfortunately internet was pretty slow (but it was usable throughout the entire flight which is above average).
The choices for lunch were salmon with butternut squash and Indonesian barbecue chicken. Hot towels were distributed before lunch.
I had the salmon which was a nice big piece, and really flavorful.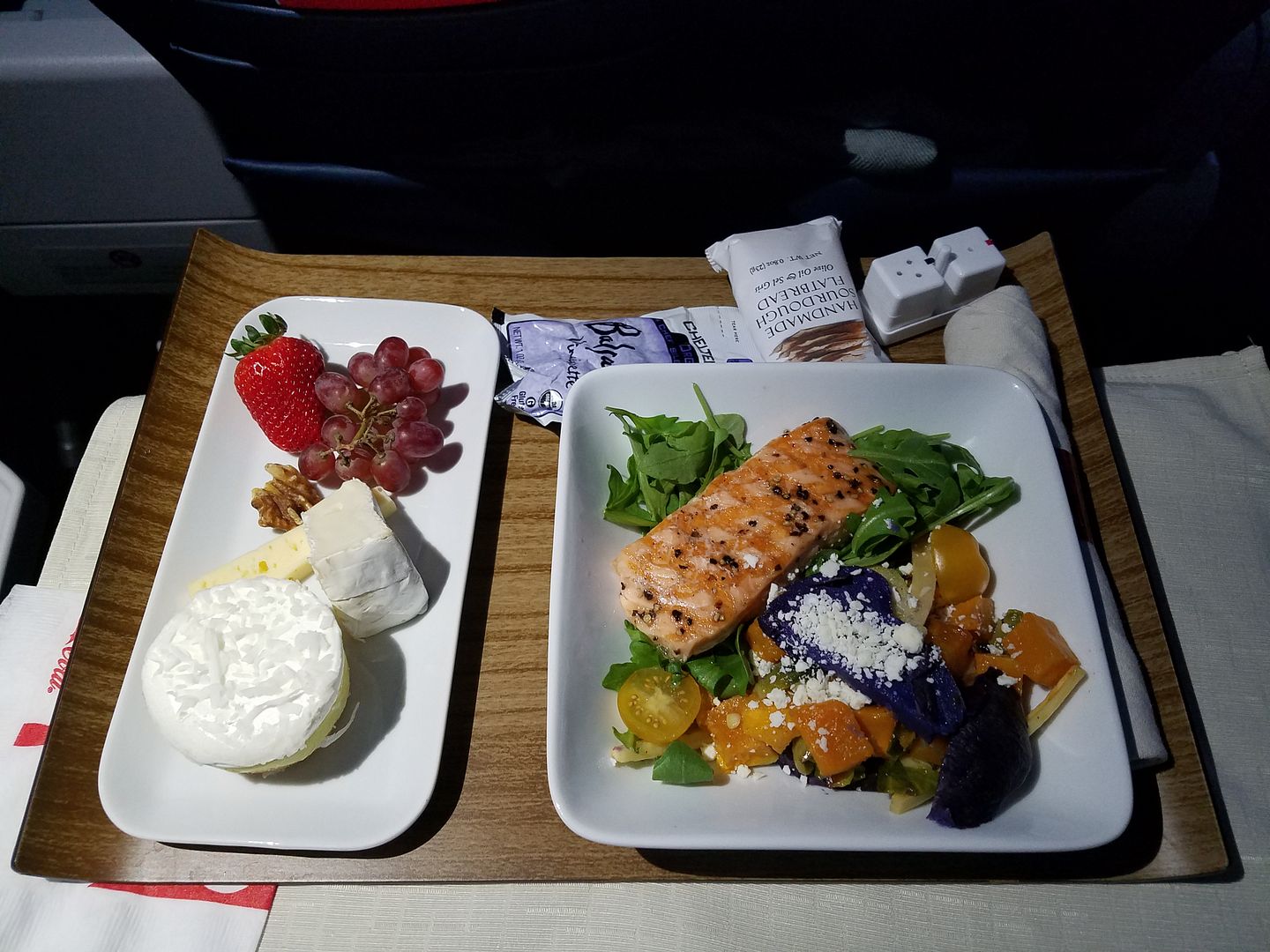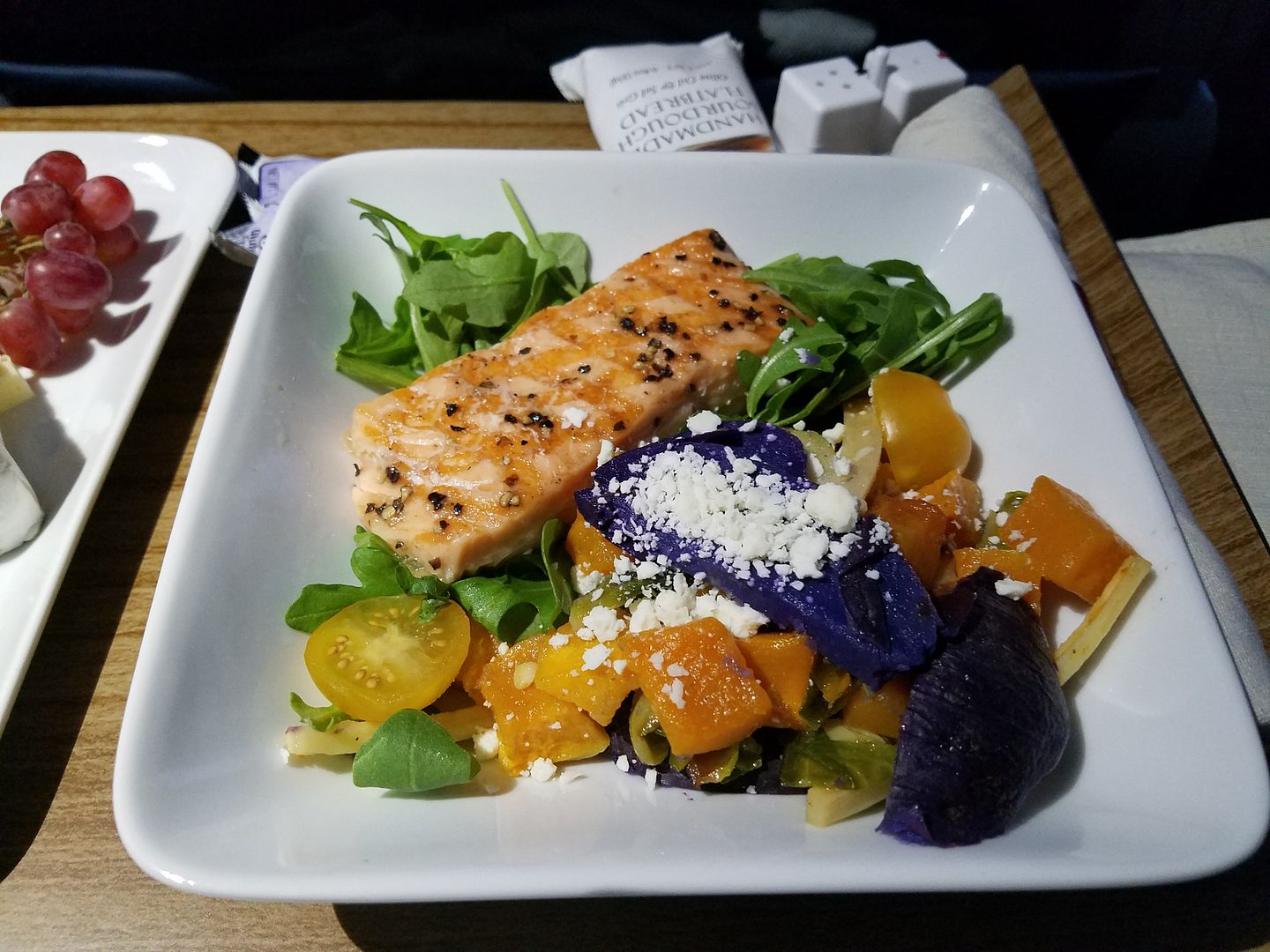 The meal was followed by a pass of the snack basket.
Crew came around with a couple more passes of the snack basket and to refill drinks. When it was time to land the flight attendant up front returned jackets like it was on purpose, literally presenting each passenger with their jacket as he returned them. And he distributed bottled water to each passenger prior to landing as well.
We spent a good bit of time stuck in New York airspace, so while it seemed for most of the flight that we would make up much of our delay in the end an hour's delay leaving Austin meant an hour's delay getting into New York. Once we arrived though we had been assigned to a new gate, and that gate was occupied, so we waited another 20 minutes or so while connecting passengers grew more and more nervous.
Given the generous provisioning and little touches like a bottle of water at each first class seat when boarding and at the end of the flight overall I'd call this my second best domestic flight under 1500 miles this year.
It's only one flight and I can't truly judge off a single data point, but so far I'd rate Delta's product meaningfully behind Virgin America inflight but with a soft product clearly better than United and American — however those couple of lost inches between each seat was a real loss for ease of work.
In order to be loyal to a brand though I need to feel like I'm something other than a punching bag, which is how the SkyMiles program treats members in my opinion. I believe they don't even have to provide more value, necessarily, just more honesty and they'd have a product I'd consider.