After a 2000 mile Australian transcon flight on Qantas from Perth to Sydney, crew members were searched.
Qantas searched a flight attendant and found he had "a can and a bottle of beer in his jacket, two 50ml bottles of vodka in his trousers and a 50ml bottle of gin in his bag."
I didn't steal this car, officer. I found it.
He claimed the beer in his jacket and vodka in his pants got there by mistake. He "he inadvertently pocketed the beer and vodka while serving passengers." And while he really had no idea, "the gin might have come from a hotel mini bar." (emphasis mine)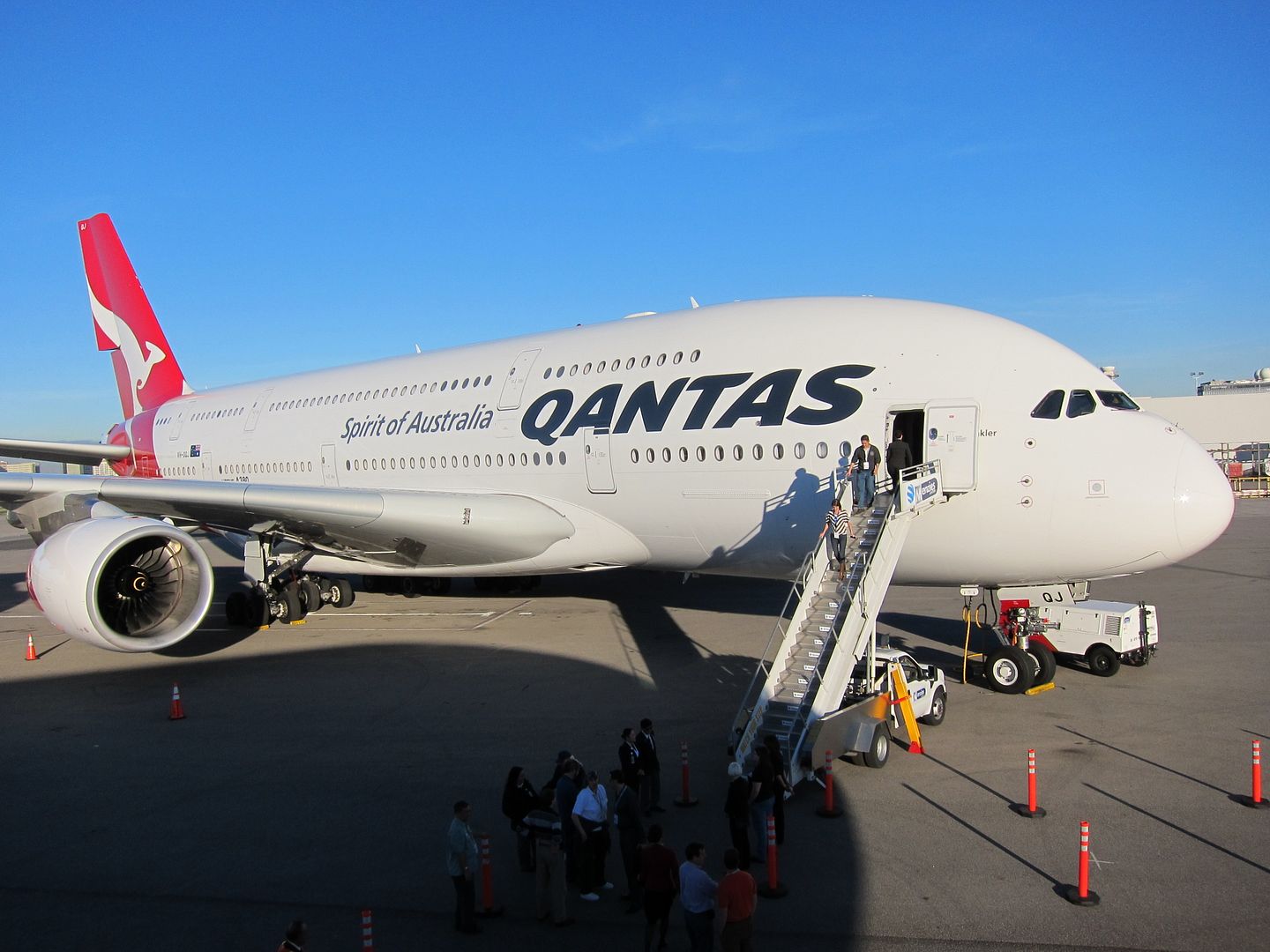 Qantas Airbus A380
Qantas accused him of stealing and lying about it, and fired him. He appealed to Australia's Fair Work Commission who ruled that, while there was a valid reason for firing him, doing so was 'harsh'.
He said Qantas failed to take into account 28 years of "unblemished­" service, his age, his recent car accident, recent surgery causing four months off work and his contrition.
Qantas must pay him six months' salary or AU$$33,731.