With all of the stories of airline conflicts over the past several weeks, it's beginning to feel like us versus them in the skies.
Of course it only feels this way, stories are so reportable precisely because they're outliers. There were 719 million domestic enplanements in 2016. US airlines had 1.1 trillion available seat miles last year. These incidents are rare.
Still, even when things don't come to blows and law enforcement isn't involved, travel is stressful. More people are flying than ever before. Gate areas and planes are more crowded with more flights and higher load factors. Air travel remains in a 'heightened' security environment (i.e. 'the new normal' security state). And though fees are always frustrating and we think we should pay less, air travel is more affordable than ever, and that makes flying more small-d democratic than ever.
Passengers bring their unique differences with them on a plane as well as the emotional baggage they're carrying. People miscommunicate. They run into crew having a bad day too.
Flight attendant Nadine DuVal shared her thoughts with me, and I asked if I could share them with readers. She gave me explicit permission to use her name, which seemed appropriate because the thoughts are so personal, and I want to make clear she's speaking for herself only and not her company.
Nadine asked for "help in getting the traveling public to realize we are not the 'enemy.'"
We are everyday normal people trying very hard to please lots of people, all while meeting the rules and safety regulations put in place by our employer and the federal government. We start every day with the best intentions to help everyone and make them feel like a welcome guest on our airplane. And we are only human. We don't get everything right.

United Flight Attendants Campaigning in Union Election Outside San Francisco United Club
There are about 60,000 flight attendants at American, United, and Delta alone. Anyone other than the President of the American Airlines flight attendants union would concede that there are some bad flight attendants out there. Flight attendants do take their unhappiness with their employer out on customers as the comments to this post show. And some flight attendants are quick to call any customer service issue a security issue. (Of course there are plenty of really terrible passengers.)
I think that most flight attendants are trying to do a good job, they want to take pride in their work, although it's hard to feel you're a part of something larger as a motivator after years of cuts and it's hard to have respect for colleagues who get by not putting out very much effort but who are protected by their unions.
Here are Nadine's personal thoughts on a difficult time for her airline. She and her colleagues who haven't been a part of recent incidents and try to do their best each day suffer when we make generalizations based on outlier incidents.
I recently heard someone I respected make a joke about United Airlines to a large assembly of people. Below is an excerpt of the email I wrote to him. Like him, perhaps all the cities and people who want to boycott United need to be reminded that United Airlines is not some nebulous entity. We are 83,000 individuals! And one incident does not define us or our corporate values!

"I wonder if you saw me walk out right after your inappropriate and unnecessary joke about United Airlines. I wonder if you have any idea how disappointing and heart-wrenching it was to hear you perpetuate the lies and half truths being peddled by the media. I wonder if you have listened to (name deleted) tell you how I cried because you felt the need to make a joke at my expense and the expense of the 83,000 hard-working employees of United Airlines.

I have been a flight attendant at United Airlines for over 22 years now. Do you want to know why I became a flight attendant? Because I wanted to live a life of service, but I knew I wasn't Mother Teresa and I knew I couldn't handle living in the slums of Calcutta. But I did know that that God sees service in both the large and small actions of individual people.

And if I tell you the story of how I got this job, you will see that God placed me here with a purpose. Let me tell you about some of the things I have seen and done at United Airlines.

In the past 22 years, I have helped numerous cute little old ladies and gentlemen find their connecting gates so they could visit their grandchildren; sat with and comforted scared flyers; held and rocked screaming babies so their parents could have a break; worked 16-hour duty days serving people who have forgotten the words "please" and "thank you;" rescued a 9-yr old boy from the bottom of a hotel pool and performed CPR on him (yes, he started breathing again and lived); flown somber flights taking troops to the Middle East on their way to war; flown joyous flights bringing troops home from war; flown on or helped at the gate for numerous Fantasy Flights that bring the magic and wonder of Christmas to sick and disadvantaged children in many cities around the United network; assisted with so many on-board medical emergencies I can't even remember them all; passed out wings to first-time flyers of all ages; gifted champagne to couples going to or returning from their honeymoon; given clothes out of my suitcase to passengers who have thrown up on themselves and had nothing in their carry-ons to wear; attended the funerals and memorials of several of the flight attendants who were my friends and who died on flight #175 on 9/11, then smiled through my sorrow and fear as the airline and aviation industry picked up the pieces and struggled during the ensuing economic downturn.

I have worked almost every Thanksgiving and/or Christmas during those 22 years. First, because I was junior and couldn't get those days off and then because I didn't have any kids and wanted a fellow flight attendant to spend that special time with his/her kids. Working those holidays means that passengers get to see their families and friends while I spend the holidays in a hotel.

Away from the airline, I have volunteered for Meals on Wheels when I lived in Rhode Island. Here in Virginia, I am a volunteer firefighter in Loudoun County and I've been lobbying for over 3 years with a 9/11 widow and both the flight attendant and pilot unions to make planes safer and more secure everyone.

Now multiply me by 83,000 and THAT is who United Airlines is. Are we perfect? No. We are everyday people working hard to do a great service for everyone we meet. Everyday people with the best intentions doing the best we can.

When I go to work, I see more good than bad. Every day, I witness incredible acts, large and small of grace, kindness, generosity, and courage that are quickly disregarded or forgotten the moment something doesn't go exactly the way the passenger wants whether it be because of weather, mechanical problems, rules/regulations or human fallibility.

Have you noticed the one thing I haven't mentioned yet? The many ways passengers beat us up and offend us every single day. If I told you about some of the tirades and tantrums, insults and curses I have been subjected to, you would be appalled. How do I know? Because my friends and family are. …"

My email only addressed jokes being told. The calls to boycott my beloved airline are even more threatening to the livelihoods of 83,000 individuals, their families and the many families who are touched by the auxiliary businesses supported by the airlines.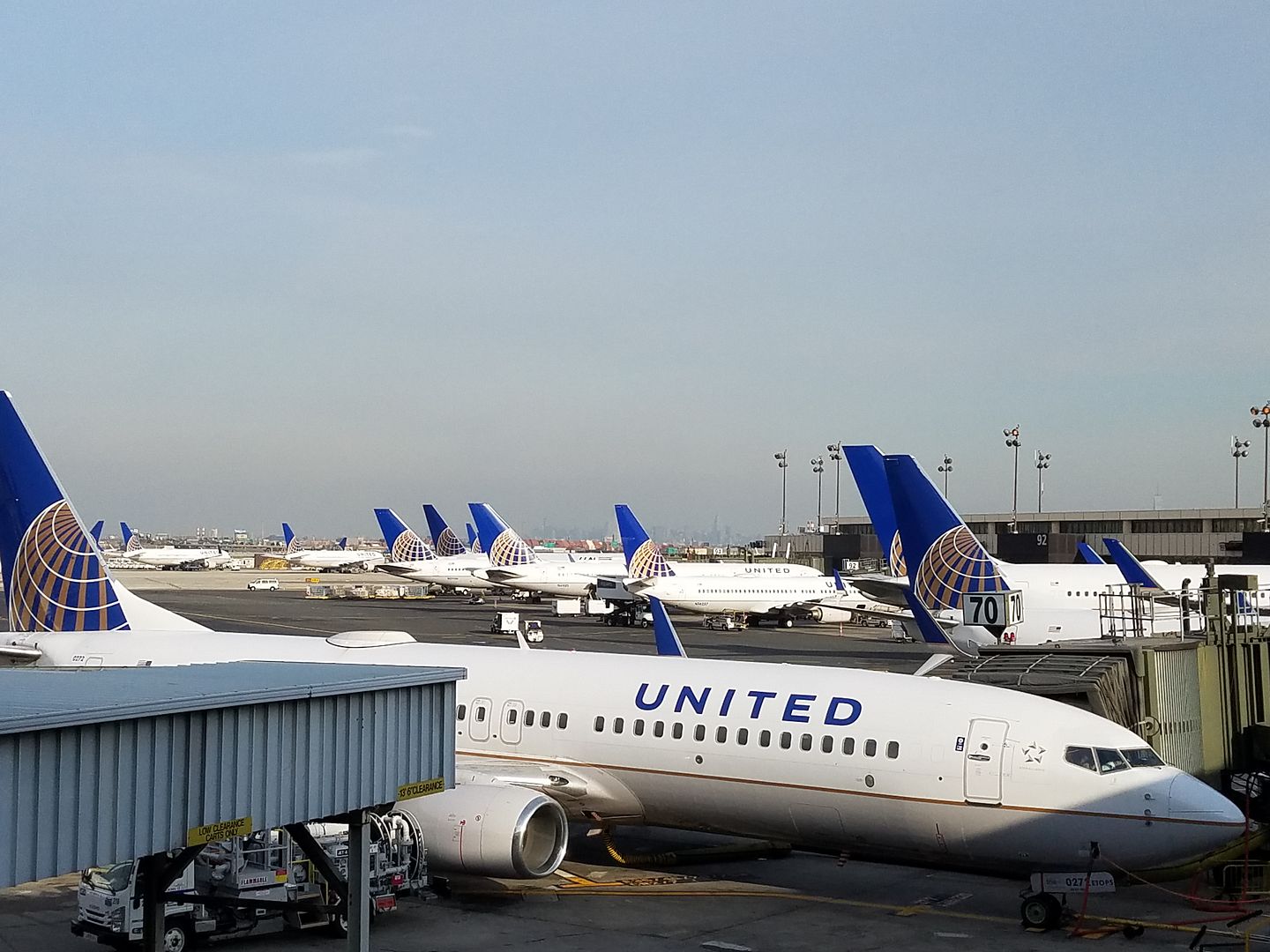 I hope Nadine is working my next flight. Odds on she won't be, but her colleagues are more likely than not to be trying hard.
The airline's job of course is to ensure that each and every one of their employees tries just as hard — not only because they're intrinsically motivated, but because the culture both encourages it and demands it. Many airlines around the world offer better service than U.S. airlines do.
It's not fair though to paint every flight attendant with the same brush and governments that want to boycott United ought to look in the mirror at how they're treating customers at the DMV and citizens in their jails.
We're having a broad national conversation about air traffic, not always a well-informed one, but we should remember the human element as we engage in that dialogue.