There are several different kinds of frequent flyers.
Aviation geeks. Just love planes, and all things aerospace.
Luxury value seekers. Points and elite status are tools to enjoy travel to the fullest, without paying full price.
Lowest price travelers, seek to get travel at the lowest possible cost and doesn't understand spending more miles for a premium cabin ticket or why a suite would matter. Breakfast may be free with status, but breakfast is just coffee and a pastry anyway and who spends time in a hotel room?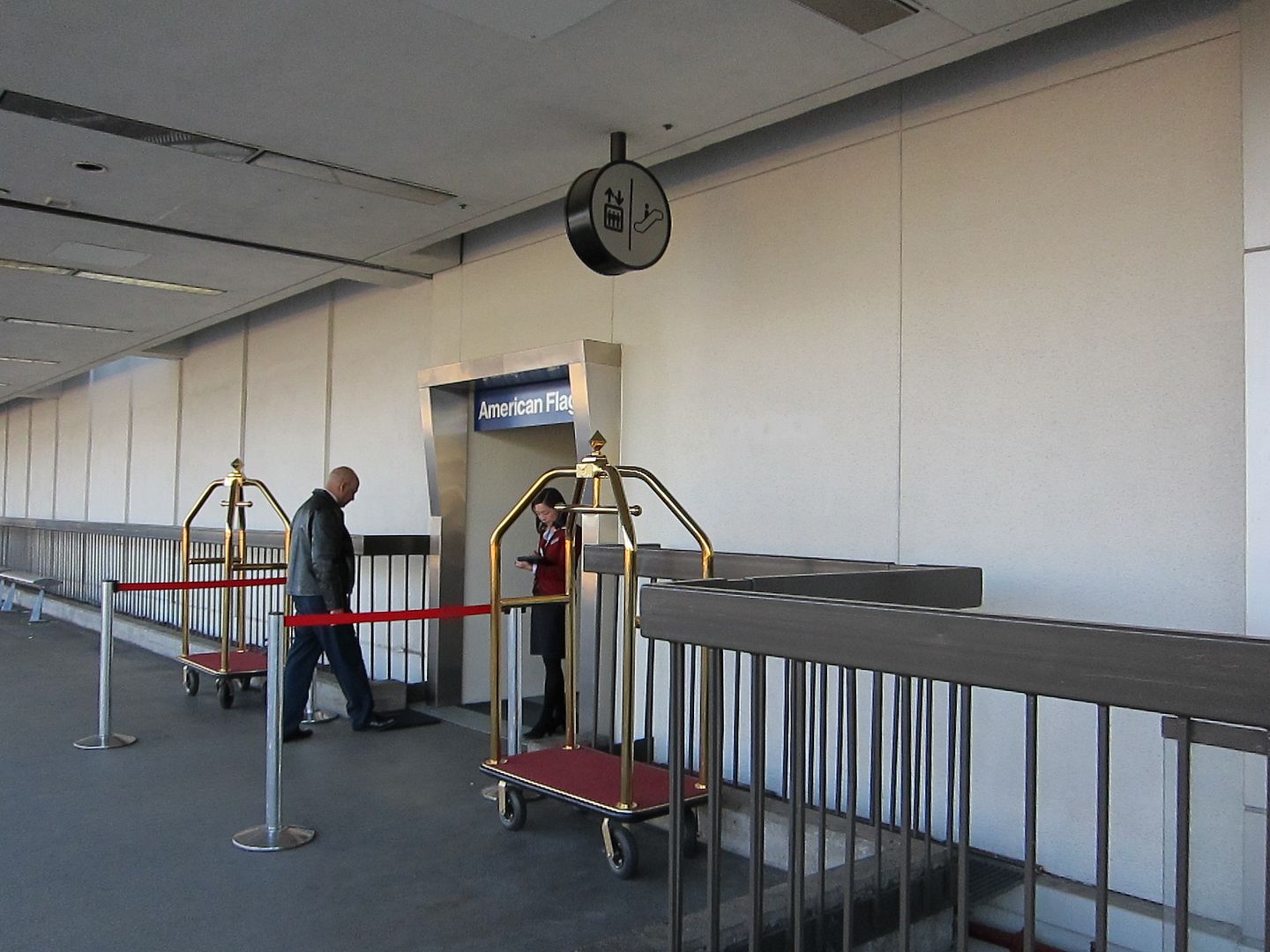 American Airlines Flagship Check-in Los Angeles
These groups don't understand each other, and often the second and third type in particular thinks the other is just wrong. They're trying to maximize different things, because they have different subjective preferences.
The Economist too takes a stab at reconciling this debate and offering a single conclusion by looking at economy class and premium economy travel and declares first class a waste of money. Only they too completely muddle the argument.
We calculated the price of flights between Heathrow and JFK on the first Monday of July, August and September (an expensive day to travel on an expensive route)*. To fly across the pond in economy cost, on average, $1,544. To travel first class was $10,735. So one approach is to ask whether the amenities in the former are seven times worse than the latter.
Several times they seem to conflate business and first class. On the one hand,
premium cabins (including business class) account for just 13% of seats but half of revenue. Little expense is spared in the fight for that revenue.
However the piece concludes that paying for a premium seat isn't worth it because "fewer passengers are willing to pay for the marginal benefits of flying first class" so "airlines are re-configuring their cabins" without a first class cabin.
"People won't pay for first class" (really, there's less demand for first class) but this doesn't mean that economy is the better deal, the piece acknowledges that business class has gotten substantially better and accounts for a significant portion of revenue across the Atlantic.
In any case, labels don't always tier to the relevant products (British Airways first is often considered a good business class, and their business is inferior to American's and Delta's but they also frequently discount it heavily).

British Airways Business Class
So are the amenities of business class worth the price tag? Lounge access isn't worth the multiple over coach, even if it's a nice lounge. Of course there are other less expensive ways to unbundle and access an airport lounge.
However lounge access is merely a piece of the value proposition: eat before boarding, go to sleep immediately on a short East Coast to London flight, have a quick bite and shower in the arrivals lounge before heading straight to the office.
The piece's contention that airlines 'spared no expense' is also wrong or United would give out pajamas on flights under 13 hours and the wine would be better on most airlines.
Business class is a careful optimizing — United chose a very dense business class configuration in Polaris, and is slow rolling it because of cost (production and also what it means to pull planes out of service for retrofit)
Demand for first class may be less than it was before business class became a fully flat bed with direct aisle access on many carriers, and companies began cutting back, however the relevant question for the first class flyer isn't "what's the premium over coach?" ("gosh, I would never pay that!") but rather "how does the cost compare to flying private?" Paid first class often involves trading down and going commercial (an economizing measure!).

EVA Air Business Class
Personally I love premium cabins using miles but those are left over (spoiling) products sold opaquely at a deep discount via the mileage program. And I have lots of miles, so I'm not facing a relevant tradeoff between spending more miles on one trip versus taking multiple trips.
I'd always rather get a great deal than a bad deal, there are often sub-$2000 business class roundtrip fares to Europe and even Asia. Not everyone can afford those but it's a mistake to present the premium cabin as "seven times" more expensive than coach… especially when, if your plans are flexible, you can even buy miles if you need to.
(HT: Yana)