I was in Las Vegas Thursday morning taping something for a television network. We wrapped earlier than expected and I headed to the airport with the show's producer. And since I didn't want to spend 3 hours in the Centurion lounge if I didn't have to, I worked to get rebooked onto an earlier flight.
I flew Southwest Airlines non-stop out to Vegas, but the only non-stop option back would have been at nearly 8 o'clock at night.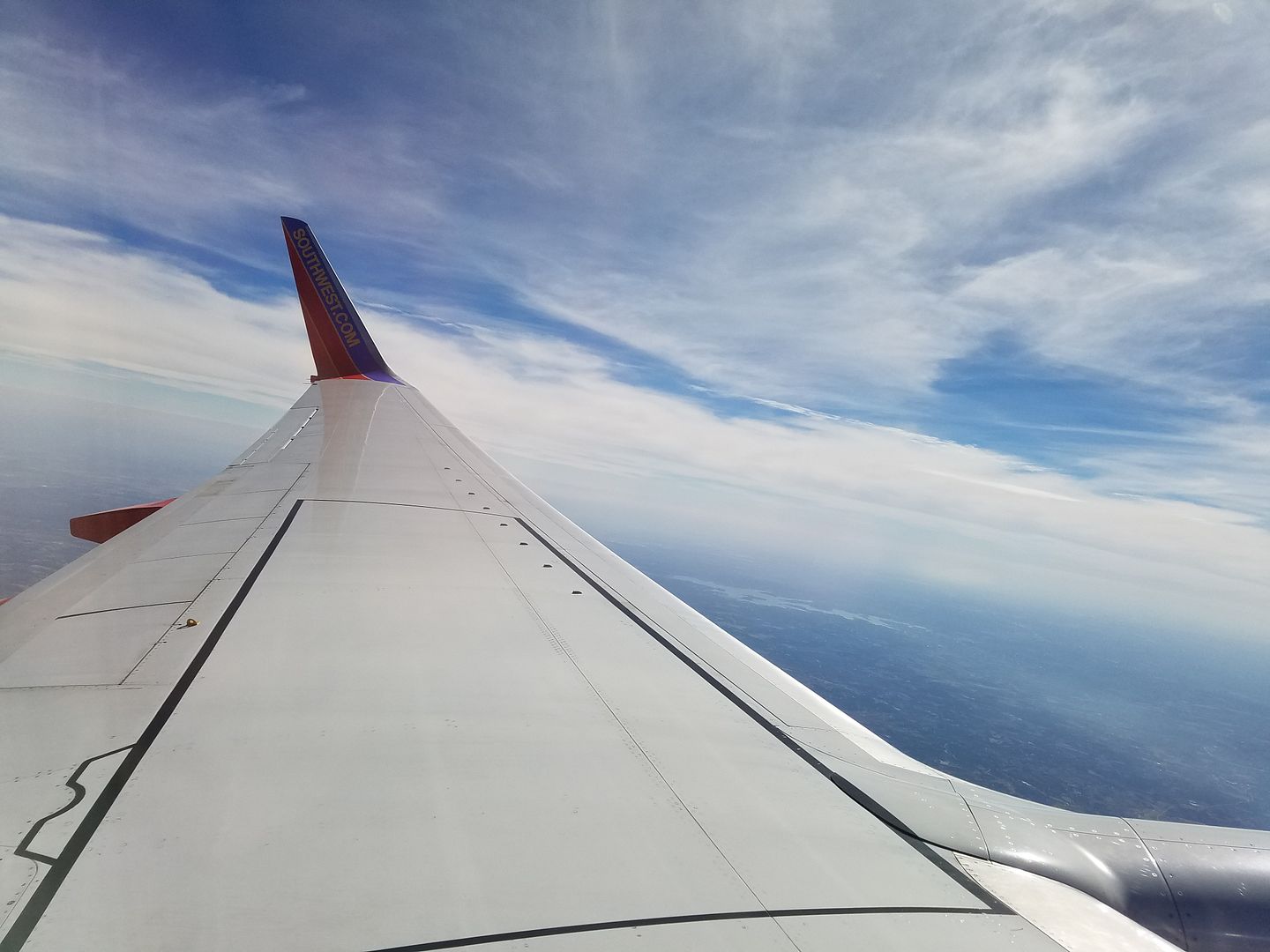 Southwest Airlines – View of the Wing
I was booked onto a 2:42 p.m. American flight to Dallas. My upgrade cleared on that flight.
I traded my first class seat to Dallas and Main Cabin Extra aisle seat (and listed upgrade) on to Austin for coach Las Vegas – Phoenix – Austin. I was given seat 20B to Phoenix but managed to change to 6A at the gate. I've forgotten just how tight coach can be on those legacy US Airways aircraft (no extra legroom coach seats other than the exit row).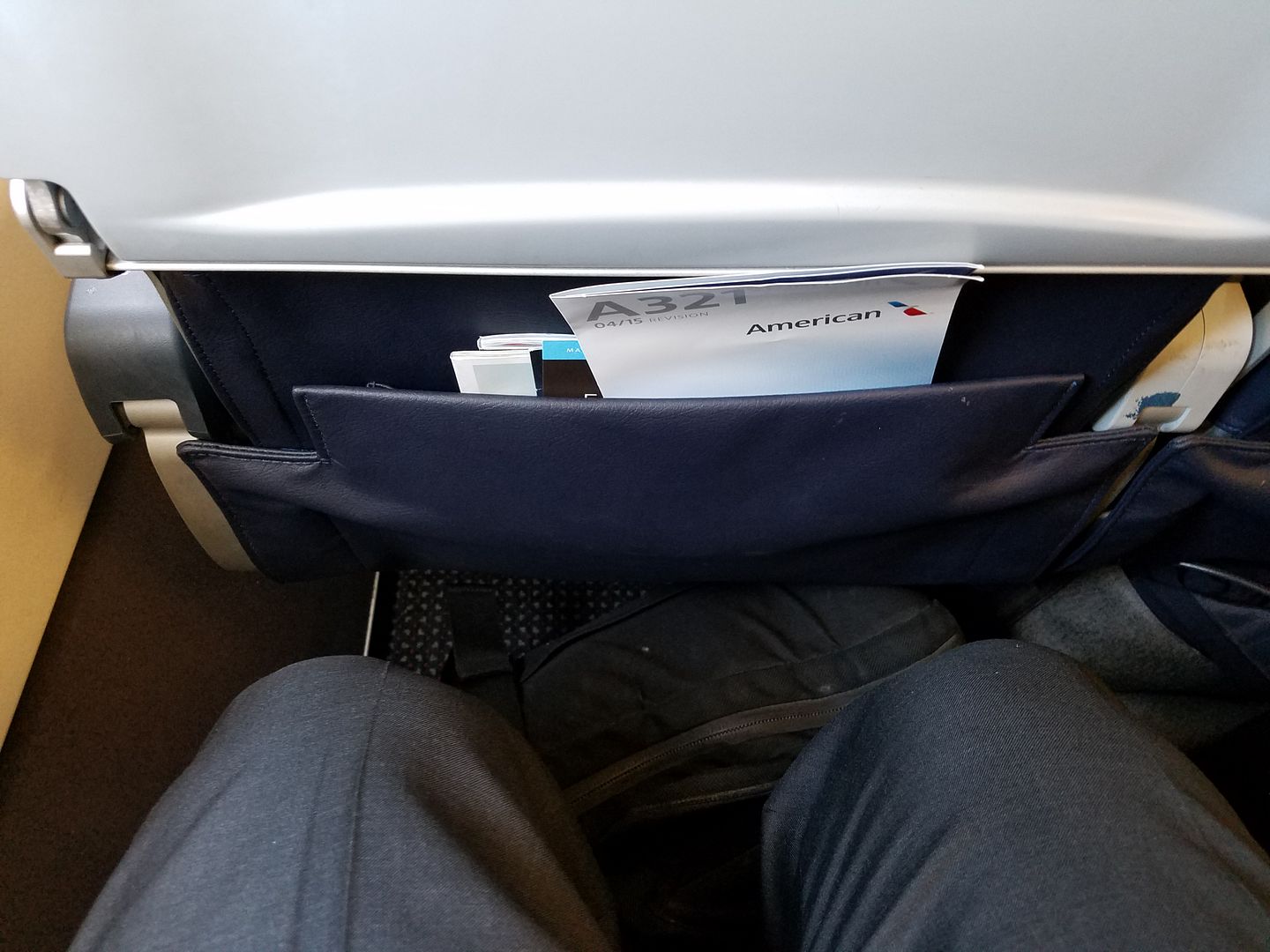 I had no seat Phoenix – Austin. The flight wasn't oversold, and seats were open, but they weren't assignable in Las Vegas. I was priority listed for a seat.
Since I had no seat assignment for the regional jet flight to Austin I couldn't be added to the upgrade list. Naturally my first stop when I landed in Phoenix was American's Admirals Club next to my arriving gate to get a seat assignment. They popped out an aisle seat towards the front of coach.
I asked them to now add me to the upgrade list but they couldn't. I was told 'once you are listed for a seat assignment you are not allowed to become listed for an upgrade.' This was confirmed by a colleague who said it did not matter that I now had a seat assignment, 'each customer only gets one wait list, that's the rule.' (I hate made up rules.)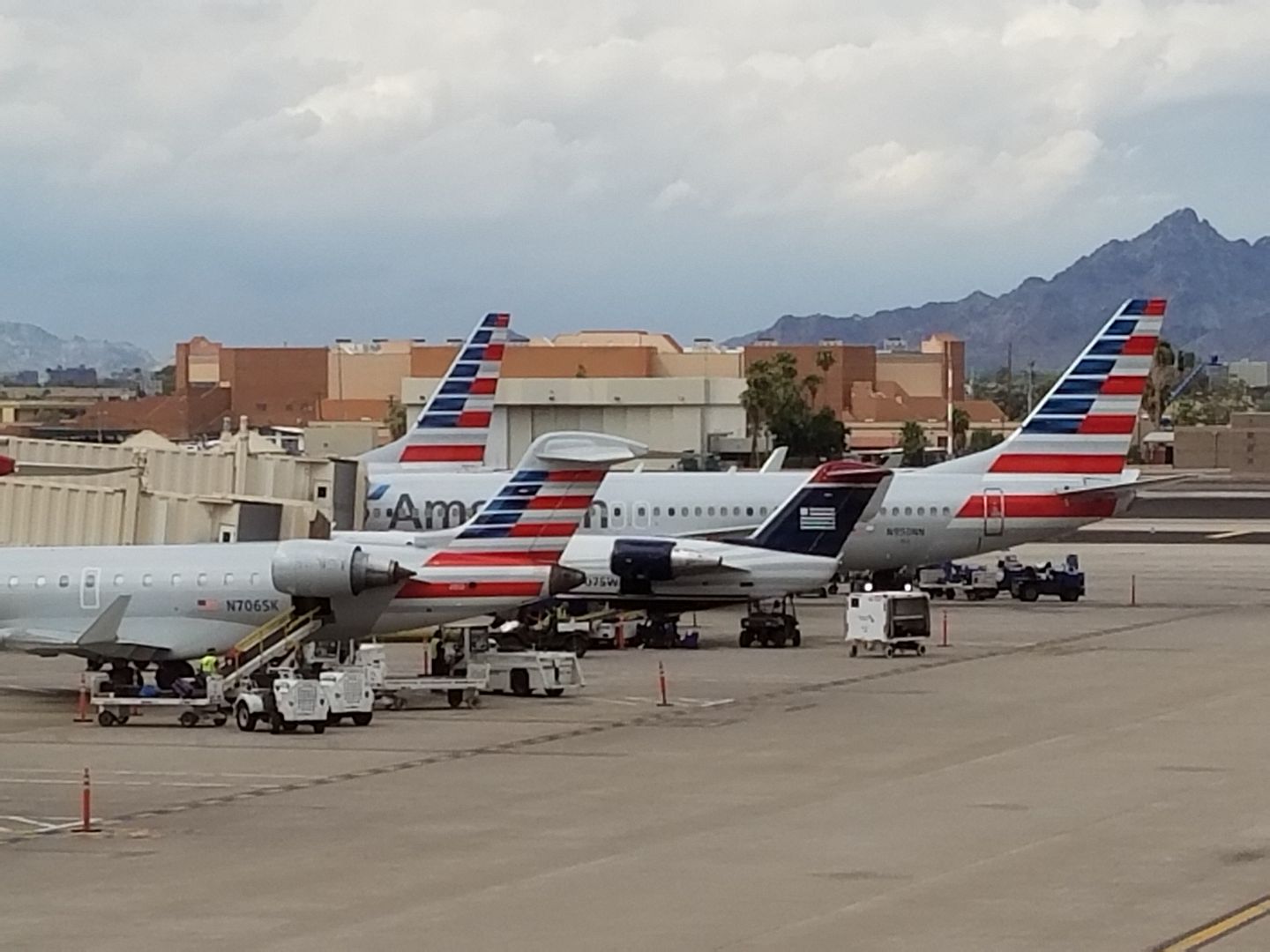 American Airlines Planes in Phoenix
Why fight it? I walked over to customer service. But they couldn't do anything for me, they said, and told me I needed to address it at the gate. While waiting at customer service an agent appeared at the gate, so I walked over to try again.
That agent couldn't figure out how to add me to the upgrade list either, and asked me to go try customer service (!). Since they sent me to her, she agreed to figure it out. I told her I needed her to 'off me' and then re-add, but she wasn't confident enough to do it, very unsure of the proper procedure, and wanted someone else who 'knew more' to confirm and take ownership. Legacy US Airways agents working in Qik can follow standard procedures but aren't great at fixing things. She walked over to customer service for help.
A few minutes later she hands me back my boarding pass and tells me it's been fixed. I didn't look at the boarding pass at first, I looked at the board at the gate and didn't see my name on the upgrade list. I said it wasn't on the app either. She said "it's taken care of" and that's when I noticed I was now seated in 4D, the last remaining first class seat.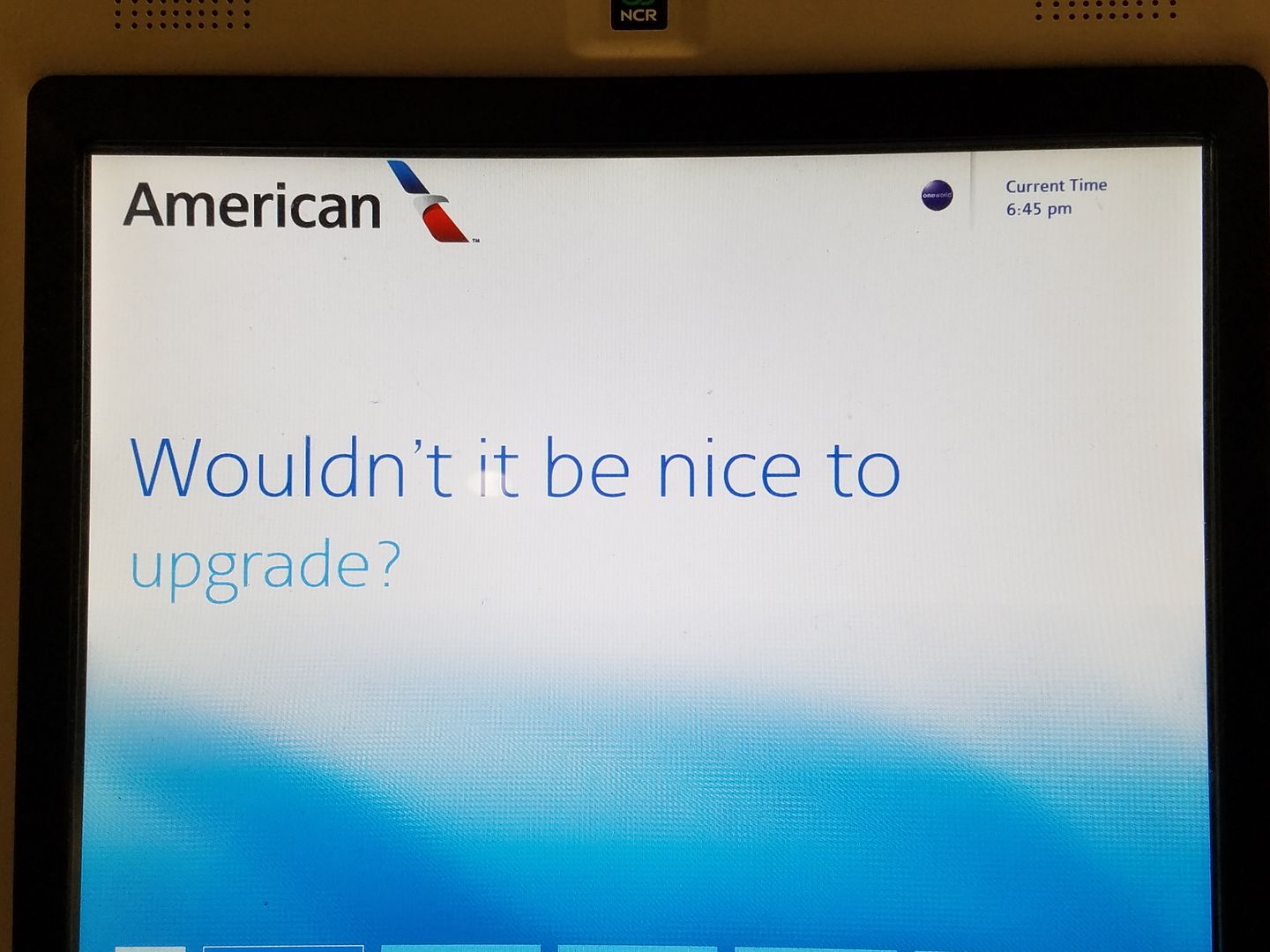 They 'solved it' by just giving me the upgrade. I didn't actually expect to clear I figured I just wanted a shot of being on the list in case there were misconnects.
During the flight I asked a flight attendant whether there were any Executive Platinum members seated in back? She said there were. That means I shouldn't have gotten the upgrade.
American still prioritizes upgrades based on status and then time added to the upgrade list. (They haven't switched over to 'total qualifying dollars over the previous 12 months' instead of time added to the list yet.)
Since I would have been the last Executive Platinum added to the list, I should have been below other Executive Platinums.
Lesson: Gate agents do process upgrade lists improperly — not all the time, but semi-regularly.
Often customers who don't get their upgrade think the gate agent is doing some sort of favor for someone they want to upgrade, but that's not usually the case (and they can get in real trouble if it is).
Instead they're usually doing something for expediency — to solve whatever issue is in front of them, to get a flight out on time, without regard for the consequences of someone that winds up not getting the upgrade as a result.
I feel pretty guilty about that upgrade, since it meant another passenger who was supposed to be upgraded sat in back. I insisted the agents solve a solvable problem and get me on the list. When they handed me a first class boarding pass I was grateful, and didn't know that I shouldn't have it. But I knew there was a chance I shouldn't.
What would you have done?