French Polynesia is one of the toughest awards to book, because service is limited. There aren't a lot of options for getting there, even if you're willing to connect. The major carrier is Air Tahiti Nui, which serves Los Angeles – Papeete. Air France also operates that route three times a week. United flies three days a week from San Francisco and has good award space in coach. Hawaiian flies Saturday service from Honolulu.
Whether or not business class awards are possible is a yes/no proposition (usually no). There's not a lot of tricks to make it happen. Although right now Air Tahiti Nui which is an American Airlines and Delta partner is making great business class award space available for two passengers between Los Angeles and Papeete, Tahiti for October through December.
American's agents shouldn't have too much difficulty finding the space for 80,000 miles each way per person. Delta agents may never have heard of Air Tahiti Nui, and may face challenges if they're trying to 'shop' the space.
Once you make it to Papeete you're going to want to 'get out of town' as soon as possible. Most people find little allure in Tahiti itself. The archetypal experiences are on Bora Bora and to a lesser extent other islands.
Bora Bora is one of the most beautiful places in the world. I spent part of my honeymoon there at Bora Bora Nui when it was still part of Starwood (and before SPG had a redemption category 7). It's now the Conrad Bora Bora.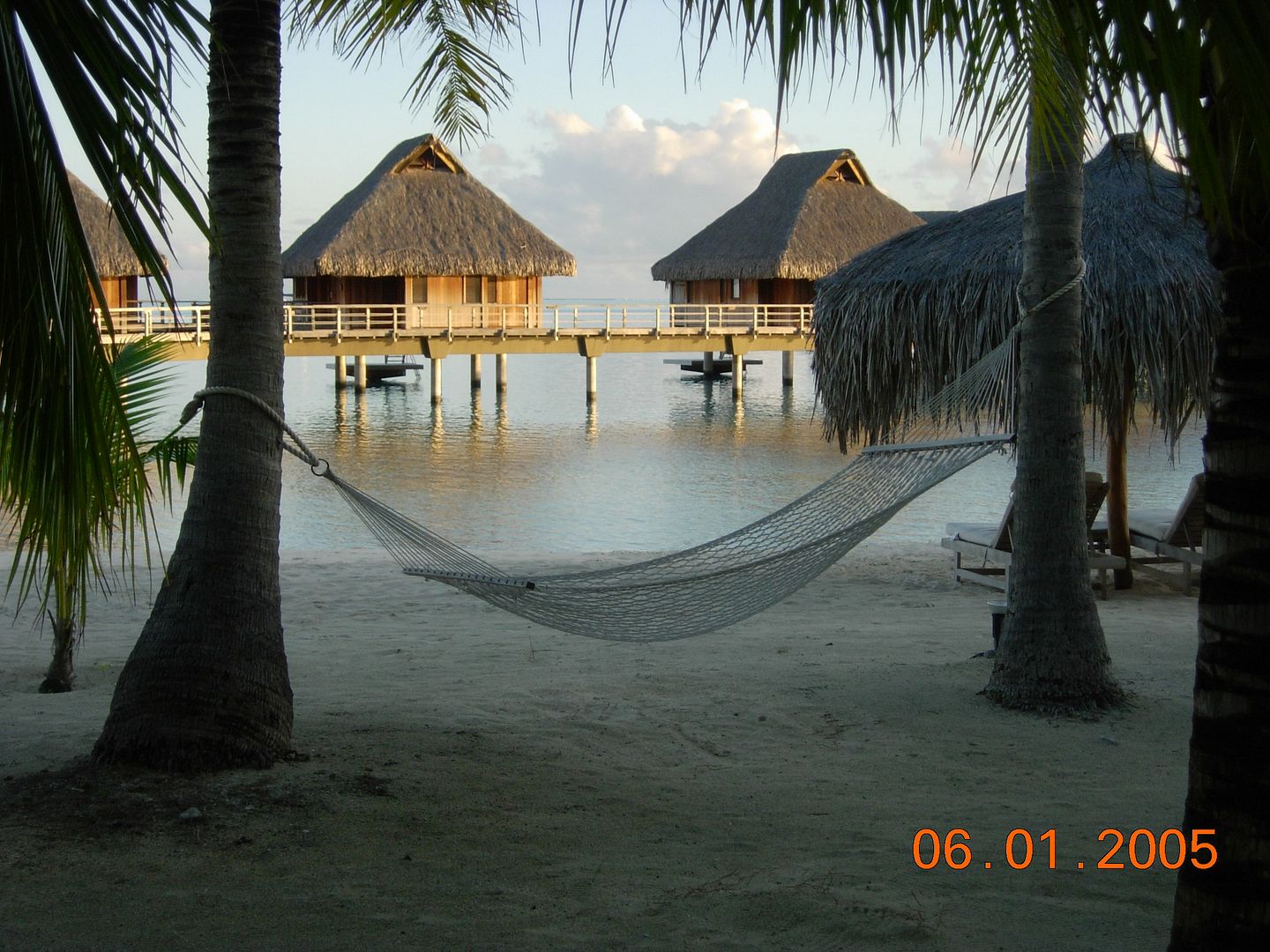 People who like to be super active aren't often happy with visiting (dubbing it "boring boring") but for relaxation and beauty it's marvelous. I think the backdrop and sand beaches are more stunning that the Maldives. Plus you aren't really trapped on property if visiting Moorea or Bora Bora. On Bora Bora, for instance, the town of Vaitape has several restaurants. Resorts on their own motu (island) offer shuttles to the mainland. You can go out to dinner to mix things up.
Until March 5 Marriott properties are a fantastic value (and even after prices go up from 60,000 to 85,000 points per night at that time).
(HT: Robb)
Update: the American Airlines award calendar may not show real-time availability, which they then re-confirm once you select a flight. My advice is to call. There's still space there, just easier to have an agent search for it. Many agents don't know the booking codes, you want the 'F' inventory bucket. I just put something on hold.