I don't write often enough for the benefit of primarily European readers.
Well, this doesn't work starting off in the U.S., you have to begin in London. But Delta has filed a £1 fare plus taxes and fuel surcharges for London to several US cities and back, I've found it so far to San Francisco, Los Angeles, Washington Dulles, Chicago, and Houston — United hubs. I did not find it for Newark, although for Newark and New York JFK I do see the lowest fare as US$68 plus taxes and fees. (I also did not find it for Cleveland or Denver.)
Here's fare basis TPRGB for roundtrip London – San Francisco.

Outbound travel must be October 18 through December 14, or December 25 through March 21.

Earliest return is the first Sunday after departure.

Must take Delta flights only.

Fuel surcharges are $194 each way.

Non-refundable, change fee is £100
The fare is widely available, here it is with a calendar for February and priced in US dollars.
Here's a sample itinerary.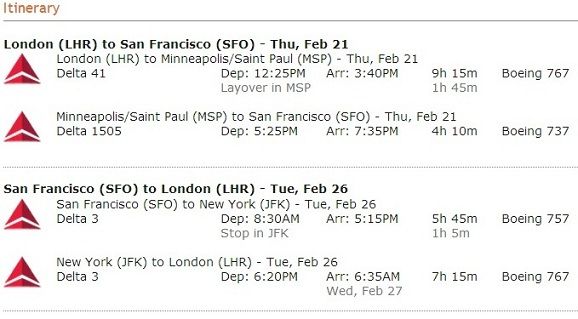 And here's how it prices.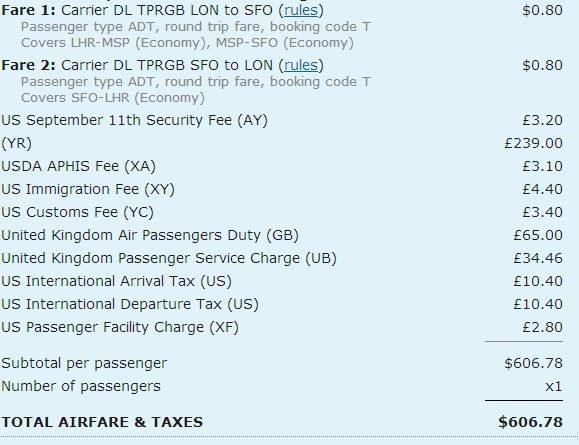 I love the 80 cents each way, the fuel surcharges are a killer, no?
This doesn't look to me like a mistake fare, it's coming up in very strategic markets, so probably a short-term fare war.
It's not upgradeable and for those folks who would try to come up with ways to eliminate fuel surcharges from the ticket while end-on-end ticketing is permitted it appears to be allowed only with certain Skyteam carriers and with Alaska Airlines.
This is about 12,000 flown miles, at a decent price. And about as good as it gets, with a wide range of dates available, for folks over in Europe. Hope someone can use it!
Update: It's a fare war, United now has similar fares into Delta hubs of Atlanta, New York JFK, Detroit, and Minneapolis (but not Memphis, Cincinnati, or Salt Lake City).