At the end of September I revealed that American will be squeezing more seats into their Airbus A321 fleet, not just their Boeing 737s as well as adding more first class seats.
Legacy American A321s (not the cross country A321Ts) get 15 more seats in the same amount of space while legacy US Airways A321s get 9 more seats.

A321neo aircraft will have 196 total seats (remember: one flight attendant per 50 passengers, one more row would have cost them more money to crew the planes).

It's 20 first class seats (5 rows, rather than the current 4), 47 Main Cabin Extra seats, and 129 regular coach seats.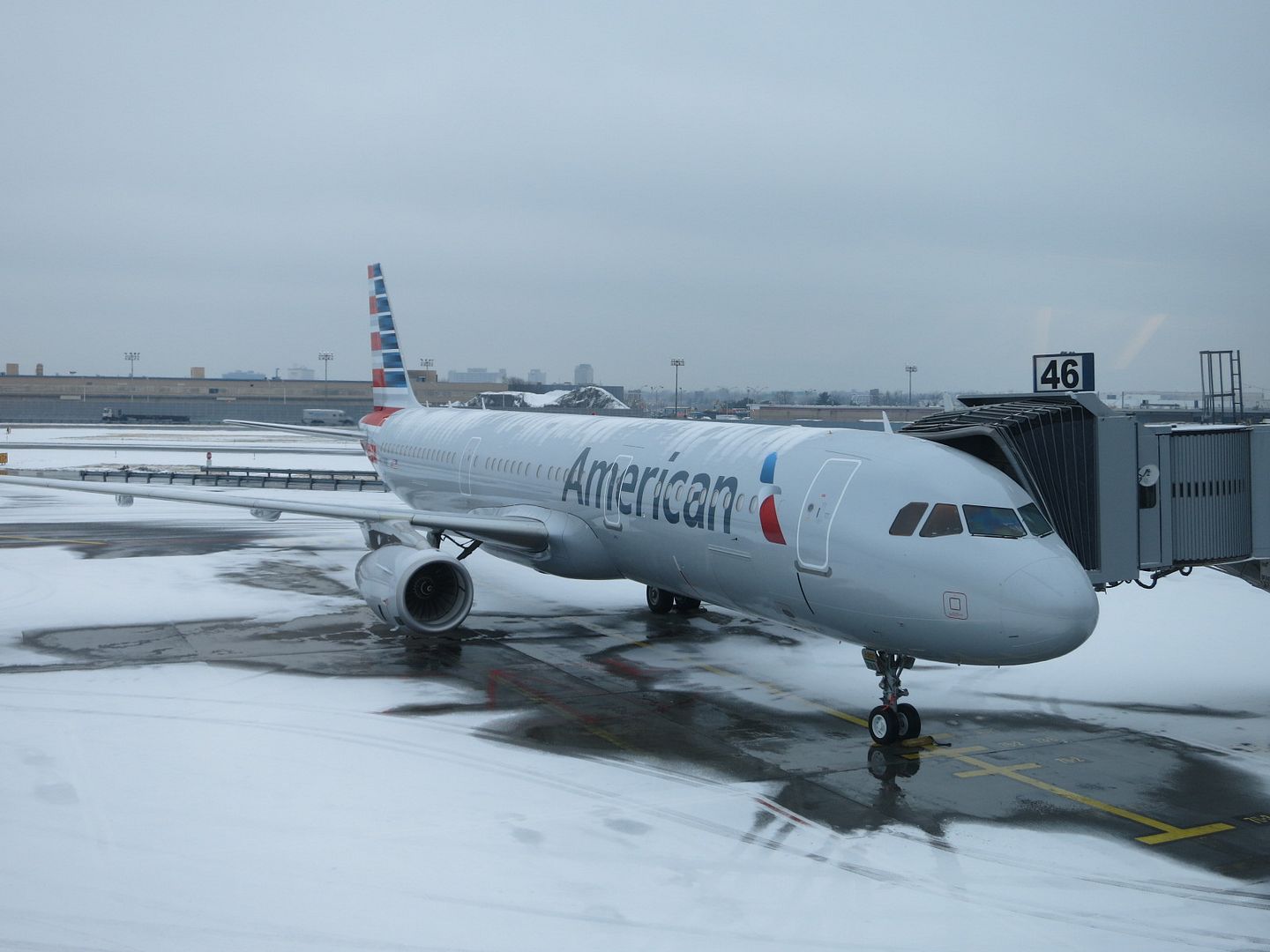 American Airlines Airbus A321
You might think that the Airbus A321 is a smaller aircraft that carries fewer passengers than a Boeing 757. However this configuration would actually cram more people into a smaller airframe than the current dense 757 American uses for Hawaii flights which has 188 seats.
They accomplish this with less distance between seats, less padding for each seat, and smaller lavatories.
The planes also get bigger overhead bins and on a separate faster track also get satellite wifi. There will be no seat back video in these planes, replacing the screens on legacy American aircraft with streaming entertainment you watch on your own device. American says most passengers already have their own devices — and while I never watch the stuff myself, customers say they don't like watching movies on their phones.

American's New Less Comfortable MiQ Domestic First Class Seat With Less Legroom
Here's the seat map for the new configuration:
Note that the arm rests in rows 8 and 17 as well as seat 27B do not move.
Flight attendants won't like the layout — more customers to serve, especially more first class customers without any extra crew. So the layout document highlights more jump seats and dedicated power for flight attendants to charge their devices.
American's defenders will say that this plane has just 4 more seats than Delta's Airbus A321s. Three years ago Delta had 195 seats (compared to American's 196 in this layout) but took away 3 seats because it was just too many and didn't leave crew enough room to work.
Indeed it was just January when American's CEO Doug Parker mocked the 195 seat Delta configuration, that they walked back, joking that it required putting crew seats on the lavatory doors.
It's worth noting that although American is going through efforts to simplify their fleet configurations, I've heard that this may not be the only A321neo configuration they wind up with in the fleet — another version with fewer seats may operate the longest domestic flights (outside of the New York JFK – Los Angeles / San Francisco markets which retain a premium configuration).