Independent lounge networks, not affiliated with an airline, can be quite nice. Take the Airspace Lounge in San Diego or any of the Centurion lounges. Most contract lounges around the world though, not so much.
In the world of 'not so much' I think Phoenix's The Club lounge is even 'less so much'.
There's one American Airlines Admirals Club on the B concourse in Phoenix, and it's on the other pier from where my flight was departing so I decided I would check out the Club contract lounge since it was a mere gates away.
The first thing about is is that access and hours are rather odd. It's a pay in lounge for $35. It's open from 8 am through 3:30 pm for Priority Pass, Lounge Club, and Diners Club cardholders. Then in the afternoon and early evening it's for British Airways. That's really strange — I don't care if it's closer to a BA gate, the Admirals Club is much nicer.
You take the elevator or stairs up a level to reach the lounge.
Immediately I was disappointed.
There were almost no power outlets in the lounge, and those that existed weren't easily accessible.
Perhaps this is the strangest thing about the lounge: it looks like something out of the 1980s and yet it opened in 2014.
Furnishings reminded me of the old Cathay Pacific lounge in Manila.

What Cathay Pacific's Manila lounge used to look like
Or perhaps the Royal Silk lounge in Chiang Rai, Thailand

Thai Airways Business Class Lounge, Chiang Rai
There's just something about blue lounge chairs. Like in the Malaysia Airlines Kuala Lumpur domestic lounge.
But at least those had bathrooms. The Club at PHX doesn't have its own bathrooms, you leave the lounge and use the bathrooms that are shared with the offices on the floor.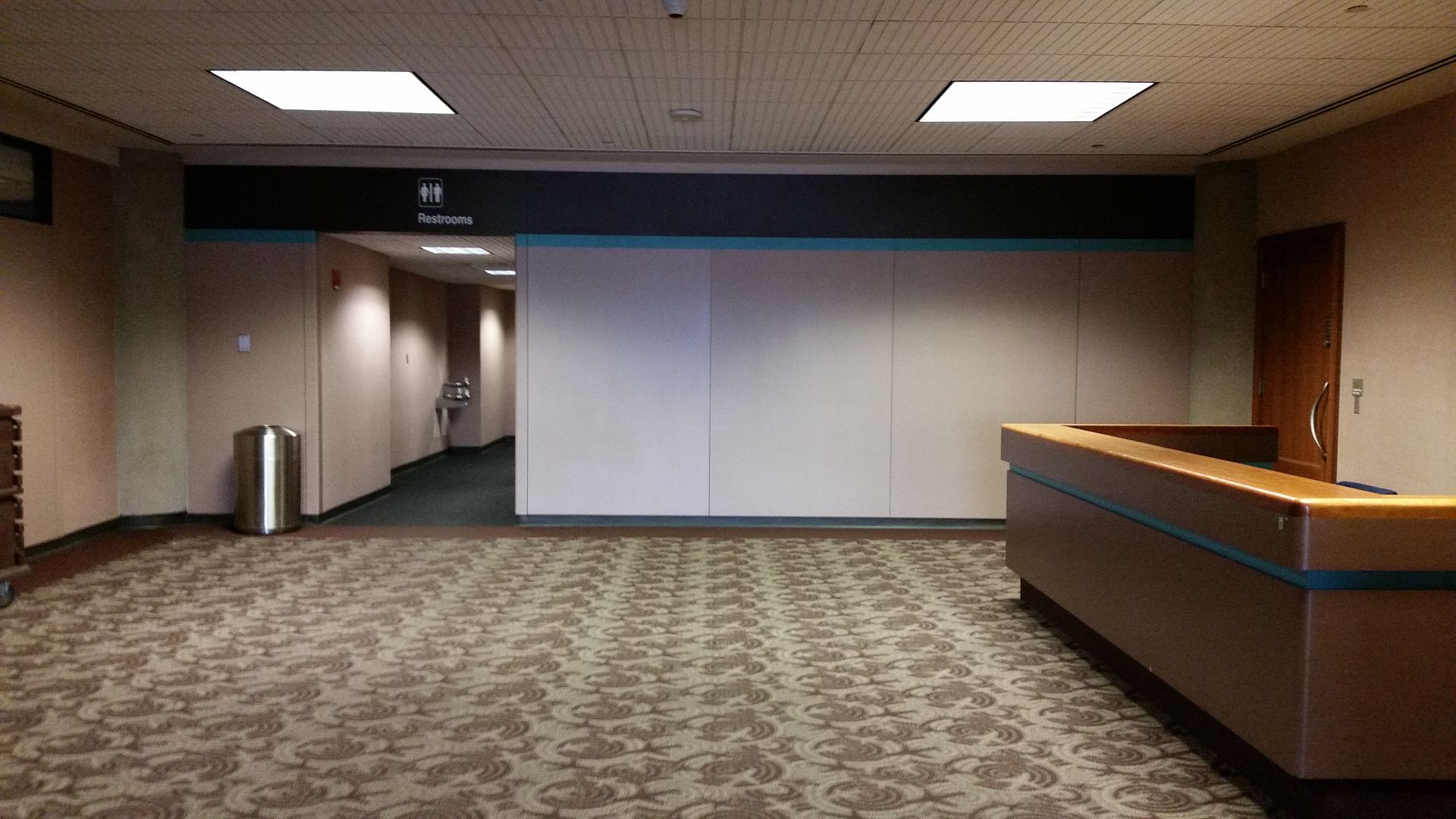 There is booze though.
And potato chips.
And mini-muffins.
And wifi… sort of. They tell you to use the airport's ad-support wifi. Gee, thanks.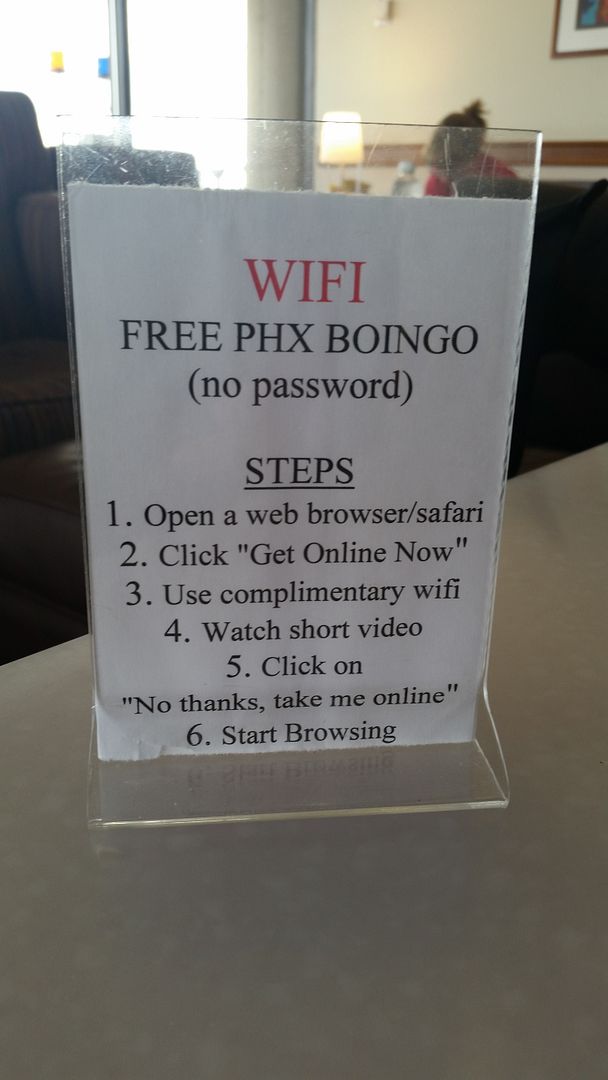 There is one single saving grace to the lounge: free bottles of water. It's worth stopping in if you are departing from a nearby gate just for that. Grab your pre-flight water and then board (just try not to spend time in the lounge).
However the lounge does not provide its own bathrooms, its own wifi, easy access to power outlets, or much furniture that isn't blue. I left and went back to the other end of the concourse for the Admirals Club which was far less depressing.