I receive compensation for content and many links on this blog. Citibank is an advertising partner of this site, as is American Express, Chase, Barclays and Capital One. Any opinions expressed in this post are my own, and have not been reviewed, approved, or endorsed by my advertising partners. I do not write about all credit cards that are available -- instead focusing on miles, points, and cash back (and currencies that can be converted into the same). Terms apply to the offers and benefits listed on this page.
---
Hilton has long been the best program for breakfast, offering breakfast even at mid-tier Gold and including weekend stays, resorts, and across most brands.
Over time the gap in breakfast benefits has narrowed or closed.

Park Hyatt Vendome Room Service Breakfast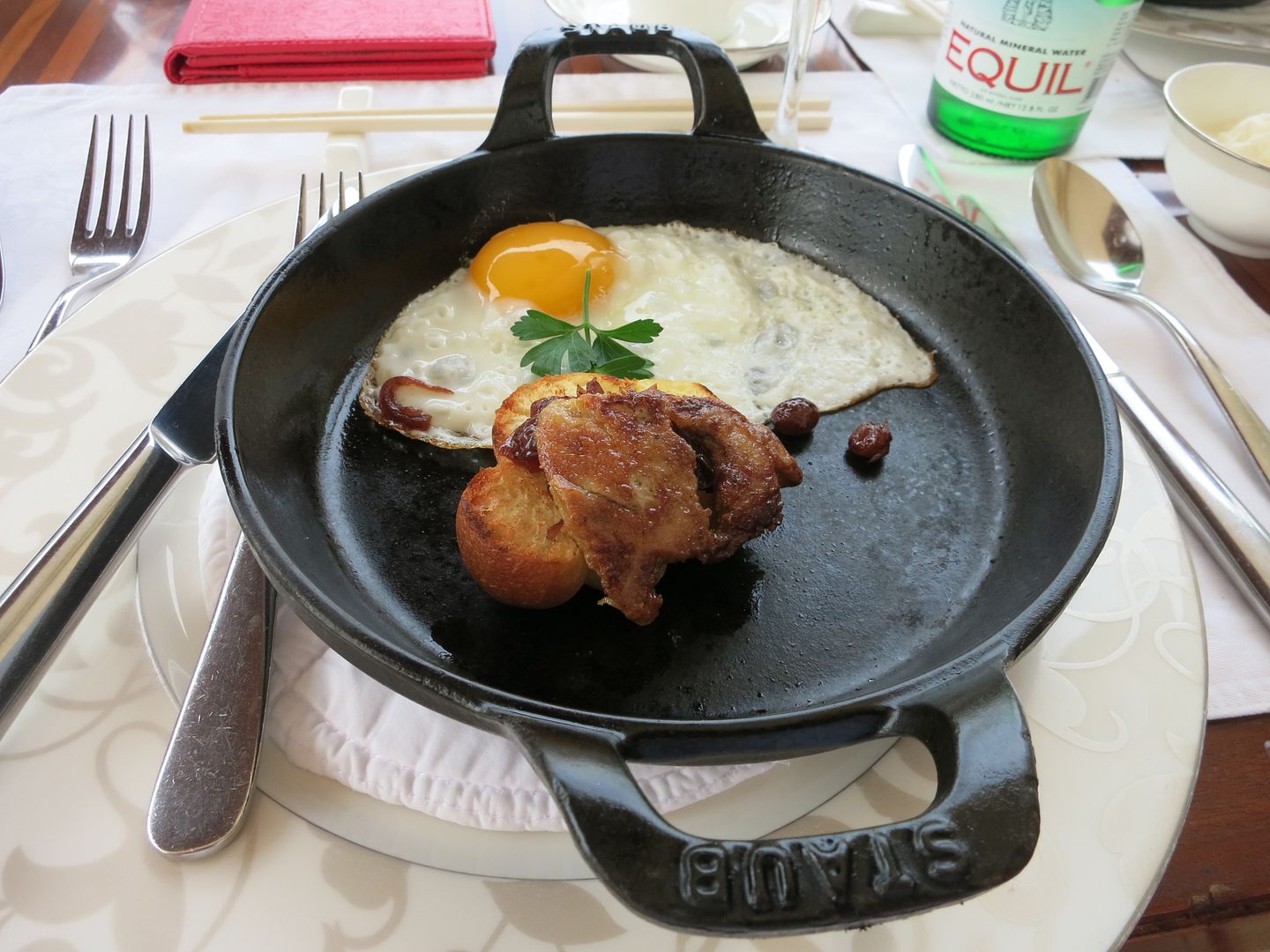 Seared Foie Gras with Eggs at the St. Regis Bali
Currently Marriott Rewards has the weakest breakfast benefit, excluding:
Ritz-Carlton properties

Resorts

Courtyard properties
Just as Marriott excluded Ritz-Carlton hotels, Hilton excuded Waldorf=Astoria properties. Those hotels were allowed to offer breakfast but weren't required to, largely because a handful objected. However Hilton has overcome those objections and elite breakfast benefits will no longer exclude Waldorf properties.
Hilton shares,
Starting January 1, all Waldorf Astoria properties will offer complimentary continental breakfast or an equivalent Food & Beverage credit for all Gold and Diamond members (and one guest) as part of a MyWay benefit option. This was in direct response to our members' feedback, so we're excited to offer this benefit at all our luxury properties.
I get my Hilton Honors Gold status from the Platinum Card by American Express. That card also gives me Starwood Gold which matches to Marriott Gold.
Being able to enjoy breakfast as a benefit on the nicest stays, where I want to use my points, whether on the weekend, at a resort, or a top notch hotel is a great offering.
---
CitiBusiness® / AAdvantage® Platinum Select® Mastercard®
Earn 65,000 AAdvantage miles.