Yesterday Hyatt confirmed that new premium suite award nights and upgrades become available November 1 at the same time they're making changes to cash and points awards.
Hyatt has been the best hotel loyalty program for suite upgrades and awards for many years. Their full service properties skew higher end, so they have many hotels with great suites, and their:
Upgrade benefits are the best in the industry. They are the only major program that lets top tier elites confirm upgrades to suites at time of booking when any standard suite is available, rather than waiting until check-in. In addition standard suites that are available at check-in are in the upgrade pool for Globalists too.

Neither Hilton nor IHG Rewards Club offer upgrades to suites in the terms of their programs. Marriott offers upgrades to available standard suites at check-in only.

Award nights and points upgrades for suites are also best, allowing members to spend about 60% more points for a standard suite than a regular room or a modest number of points to confirm a suite on a paid rate.

IHG doesn't offer suite redemption benefits at all. Hilton charges for suites based on the price of the suite, with points prices effectively paying in cash.
Redeeming a free night in a premium suite is twice the number of points as a standard room. Upgrading a qualifying paid reservation to a premium suite is 50% more points than upgrading to a standard suite. No other program currently offers anything like this.
This change allows members to spend additional points to confirm a premium suite rather than a standard suite. Premium suites are for redemption only, not Globalist confirmed upgrades or space available upgrades at check-in.
When yesterday's announcement was made several questions were unanswered. At this point a new premium suite redemption feature seems like a real positive, however ultimately just how valuable it is will vary hotel-by-hotel

Park Hyatt Chennai
What are Premium Suites?
Premium suites are one category above standard suites. However they specifically exclude named suites as determined by each hotel.
According to Hyatt's terms and conditions "Specialty, Premier, Presidential or Diplomatic Suite or similar suite categories" are not considered premium suites and are not available under this benefit.
Do All Hotels Have to Offer Upgrades to Premium Suites?
Hotels that consider themselves to have premium suites participate — except that properties that are exempt from the existing suite upgrade program are also exempt from the premium suite upgrade program. That disappoints me.
I understand, for instance, that the Park Hyatt Sydney isn't considered to offer any standard suites (although the Opera View Deluxe King seems like what many hotels consider a standard suite to me, this property doesn't consider it a suite so you can't redeem points or confirm an upgrade for it). However I was hoping that the hotel's entry level suites like a Cove Suite would be considered a premium suite.

Park Hyatt Sydney Opera Deluxe Room is akin to a Junior Suite
Similarly all of the rooms at the Park Hyatt Hadahaa Maldives are suites by some definition, I had hoped that a one category upgrade (land villa with pool) might be considered a premium suite. No dice.
Specifically the following hotels are exempt:
Park Hyatt Maldives Hadahaa

Park Hyatt Sydney

Andaz Tokyo Toranomon Hills

Hyatt Regency Kyoto

Hyatt Regency Wichita

Hyatt Paris Madeleine

Hyatt Herald Square New York

Hyatt Key West Resort and Spa

Hyatt City of Dreams Manila

Hyatt Centric South Beach Miami

Spirit Ridge at NK'MIP Resort

Hyatt Rosemont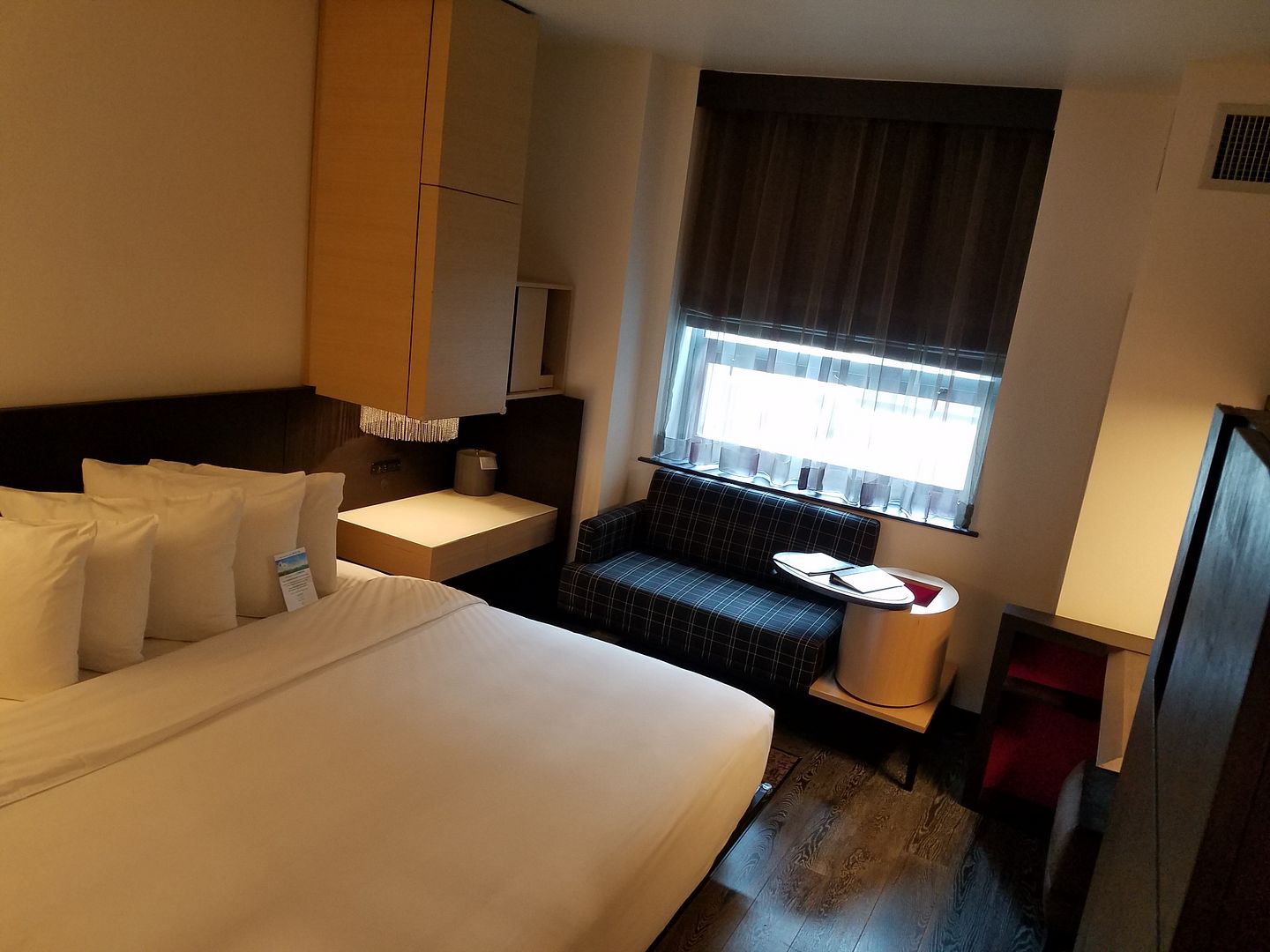 Hyatt Herald Square Rooms 164 – 180 square feet
In addition Hyatt Place properties, MGM M life properties, and Ziva and Zilara resorts are excluded.
Are there Capacity Controls on Premium Suites?
Standard suites are available for confirmed upgrade and points redemptions whenever a room defined by the hotel as a standard suite is available for sale. Some agents and even some hotels have been confused on this point in the past, but it's how the program works.
The premium suite award and upgrade program will not work the same way. According to Hyatt ""Premium Suites awards may have limited inventory and is subject to availability. A limited number of rooms may be allocated for these awards, and availability may vary by hotel and resort."

Park Hyatt Tokyo
How This Will Work in Practice
Premium suites are going to vary a great deal from property to property. Some hotels have several different room categories, and others have very few. Some properties also play games with their room categories.
The Andaz Wall Street used to offer a true suite as its standard suite. They changed the name of their junior suite (XL King room) to Andaz Suite, and then began assigning that to members redeeming for a suite or using top tier elite confirmed upgrades. Presumably one category up — a premium suite — will be what the hotel used to call a standard suite.

Andaz Wall Street XL King Becomes a 'Standard Suite'
The Andaz Maui used to have a basic two room suite as its standard suite, but carved out a separate category with a handful of ground floor rooms without view or much light as its standard suite. Perhaps we'll be able to get back access to the rooms we used to have there spending more rooms for a premium suite. Unfortunately premium suites can be capacity controlled by the property.
On the other hand there are hotels with amazing standard suites today. If we can access suites that are even more special that's going to be an incredible benefit. Over time some of those though may redefine standard suites down, and make the old standard suites the new premium suites.
Ultimately we're going to have to wait and see what hotels do — both at launch November 1, and in the future. I asked Hyatt for examples of specific suites at some of their properties that would be available using this benefit but they haven't yet shared that information.