The Metropolitan Washington Airports Authority is the government agency which manages Washington National and Dulles airports and has a role in construction of the metro Silver line to the airport and the Dulles Toll Road.
It has one of the worst records of incompetence and corruption among airport authorities in the country, though probably not in the league of the Port Authority of New York New Jersey or the banana republic-style cronyism of Atlanta's airport.
Contracts go to friends, the Office of Audit doesn't do formal audits and jobs go to unqualified friends and relatives. Much of this has gone on under current leadership.

Washington Dulles Airport
The airport authority has resisted making the new contract for its CEO public, arguing that they're not funded with public dollars but by fees earned from running the airport. Of course the government gave them the airport, board members are appointed by government, and they receive substantial government funding for capital projects, and much of their operating revenue comes from ticket taxes.
They have finally relented and released the contract. Here's the employment agreement.
Base salary of $474,000 plus bonuses of up to $232,000

His base salary is up $25,000 and bonus potential rises from 20% of salary to 30%

He gets a $90,000 retention bonus

Airport authority employees normally get 26 days of paid vacation, which would make most Americans jealous. He gets 39 days which is one day shy of 8 weeks. And he didn't even need to move to Europe.

Annual retention bonus

$5,000 executive physical

Company car and cellphone, plus grossing up his pay to cover tax liability for the car

Rather than having to perform well to receive this compensation, he just has to avoid gross negligence and willful misconduct.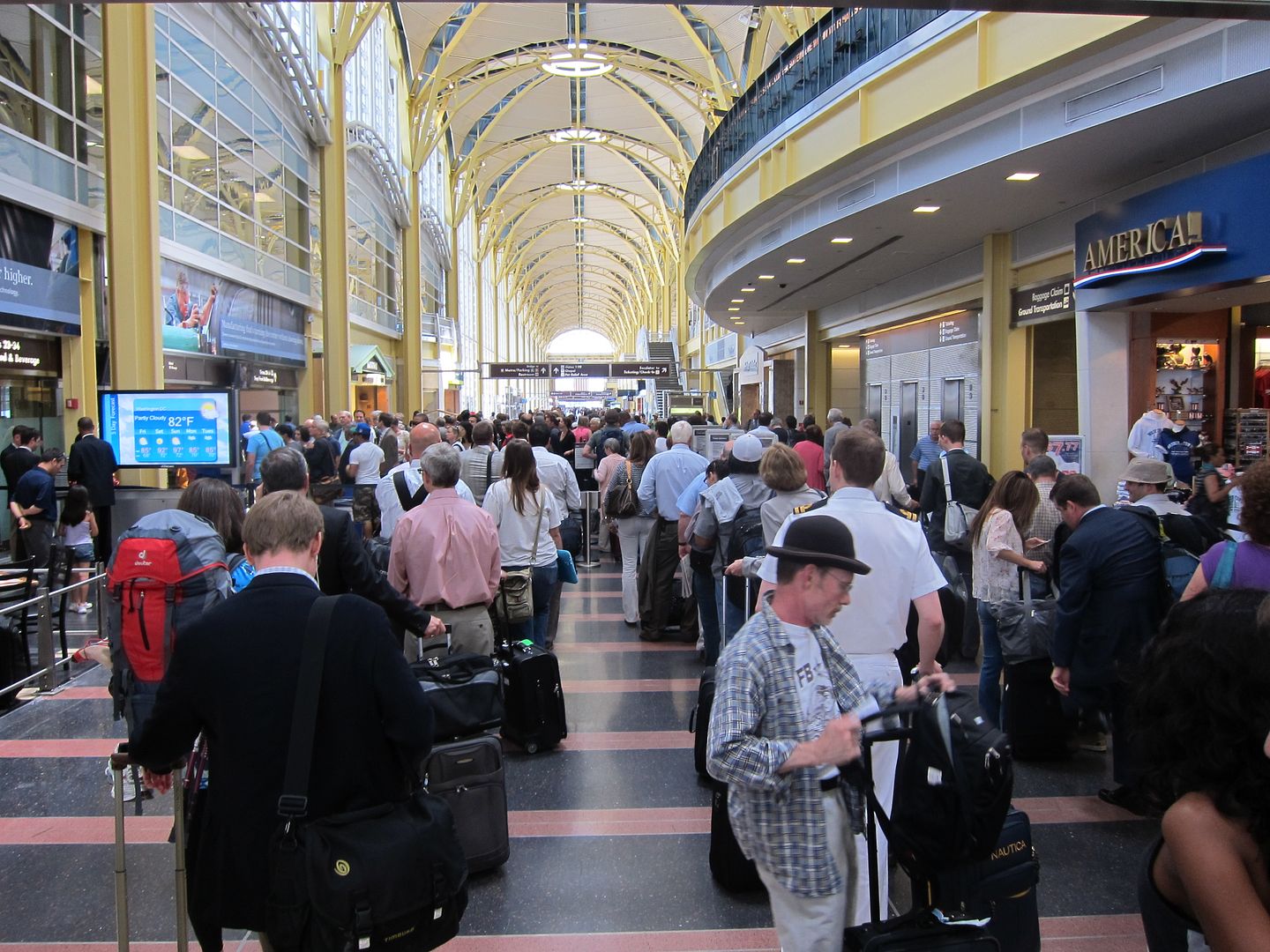 Washington National Airport
Only Dallas Fort-Worth airport's CEO has a higher base salary, and "Huntley Lawrence, the head of New York's John F. Kennedy International Airport, the nation's fifth busiest, and also manages LaGuardia, Newark Liberty International, Stewart International and Teterboro airports, makes $265,772 a year."
By the way there are at least 19 other MWAA employees making over $200,000 per year. (.pdf)

Mobile Lounges Still Carry Passengers at Washington Dulles
A key reason United has considered killing its Washington Dulles hub in the past is that airport costs are too high. Costs have fallen but plans are to keep United's gates a dump.
The airport train drops many United passengers off nowhere near their gates, having built the train to take people to where they've planned to build a new concourse for decades but haven't ever done so — and not stopping where the concourse has remained for years. National airport has perhaps the worst gate in the entire coutnry. Clearly they're getting value from money out of current leadership.