I track changes to the terms and conditions in several programs, since we don't always get word of changes directly. I wish that all programs — airlines, hotels, credit cards, etc. — would send out clear-language messages to members whenever terms change.
IHG Rewards Club says that members should keep checking the terms and conditions page and re-read it whenever there's a new update date at the bottom of the page. It's long and dense and they don't tell you what's changed.
That's why I love change detection. And I note two changes already to the 'World of Hyatt' program.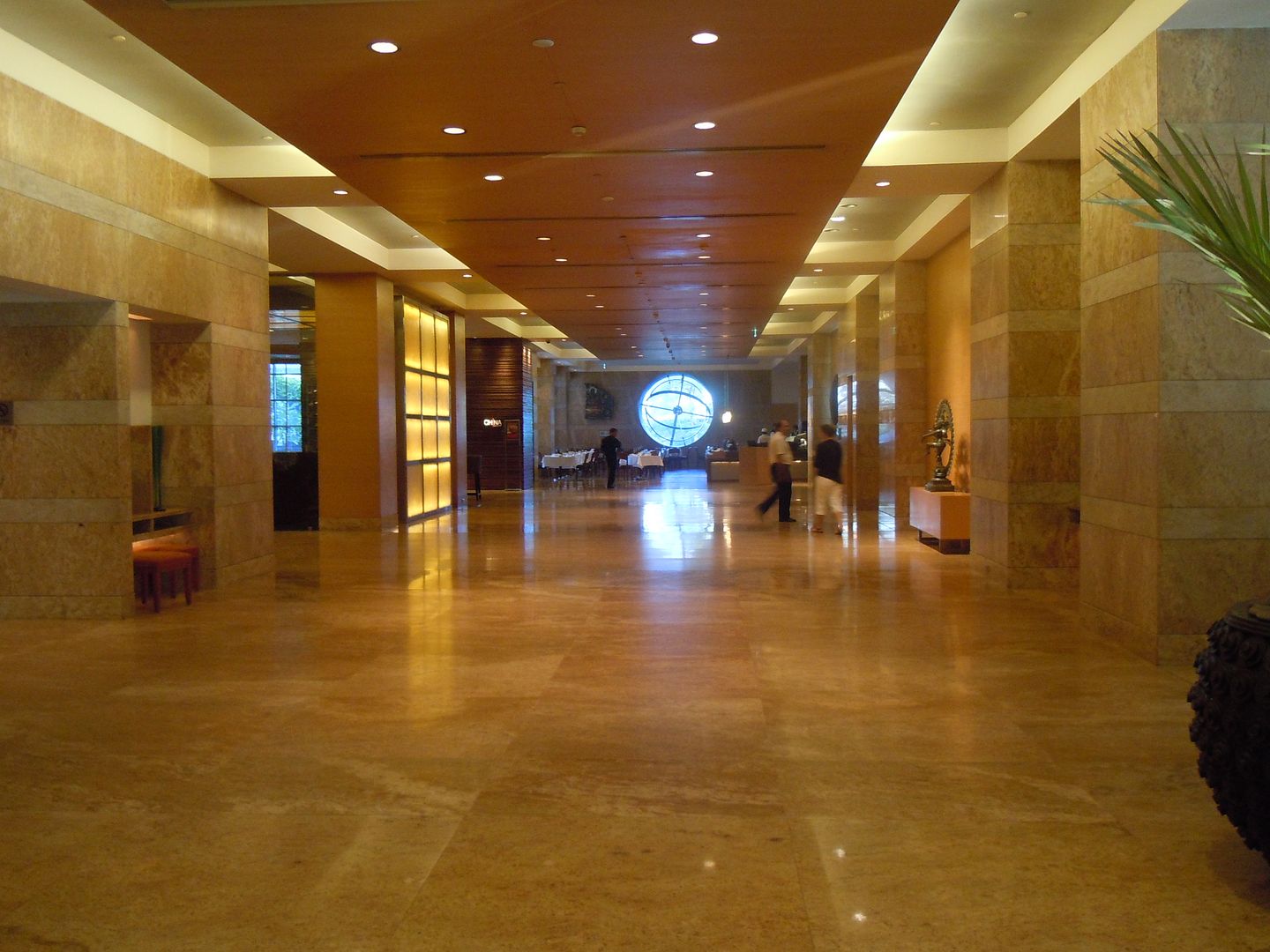 Grand Hyatt Mumbai
Changes to Lifetime Elite Status
Hyatt has changed the rules for lifetime top tier elite status. Previously it took 10 years in the program and earning 1 million base points (generally, spending $200,000). They've eliminated the 10 year requirement, and laid out explicitly the benefits that come from earning lifetime top tier status.
VI. Lifetime Globalist Status

(a) Requirements To Earn Lifetime Globalist Status

1. Hyatt Gold Passport Lifetime Diamond Members . Members in good standing of the Hyatt Gold Passport program who have Lifetime Diamond" status will receive Lifetime Globalist status in the Program as of the Effective Date of these Terms.

2. One Million Base Points . Members in good standing who earn at least one million (1,000,000) Base Points over the course of their Program membership will receive Globalist status for the remainder of that Member's natural life or until the Program is terminated (or the Member's membership is terminated) in accordance with these Terms, whichever occurs first. A Member's lifetime point earning will carry over from the Hyatt Gold Passport program to the World of Hyatt Program, as long as the Member's account remains active. Points that a Member earned under the Hyatt Gold Passport program by paying for eligible room rates, eligible incidental charges, or eligible non-stay charges will be considered Base Points for the purpose of calculating progress toward Lifetime Globalist status. Points earned or received by any other means under the Hyatt Gold Passport program (including any points awarded through point bonuses given to members with elite status, points provided to a member by Hyatt customer service, points earned through the Hyatt Credit Card or by holding qualifying meetings or events, points that were purchased or received by transfer or gift, and points earned through a promotional offer) will not be considered Base Points. Please allow approximately seven (7) business days from the checkout date of the stay or the completion of the transaction through which you surpass the one-million-Base Point threshold for Lifetime Globalist status to be applied to your membership. (b) Benefits .

Members with Lifetime Globalist status (each a Lifetime Globalist ") will receive all of the benefits of Globalist status, as set forth in the Globalist Status" section above, except as expressly modified here: Pursuant to these Terms, certain awards and benefits are provided to Members only upon the Member earning a minimum number Base Points or completing a minimum number of Tier-Qualifying Nights during a Calendar Year.

Lifetime Globalists will receive the following awards and benefits described in this Appendix C without the need to satisfy a minimum annual Base Point earning or Tier-Qualifying Night threshold:

(i) Four (4) Complimentary Suite Upgrade Awards annually;
(ii) One (1) Category 1-7 Free Night Award annually; and
(iii) Access to a dedicated My Hyatt Concierge agent.

A Lifetime Globalist will receive his or her four (4) Complimentary Suite Upgrade Awards and one (1) Category 1-7 Free Night Award each year on or around March 1st (or whenever Hyatt processes elite membership status renewals and changes for the preceding year). (In the Calendar Year when a Member satisfies the one million Base Point requirement and becomes new Lifetime Globalist, that Member will instead receive his or her four (4) Complimentary Suite Upgrade Awards and one (1) Category 1-7 Free Night Award at the time (s)he becomes Lifetime Globalist.)

If a Lifetime Globalist completes sixty (60) Tier-Qualifying Nights or earns one hundred thousand (100,000) Base Points in a Calendar Year, (s)he will earn a second Category 1-7 Free Night Award and a second set of four (4) Complimentary Suite Upgrade Awards for that year.

(c) Changes & Transition . Hyatt retains the right to modify or terminate the Program as described elsewhere in these Terms and nothing in this section restricts or limits Hyatt's ability to exercise those rights. Without limiting those rights, in the event that Hyatt modifies the Program or transitions to a successor loyalty program in such a way that the Globalist tier is eliminated, Hyatt may (in its sole discretion) elect to transfer Lifetime Globalists into a comparable elite tier in the modified Program or successor loyalty program.

Diamond Room Service Breakfast, Andaz 5th Avenue
They've made lifetime status a little easier, and clarified that lifetime top elites don't just receive 'comped' Globalist status they receive the benefits that accrue at 60 nights. Both of those are positive for members, though lifetime status remains very tough to earn.
Something I hadn't realized, but makes sense, they've also clarified that a Lifetime Globalist who also qualifies on nights or base points for Globalist status will receive (2) category 1-7 free nights and (8) confirmed suite upgrades. That's awesome.
Changes to Account Expiration
Hyatt has tweaked their rules for expiring points and accounts.
Starting July 1, 2017, if a Member's account is inactive for twenty-four (24) consecutive months, all points in that Member's account will be forfeited at that time, but the Member's account will remain open (with the ability to earn new points thereafter) unless the Member's account is otherwise terminated in accordance with these Terms. Under no circumstances will forfeited points be reinstated

View from the Hyatt Regency Austin
Currently, Hyatt's rules are that after 24 months of inactivity you'll lose accumulated points and have your account closed. Starting July 1, you'll still lose your accumulated points after 24 months of inactivity but your account will remain open and eligible to earn more points.
This is significant for two reasons,
It's possible to have no earning or redemption and still have elite status, for instance you could have matched status from an MGM M life Rewards account. So you won't lose your status.
While an account may be dormant for awhile, it could have earned tons of points in the past. Keeping your account means keeping your progress towards lifetime status.
Reasonable Positive Changes
Both of these are reasonable, both things members of the program should know, and both things I watch and share which programs don't do themselves often enough.