I receive compensation for content and many links on this blog. Citibank is an advertising partner of this site, as is American Express, Chase, Barclays and Capital One. Any opinions expressed in this post are my own, and have not been reviewed, approved, or endorsed by my advertising partners. I do not write about all credit cards that are available -- instead focusing on miles, points, and cash back (and currencies that can be converted into the same). Terms apply to the offers and benefits listed on this page.
---
Hyatt is letting folks know that the signup bonus for the Hyatt Credit Card will be changing on June 29, 2017. Get in while you can.
Currently the offer is 2 free nights valid at any participating Hyatt property in the world after $2000 spend within your first 3 months of cardmembership. They also give you 5000 points after adding an authorized user and having them make their first purchase within that same time period.
The $75 annual fee card also comes with an annual free night certificate valid for stays up to a category 4 property, and Discoverist status (which gets you 2 p.m. late checkout).
According to Hyatt the new offer will be 40,000 points after $2000 spend within your first 3 months of cardmembership.
With 2 nights valid at any Hyatt property you can use them at the Park Hyatt New York, the Park Hyatt Maldives or anywhere else you wish.

Park Hyatt Hadahaa, Maldives
I have and keep the card, the annual free night up to category 4 is more than worth the card's $75 annual fee. But the reason to *get* the card is the signup bonus and because Chase doesn't limit approvals to folks with fewer than 5 new card accounts in the last 24 months ('5/24').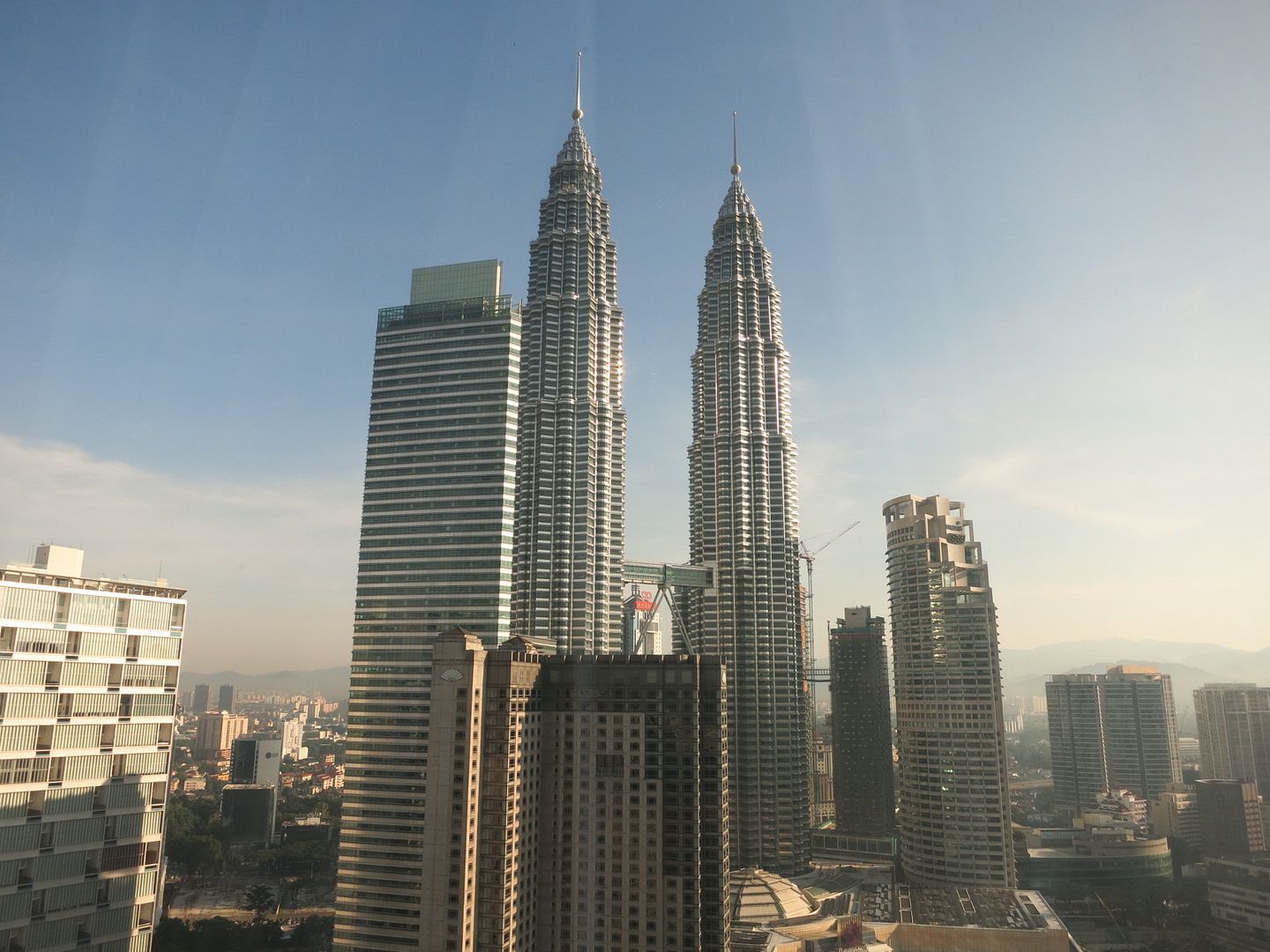 View of the Petronas Towers from My Room at the Grand Hyatt Kuala Lumpur
There is no question that you can maximize 2 free nights more than you can 40,000 points. Two people get the card and earn the signup bonus and can together earn 4 nights together at the Park Hyatt Maldives.

Park Hyatt Hadahaa, Maldives
However there are reasons to prefer points.
You have to redeem free nights within a year but as long as you don't let your account go dormant you can redeem points any time.
Points are more divisible. Use 40,000 for up to 8 free (category 1) nights rather than limiting you to 2 nights.
Points can be used for cash and points awards which count towarda status.
Points can be used towards suite awards, and points (but not free night redemptions) can be upgraded with top.tier elite suite upgrade awards.
Points reservations can officially be gifted, while free night awards people usually add someone else's name to the reservation and say that person is checking in first.
Points can be transferred to someone else for free.
40,000 points can be used at the highest end for 2 category 5 hotel nights, versus today using 2 uncapped free nights at places like the Park Hyatt Sydney, Paris, or Tokyo.

Andaz Papagayo Costa Rica, Currently 15,000 Points Per Night (or 24,000 for a Suite)
I suspect that this isn't really a 'cut' from a budgetary perspective. In fact it is likely roughly cost neutral. Free nights aren't always used for category 7 nights and sometimes expire so are likely booked at far less than the cost of 60,000 points.
This is likely a move to 'try something else' is card signups aren't meeting goals (perhaps another reason that 5/24 limits haven't been imposed on this product).
---
CitiBusiness® / AAdvantage® Platinum Select® Mastercard®
Earn 65,000 AAdvantage miles.