In the two years I've lived in Austin I've developed some real favorite foods — Lamberts for barbecue in a sit-down restaurant, Home Slice for Pizza, Clark's Oyster Bar, Peached Tortilla, Chi'lantro for kimchee fries and bulgogi tacos.
On the whole the biggest thing I've given up compared to DC is Asian food. Though plenty of people have their favorites, I don't find the Thai or Vietnamese up to par (though there are places I'll go to in a pinch). But there's one Asian cuisine where Austin beats DC, and that's sushi (though Takumi in Falls Church is recommendable).
And the best of the bunch is brand new. If you're in Austin, and you like sushi — and can afford it — you must go to Kyōten Sushiko.
This is a former food truck (yes, a sushi food truck) that's now a brick and mortar restaurant. They do a walk-in business at lunch. At dinner they do omakase, two seatings per night (5:30pm and 8:00pm) with 8 stools maximum around a sushi bar. It's you and the chef and one waiter for a couple of hours. And I don't think I've ever experienced anything quite like it.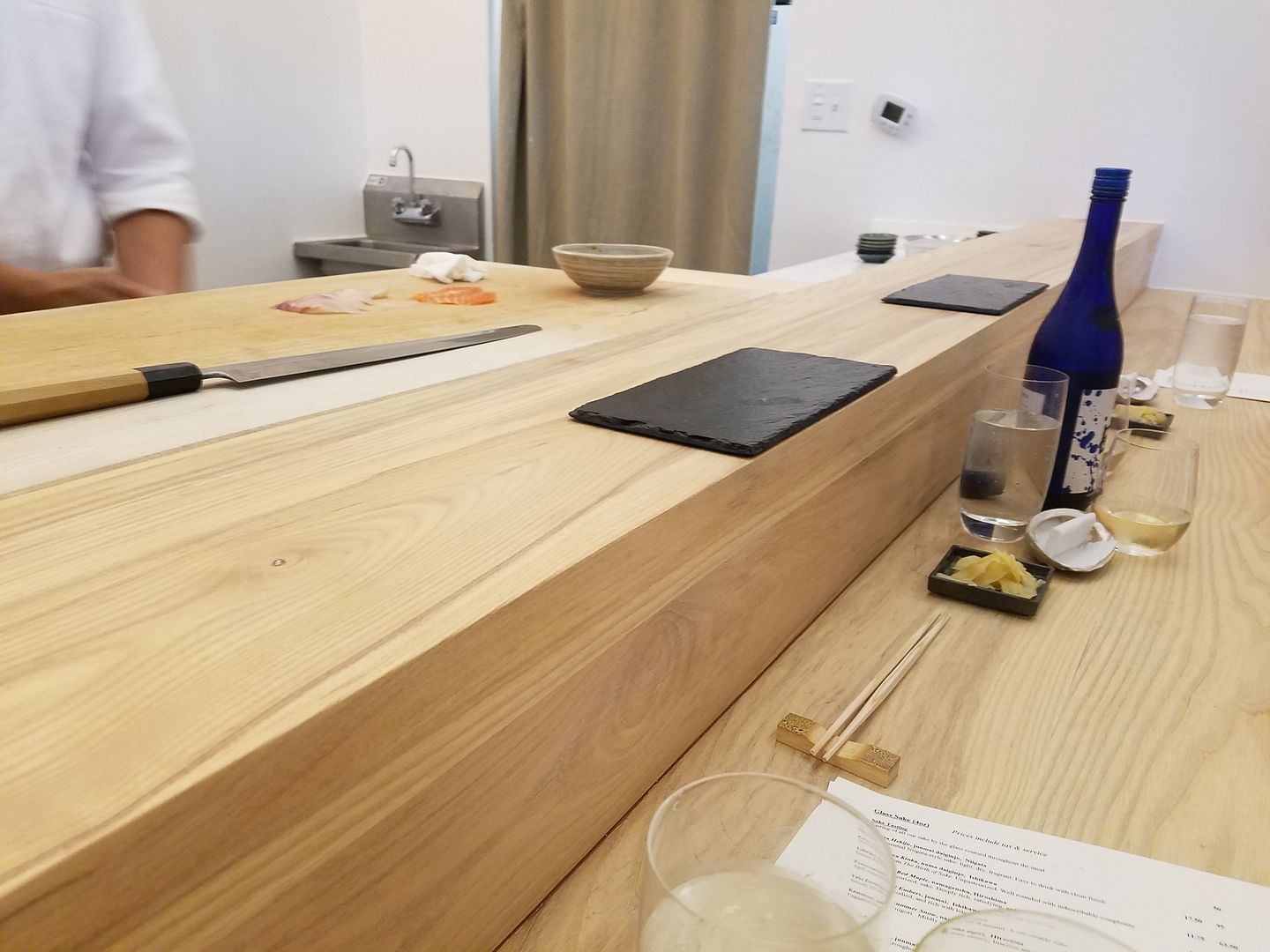 Chef Otto Phan worked at Nobu and Masa in New York so in addition to time in Japan he has experience with top end sushi. He's young and passionate about his craft which is taking the freshest and best ingredients, serving them as simply as possible but with the best technique, and doing it thoughtfully.
This isn't inexpensive. It's $150 per person, but in the proper Japanese tradition service is included and tipping explicitly discouraged. So think of it as $115++. I've now gone more than once, and I can say that though pricey it's also worth it.
You'll start with some of the basics, chef slices the fish and serves it one piece at a time, he encourages you to eat it right away and not wait for other diners to get theirs.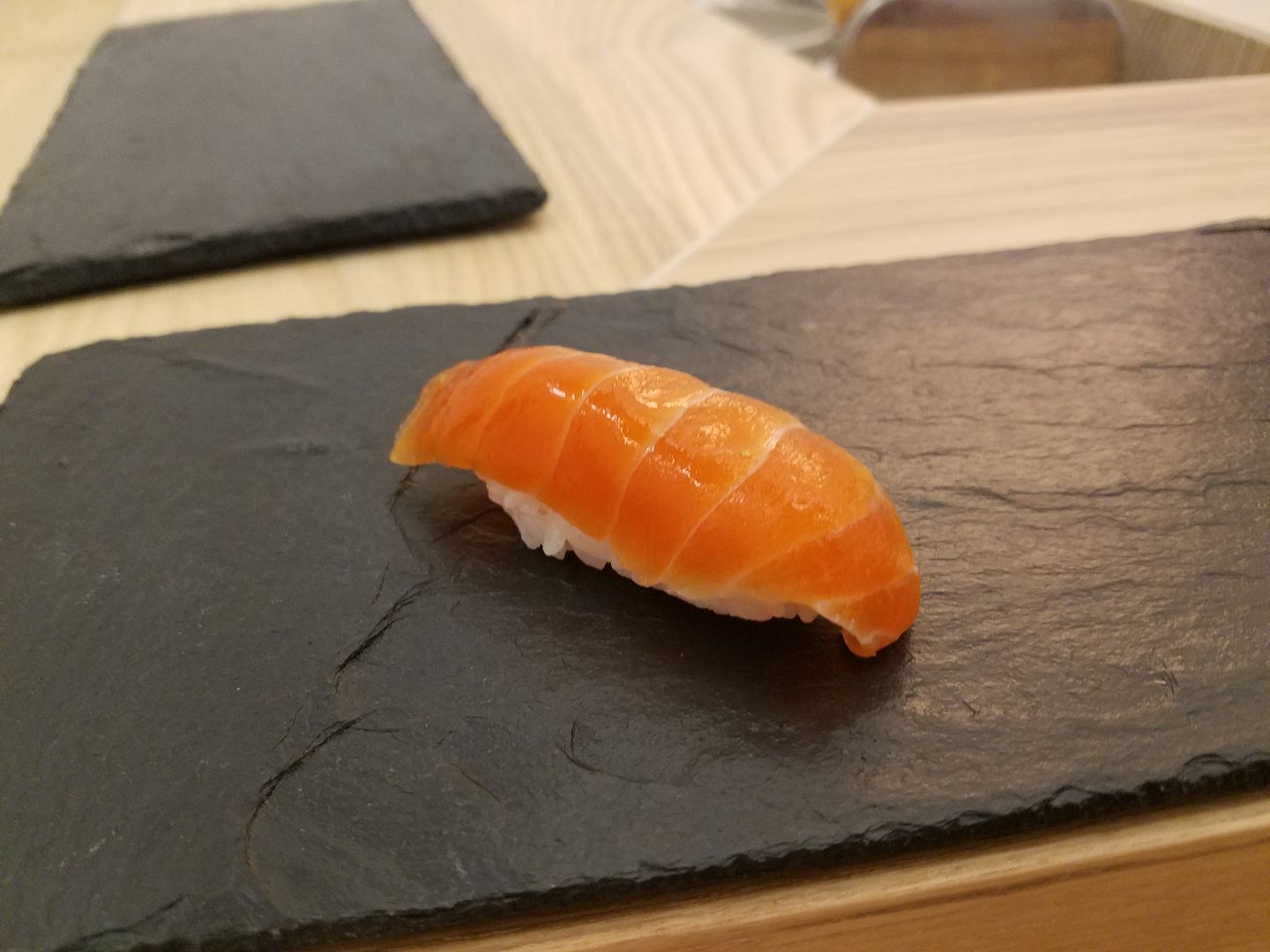 You'll get more than one kind of mackerel, you'll get perfectly cooked octopus and scallops, and a really wonderful bite of wagyu. I didn't take photos of most of it, I was too focused on talking with the chef and thinking about what I was eating. That just means the most interesting courses will be more of a surprise for you.
I love his shrimp. He's tweaked it slightly, but on my first visit it was grilled on one side, raw on the other, and I wish I could take home a bottle of his sauce.
He uses three different kinds of rice throughout the meal, paired to the fish. For tuna he shaves fresh wasabi.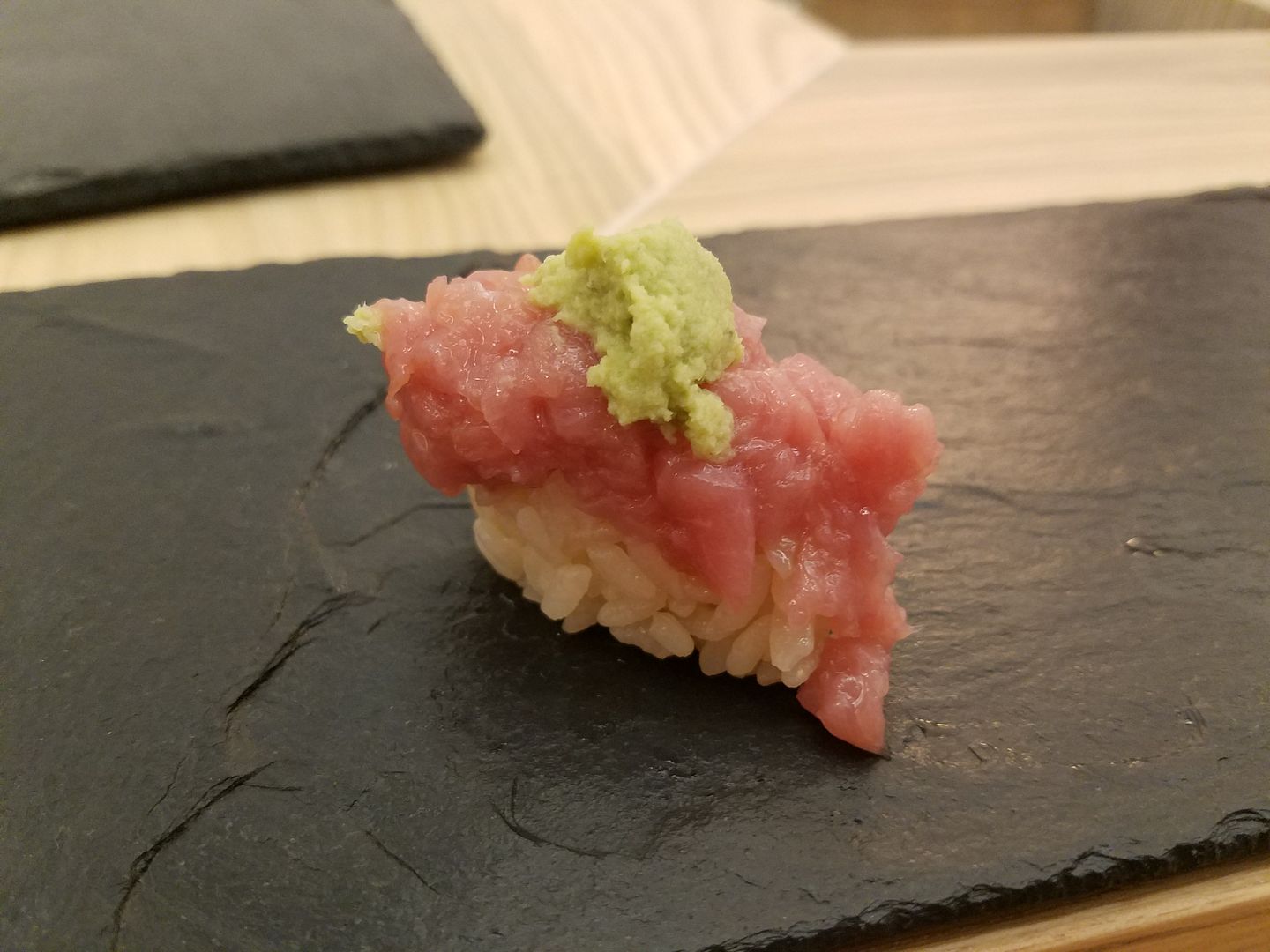 His uni course is sea urchin on uni rice which gives a sweetness that's unique and also makes it palatable for first-timers.
Chef Phan's tomago at the end of the meal blows me away, I wish he served it to go and I'd love nothing more than to eat some with my morning espresso.

Credit: Kyōten Sushiko
If you're afraid you'll go hungry don't be. In fact, chef will offer to use less rice if you're filling up too quickly. The last savory course is a porridge of rice and fish, and you can have as much as you wish (seconds, thirds, whatnot, but you won't need to).
To be sure, this is a spartan place. You'll get a more refined experience at the also-excellent Otoko (a kaiseki experience, but also in a hotel, with good service and a gorgeous atmosphere).
Kyōten Sushiko is brand new, not even done yet, there's a photo of the old food trailer on the wall and not much else. This isn't a place you go for the ambiance, the place is spartan. You go for a serious chef who thinks deeply about his fish.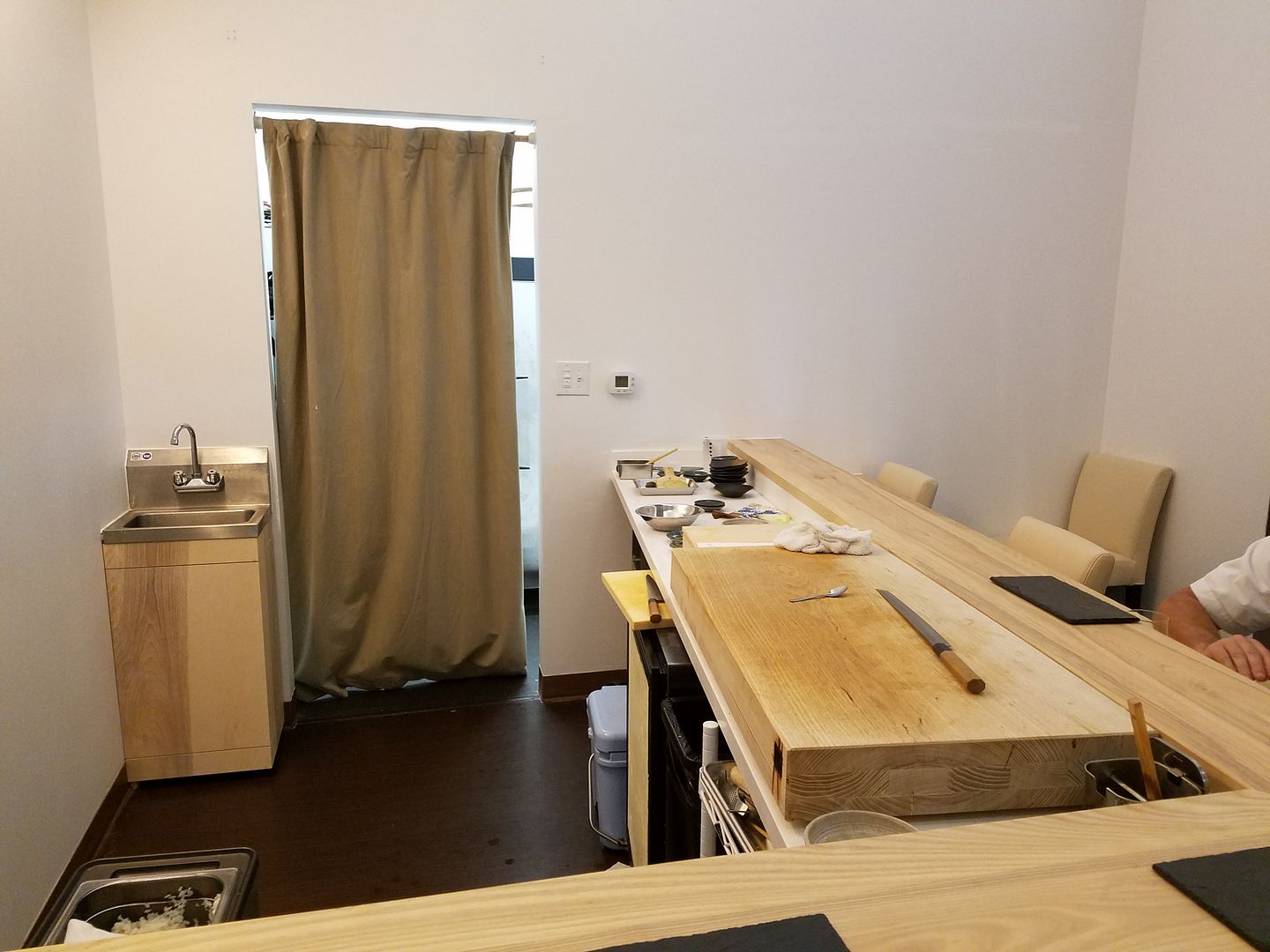 This isn't the sort of restaurant you take someone graduating from UT Austin, or wine and dine colleagues — their alcohol is limited to beer and some thoughtful choices for sake by the glass or the bottle (though you are welcome to bring your own wine for $20 corkage).
I don't know how long one person alone – with the help of a single waiter – can do this with the passion and creativity that Chef Phan puts into his new place. I could be forced to update my priors about the theory of the firm.