After American's earnings calls the company's executives meet with employees and take their questions. One of the questions was about the restoration of the most important element of an interline agreement between American and Delta, the ability for each airline to put their passengers into empty seats on the other carrier during irregular operations.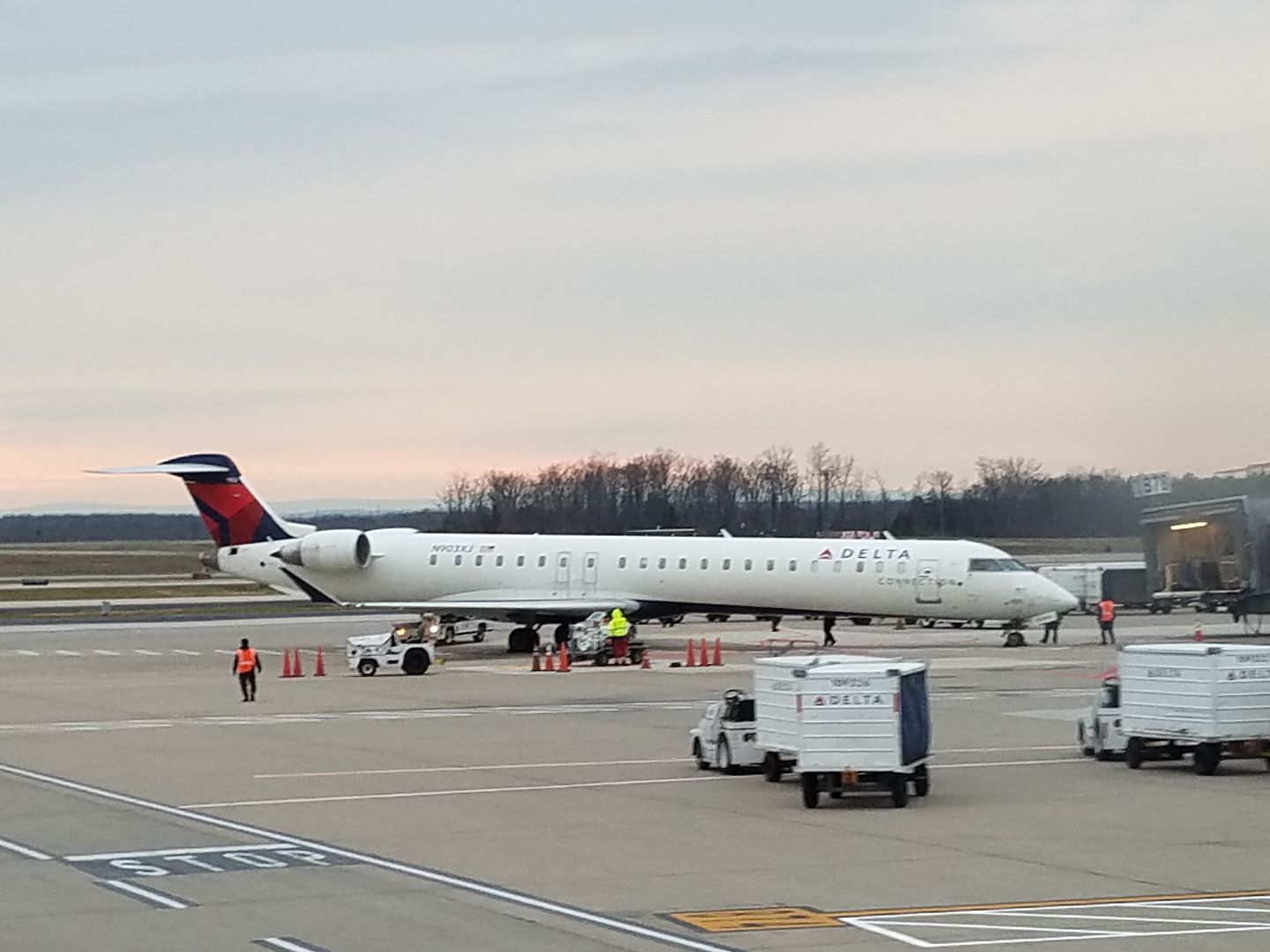 And Doug Parker, American's CEO, wound up and took a swing at Delta that at the same time underscores for him that his airline has come a long way operationally in the two years since the agreement with Delta was first terminated.
I would love to talk about that. I'll try to be polite. Robert [Isom] says tell the real story. I'll tell the real story. This is a great way to talk about how far we've come and what a great job you all have done.

Right about the time we were going to integrate our two reservation systems, just before that, a process by the way that other airlines most notably United and Continental did and had huge customer disruptions. Right before we were about to go through that our friends at Delta contacted us and said 'hey you know we have this arrangement whereby we can put customers on you and you can put customers on us when you have operational disruption and it's at a fare lower than you would charge that person otherwise and that allows us all to deal with disruption it's always been in place. You know that agreement we want to raise the price. Because you all are putting a lot more people on us than we are putting on you we don't think that's fair and we think you should pay us more than you're paying for all the people who are out there.'

Again these agreements have been in place for quite some time. We have them in place with another large airline named United. They apparently made the same statement to United. We were offended by that comment. And said no we're not going to agree..we'll just cancel the agreement so we cancelled it with some anxiety amongst the team because that makes it harder for our team on the ground. We didn't do it lightly we didn't just do it out of hubris we just thought it wasn't fair and right and it didn't feel right to us. And indeed it was a motivating factor to say look these guys are basically saying they know how to run an airline better than we do so they want to charge us more, we're not doing that.

So we chose not to and again knowing that again there are indeed times where we have a mechanical and they don't and all of a sudden our customer service agents don't have the ability to put our customers on Delta and that's a disservice to our team and to our customers. We weren't happy about that but we also weren't happy with the alternative. We chose to cancel it and it's been cancelled.

Our team went through the res system integration flawlessly, we didn't have any disruption, and since that time just progressively got our operation better and better and better so I don't know a few weeks ago somebody with their tail between their legs called Don Casey and said 'hey you know that agreement? We think maybe we should put it back in place because it's hurting our team.'

Don said okay we're happy to do it at the old levels. They said no no we thought we'd put it at the higher levels. Don hung up on them. So then they came back and said we'll do it at the old levels.

It's a fun story to tell about Delta, but it's really a great story about us. In some sense I think what they did was wrong and was arrogant on their part. But it reflected a view on their part that their operation was that much stronger than ours and it wasn't fair to them and they thought we'd have no choice but to say yeah we're in a tough time right now we've got to do this and we will. United chose to do that we didn't. Our team rallied and now they came back to us, it's a great story of what we've been able to accomplish.