It's been five years since Hyatt last devalued, introducing a new category 7 and raising the price of many awards. The best hotels became more expensive, suite redemptions became more expensive, but overall the weighted average of free night award prices went up just 4%.
Since that time there have been remarkably few changes to the earn and burn side of the Hyatt program. Even the total revamp and introduction of 'World of Hyatt' nearly two years ago was a change only to the elite program.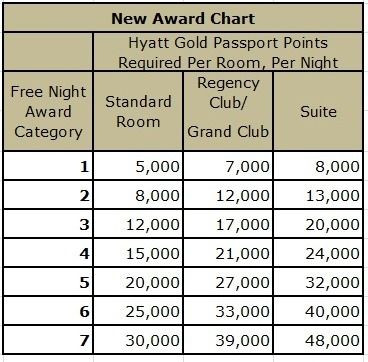 New Award Chart Effective 1/7/14
A year later 15% of hotels changed category with more hotels going down in price than up. A year and a half later 16% of hotels changed category with increases balanced by decreases and overall the most expensive hotels got less expensive. Residence Club redemption prices went up too.
For 2018 Hyatt announced only 9 hotels would change category and then they added two hotels going up in category to the list.
In other words the value of Hyatt points has been remarkably stable over the last 5 years, much more so than Marriott, IHG, or Hilton.
Now today Hyatt shares that one hotel has gone up in price. There was no advance notice, no opportunity to book at old pricing. But is it terrible to say it's a property I'd never want to book anyway?
Code
Hotel
Previous Category
New

Category

PIEZD
Hyatt Place St. Petersburg Downtown
1
3
It's one hotel, in the scheme of things it doesn't matter, but it's a reminder that there's been little shifting in hotel category assignments and a long time since the value of Hyatt points took a blow. It would be nice for Hyatt to trumpet this fact, but they're too cautious and only offer "World of Hyatt routinely evaluates its award chart in light of current market conditions. I'm unable to confirm timing for future changes, but we will notify you once we have further updates."