Ever since United launched its new international business class 'Polaris' soft product (service) on December 1, the airline has been gaining a reputation for having stepped up its premium class game.
We know United is cost conscious. Three years ago they had the gall to refer to their effort to trim $2 billion in costs 'Project Quality'. So it was no surprise given the extra spending for better meals and blankets that United told their flight attendants they had to be on the lookout for business class passengers trying to bring home the pillows.
The Polaris roll out has been plagued for sure, they had to stop serving ice cream sundaes because the glass dishware was cracking, they're running low on wine and most importantly manufacture of the new seats is so delayed that brand new aircraft have had to be mothballed.
When I visited the new Polaris business class lounge in Chicago my reaction was, "this is United??" My pre-inaugural flight with the new Polaris seats and service was fantastic as well.
It was so good — and really closed the gap enough with other carriers that I thought it would ultimately no longer be necessary to book away from United (once the seats were sufficiently widespread) — and so out of character for the airline that I also wondered how long would it take before they started cutting back on the service?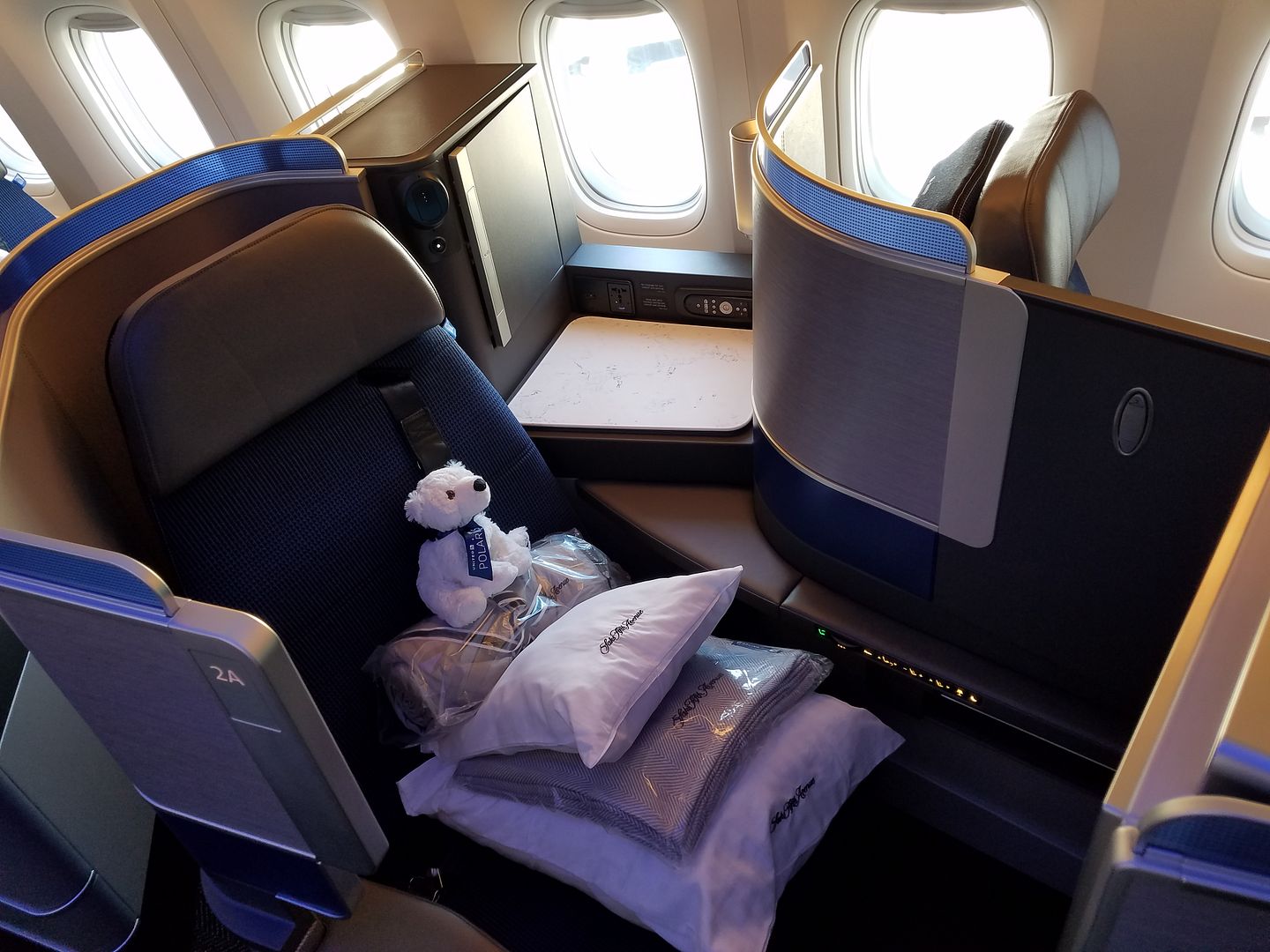 Now we know the answer: Less than five months.
Via the indispensable Brian Sumers, starting May 1 United is eliminating the second pillow at each seat and reducing the number of mattress pads they board on each flight.
This doesn't affect the cooling gel pillows that are made available on request.
There's a lot of 'stuff' at each seat, but instead of boarding some second pillows they won't board any.
"Too much stuff at the seat" doesn't explain the reduction in mattress pads. United doesn't board one for each passenger as it is. If you want a mattress pad, ask for one early in the flight before they run out.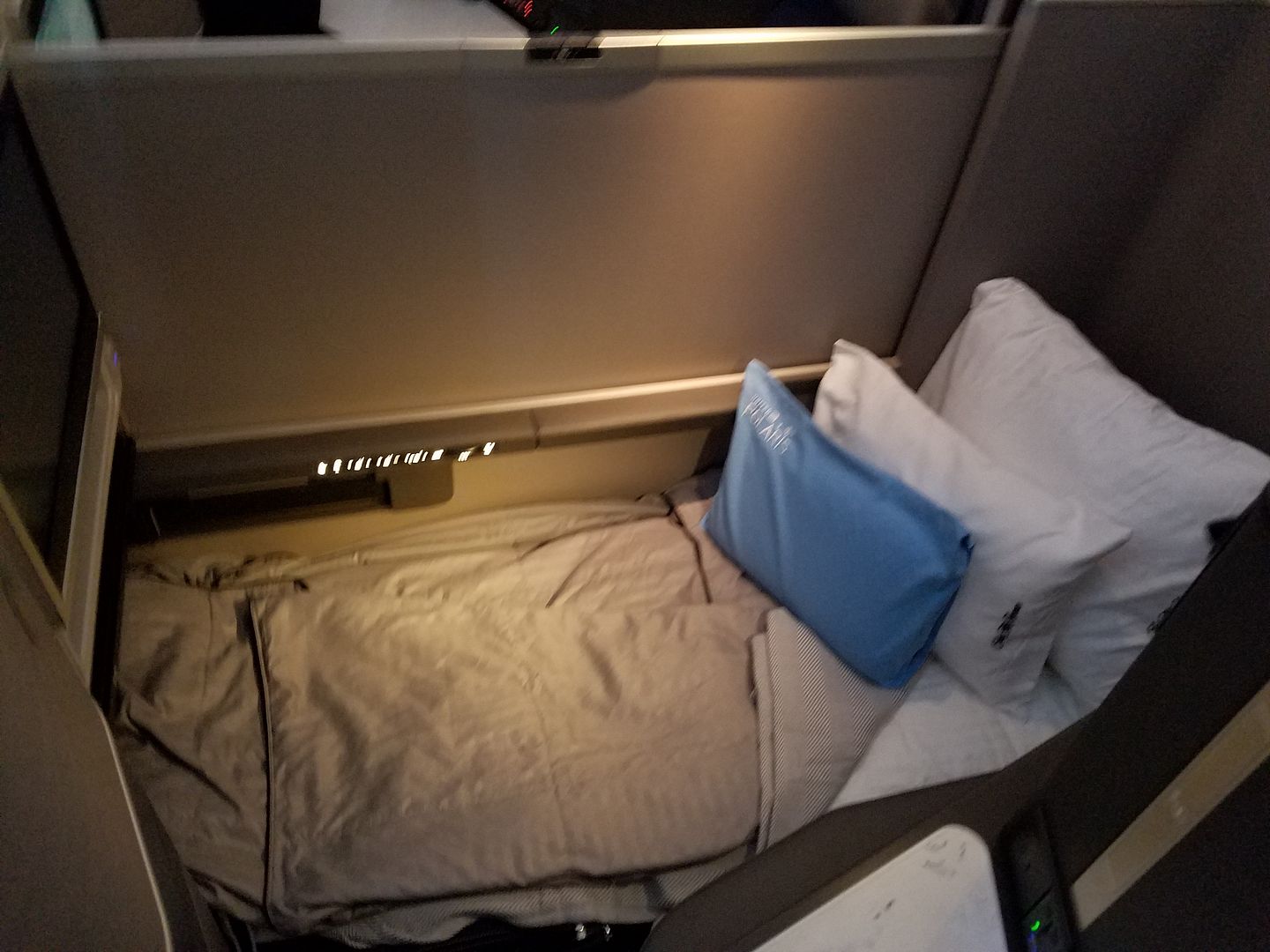 United also continues to complain to flight attendants that passengers buying business class like the product so much they bring home a momento out of Polaris bedding.
Update: A United spokesperson adds a statement,
I hope you'll agree the United Polaris product is still amazing and one that we LOVE! The change was made based on the feedback that got from our customers.

From lounge to landing, we want customers seated in United Polaris business class to truly enjoy their experience. We've been listening to the feedback our customers are sharing, so we have removed the small pillow and are reducing the number of mattress pads to help our customers settle into their seats. We will continue to offer all other Saks Fifth Avenue luxury bedding including blankets, the large pillow and the gel pillow (available upon customer request).
I do think that the Polaris product is still a big step forward for United. Lack of room at the seat is definitely an issue, and this just underscores the lack of storage.
However reducing the number of mattress pads boarded — which aren't placed at the seat, but are made available on request — isn't about 'helping customers settle into their seats'.
With the space freed up by the removal of mattress pads, you'd think they could store some of those extra pillows removed from the seats. Instead, United says "Reducing the mattress pads creates some additional space for other items" which go unnamed even when asked.
My advice remains — ask for mattress pads (and pajamas on 13+ hour segments) early in the flight to ensure they don't run out.