There weren't enough towels in the room, just a couple of bath towels at a time, and the toiletries weren't refreshed except for the shampoo on the fourth day. I had run out, and was about to ring up for some, when housekeeping appeared apologetically for having forgotten to replace the shampoo. (They didn't bring other items, but none were needed, apparently they replace only those which are virtually used up.) For a brand new hotel, and a stylish one at that, I was disappointed that the bathroom had a standard shower head and not something more interesting.
We ran into a couple of snags shortly after our arrival. First, a bug infestation in and around the sugar packets that accompany the in-room coffee. We rang the desk and the sugars were replaced while we were walking around the resort, and bugs didn't return to our room during out stay.
After getting a feel for the place we decided to just have dinner in our room. We rang up room service, and a frustrating affair began.
We looked over the room service menu and started to order, but the staff said they didn't have any of the things we wanted. Hmm, did they just not leave an updated room service menu? I asked them if they could bring us a new menu. No, they didn't have a menu listing what they had to order. Instead they wanted to know what I wanted? And thus began a "Who's on first?" routine. I could start naming foods, but odds on they wouldn't have the item. I wanted to turn things around and have them tell me what they had, but they didn't seem to know or "would have to check with the chef." They kept suggesting a club sandwich. Finally, after three phone calls we determined that I could order a spicy seafood soup, some pineapple fried rice with foie gras, and.. a club sandwich.
It was delivered to our room, presentation was lovely, and the food was flavorful (well, except for the club sandwich). The soup was incredibly spicy, and the foie gras accented the fried rice just right – I would never have thought of the combination.
But the experience of not being able to order room service easily, and the hotel not having many food options, began to sour our expectations for the stay. My wife and I kept speculating on what we'd be eating on property, whether for breakfast or dinner in the restaurant… club sandwiches?
We were quite surprised, then, to find one of the more bountiful breakfast buffet spreads we have encountered. We even felt a little bit guilty. The entire buffet was set up… for us? After all, there was no one else around.
The breakfast was a real highlight. Each morning we picked the same outside table, after we selected the table a second time we never had to ask for it again – every staff member just automatically brought us there when we entered the restaurant.
Breakfast is served in the restaurant Latest Recipe. There's all-day dining there, and we ate there incessantly. The "concept" restaurant is Favola, Italian food on the river. But honestly, I don't come to Northern Thailand to eat Italian. And the Asian dishes at Latest Recipe were all quite good. Usually I'm not a fan of resort food, there's a lowest-common denominator element to it where they try to satisfy all tastes and wind up with bland, overpriced food. That wasn't the case here at all, and the Northern-style dishes were all especially interesting and flavorful.
The best parts of breakfast were the excellent cappuccinos, the varied hot items (dim sum some days, other days a hot soup bar, in addition of course to cooked-to-order eggs and such), not to mention that it's complimentary to Platinums.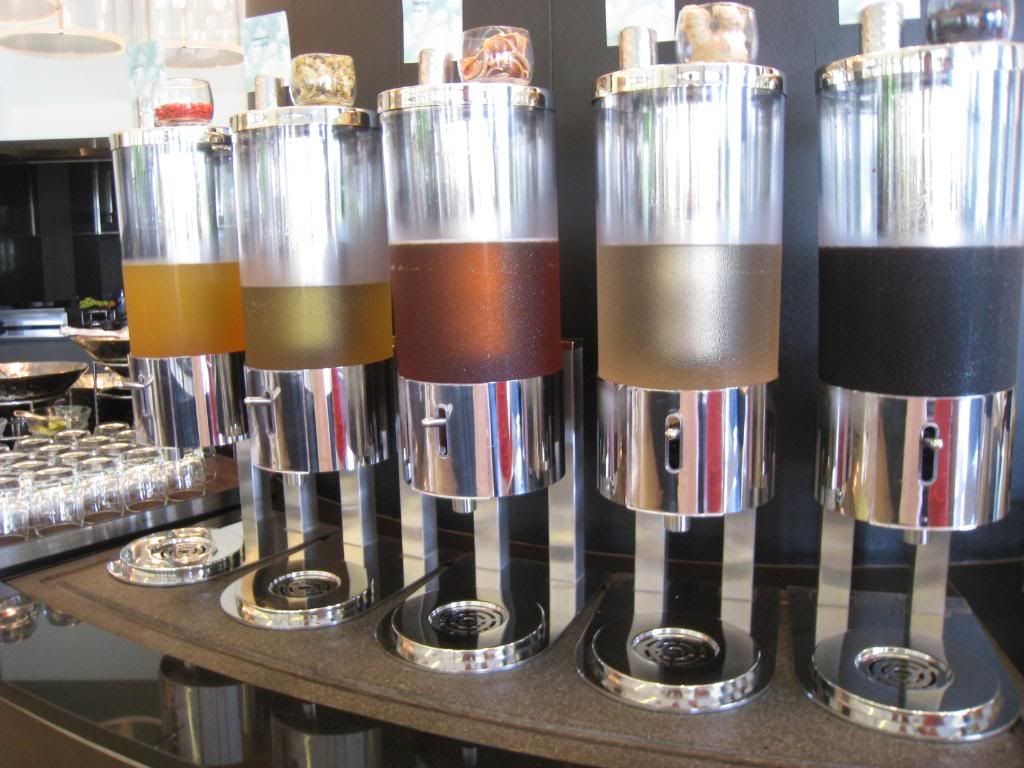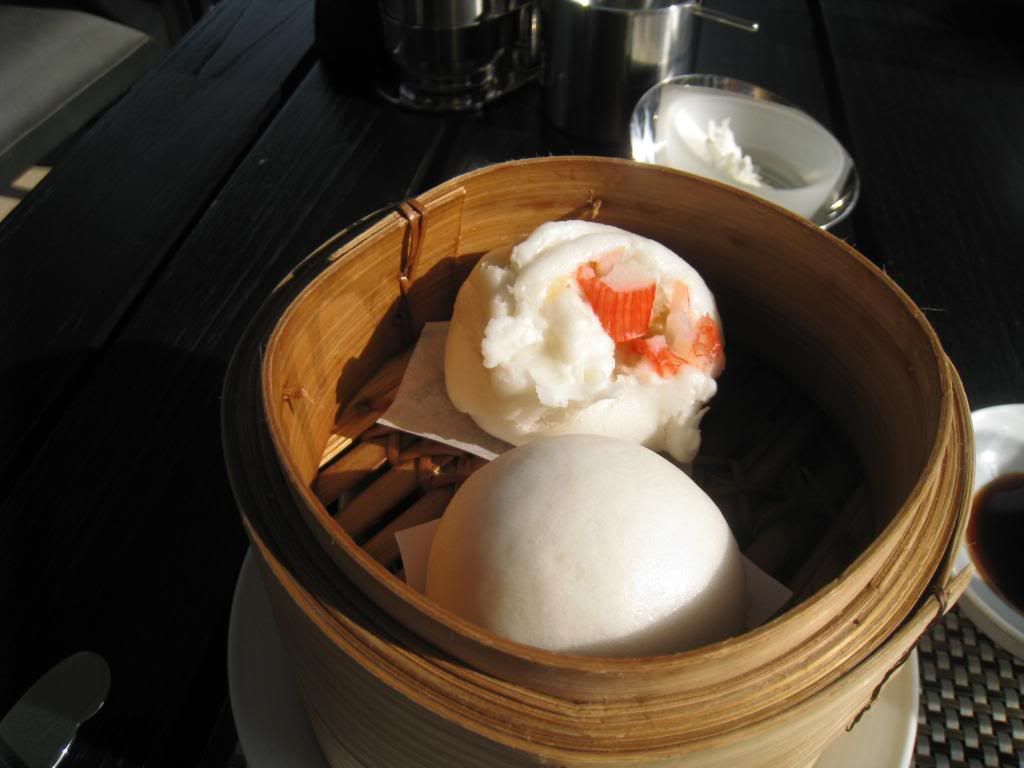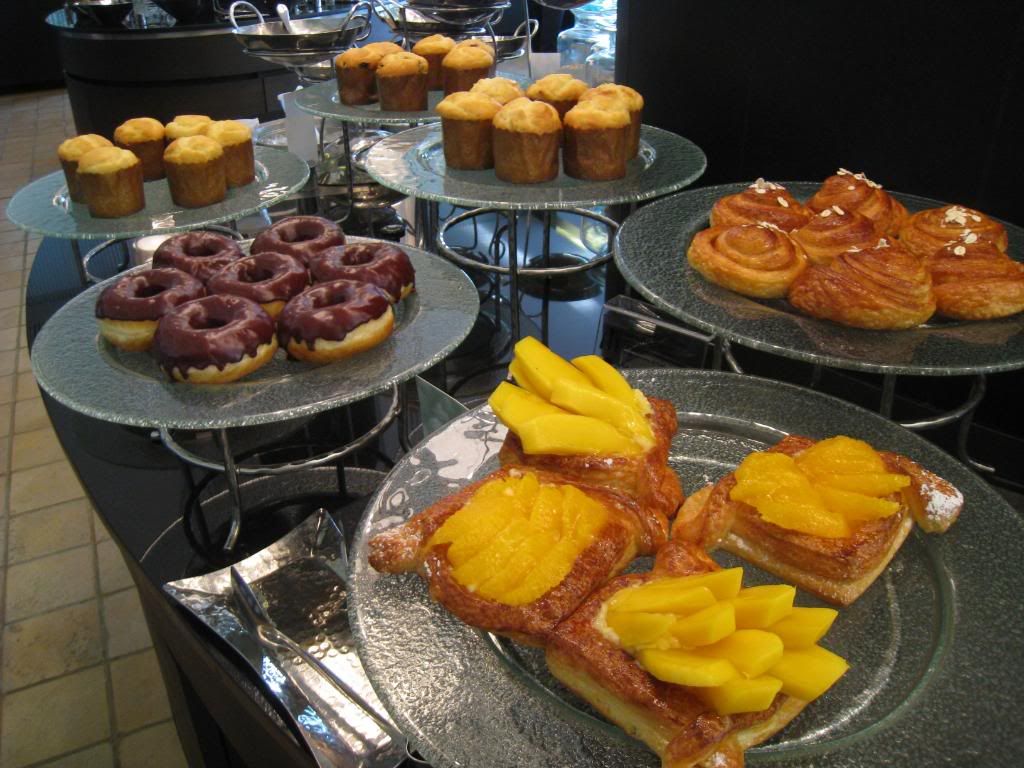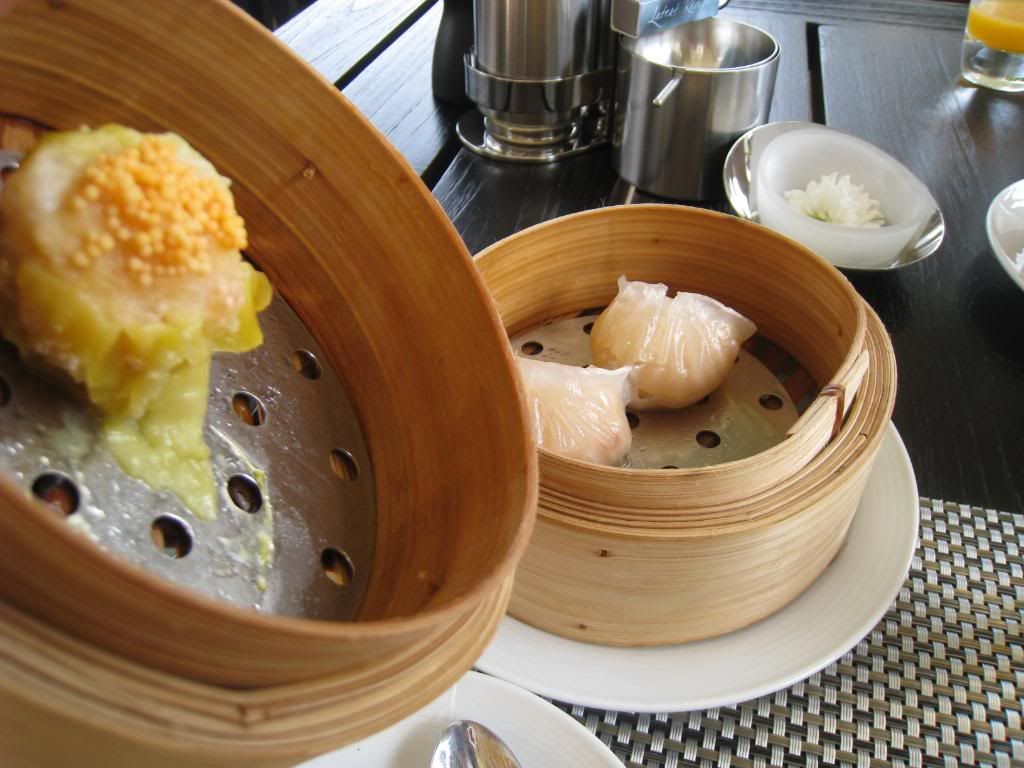 The breakfast buffet even pays attention to the little things (not just the delicious juices above!) like how honey is provided, straight out of a honeycomb:
But the thing that really set it apart is that the staff would bring out little tasters of different dishes that weren't available on the buffet, usually every 10 or 15 minutes. That was especially appreciated because we tend to go to breakfast and just drink coffee for an hour or so before ever going up to the buffet, just relaxing but sometimes we wait too long to eat. This way the food came to us while we enjoyed our coffee and the beautiful scenery.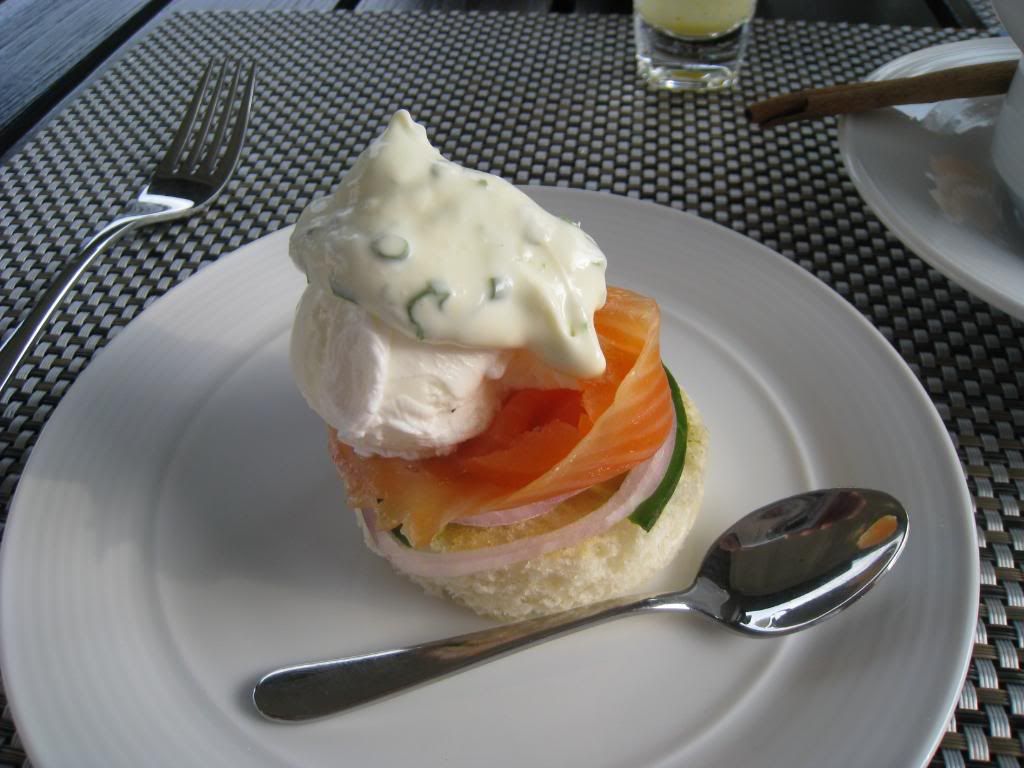 Dinner at Latest Recipe was a highlight, as well.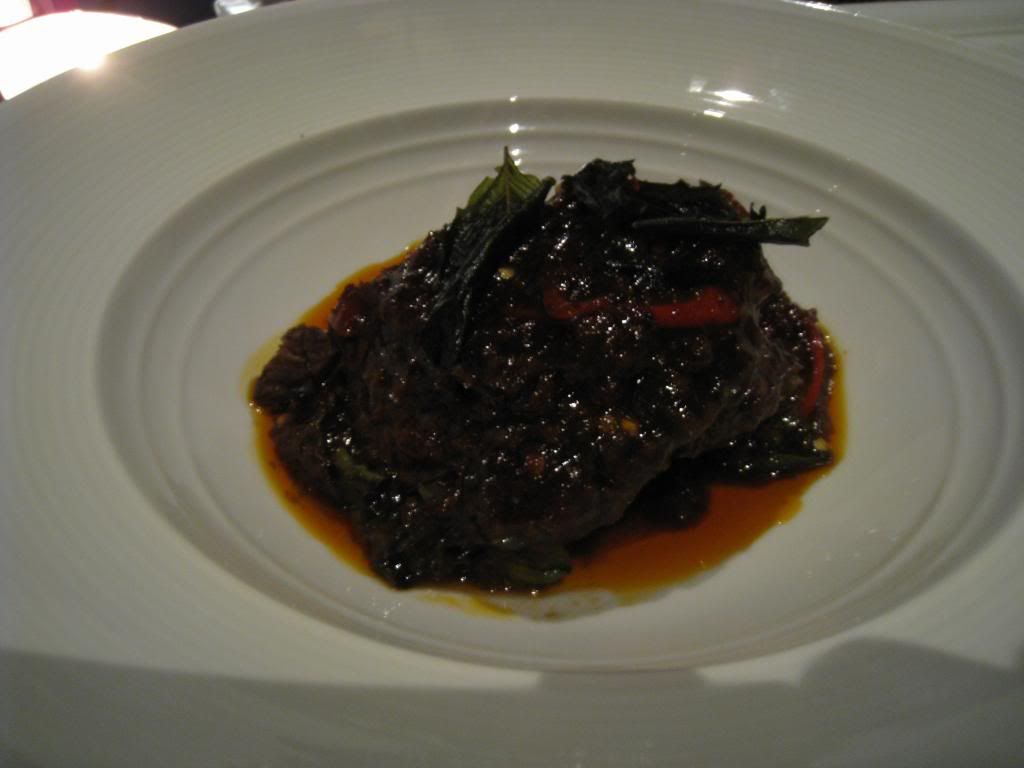 During my stay the General Manager explained the room service debacle (and acknowledged it was handled badly). Since we arrived the day after Songkran, they had been having issues with food delivery. My supposition that the lack of food items was related to low occupancy was incorrect, they do keep at least three of every item on hand at all times in case guests want any of the items on the menu. And the delivery issues were solved by our first full day at the resort.
In fact, we gave room service one more shot and it was quite good – Latest Recipe's food (more or less, with a little variation in the menu) along with outstanding presentation.