Hotel: Le Méridien Chiang Rai Resort, Thailand
221 / 2 Moo 20 Kwaewai Road, Tambon Robwieng, Amphur Muang
Chiang Rai 57000 Thailand
Phone: (66)(53) 603 333 Fax: (66)(53) 603 330 I had arranged hotel pickup at the Chiang Rai airport, they bill 600 baht one-way or 1000 baht roundtrip. A hotel concierge was waiting just past the arrivals hall, took us out to the waiting vehicle, assisted with luggage, and got in with us. Instead of acting as a dispatcher and sending us on our way, we were accompanied to the hotel both by the driver and concierge.
In addition to being offered cold towels and waters, we were also offered an array of soft drinks. Wholly unnecessary for the very short (10 minute?) drive, but a nice touch.
As we exited the car on arriving at the resort, we were greeted by name. The general manager was there to see to us as well.
I had corresponded with her in advance of the stay. I had read reports on Flyertalk that the hotel's occupancy was low, but it wasn't until someone from this board had stayed there that we learned that not all of the rooms have been completed. The hotel only has one suite, but the "Grande Deluxe" wing is what most folks would expect as room type for Platinum upgrade. It turns out that the Grande Deluxe wing completion has been put off until late in the year. So there's not really anything to expect by way of upgrade, other than perhaps a choice of view or floor.
My booking was for 5 nights (cash and points – which never showed as available online, had to call, the result of a known glitch with SPG.com) which most would consider too long in Chiang Rai. I began worrying that it might be, without the extra space an upgrade would afford.
The hotel GM assured me I would enjoy myself, confirmed a superior view and top floor room for me, as one Flyertalker mentioned hearing noise from above when on the 3rd floor. I'm not sure that would be an issue at all, but I thought I'd better take no chances.
We checked in, and our pre-booked activities (tour, cooking class) were re-confirmed with us. We were given tickets for our bags which were to be delivered to our room, which seemed kind of funny since not only were we the only ones checking in we might well have been the only ones checking in that day. When we spoke to the revenue manager during our stay I asked how many rooms were occupied and he said 14, which actually surprised me to hear it was so many (I never saw more than 3 sets of other guests in a day).
The lobby is quite stylish, and offers a lovely view of the river.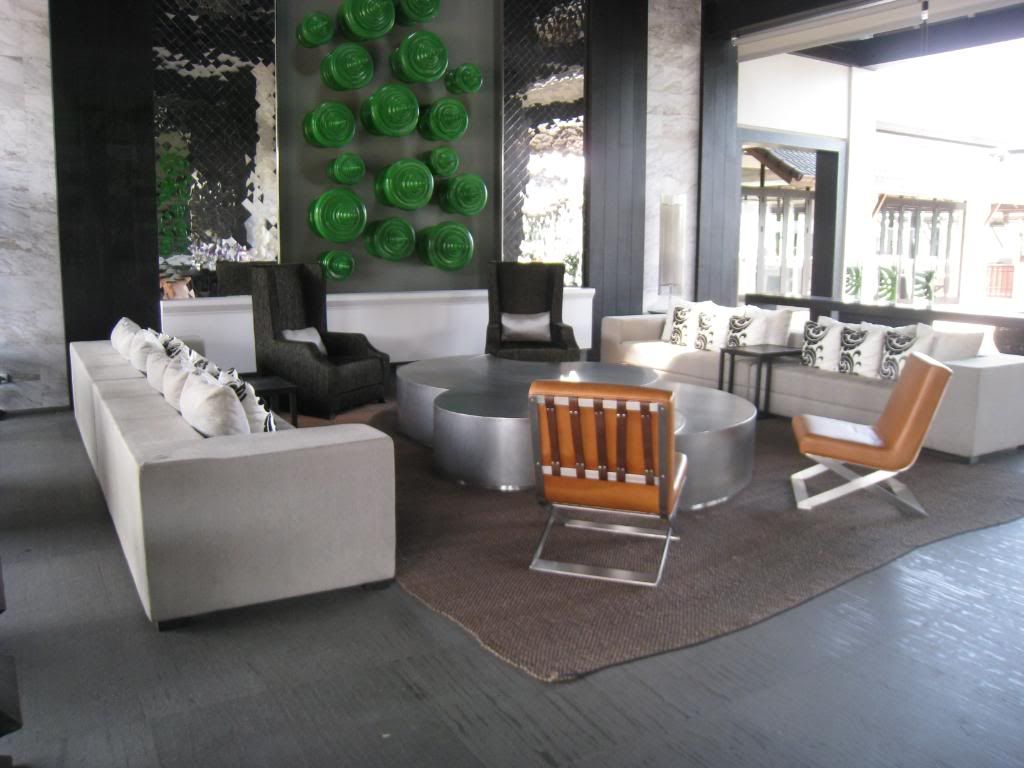 The revenue manager said that they were just starting to get their footing with reservations, after opening in October and seeing the Bangkok airport shut at the end of November, but then the April protests hit in Bangkok and their bookings completely fell off.
The stay started off well – there was a note from the GM in our room with a bag of meringue cookies (my absolute favorite). There was also fruit in the room, which was changed out daily and the selection varied each day.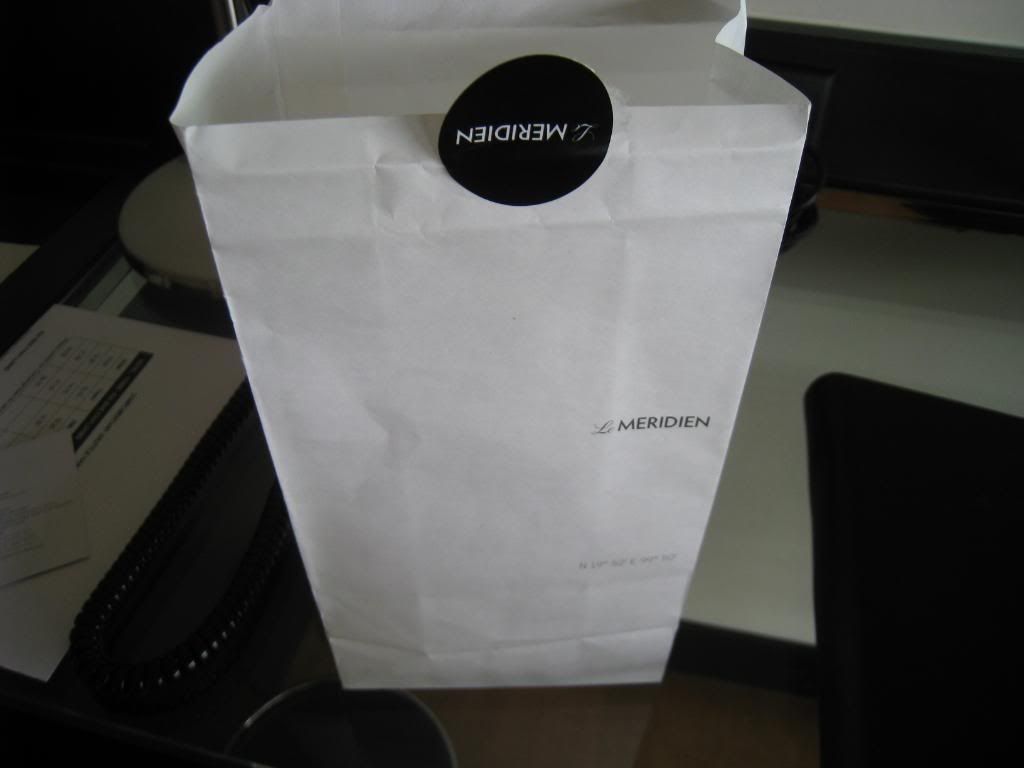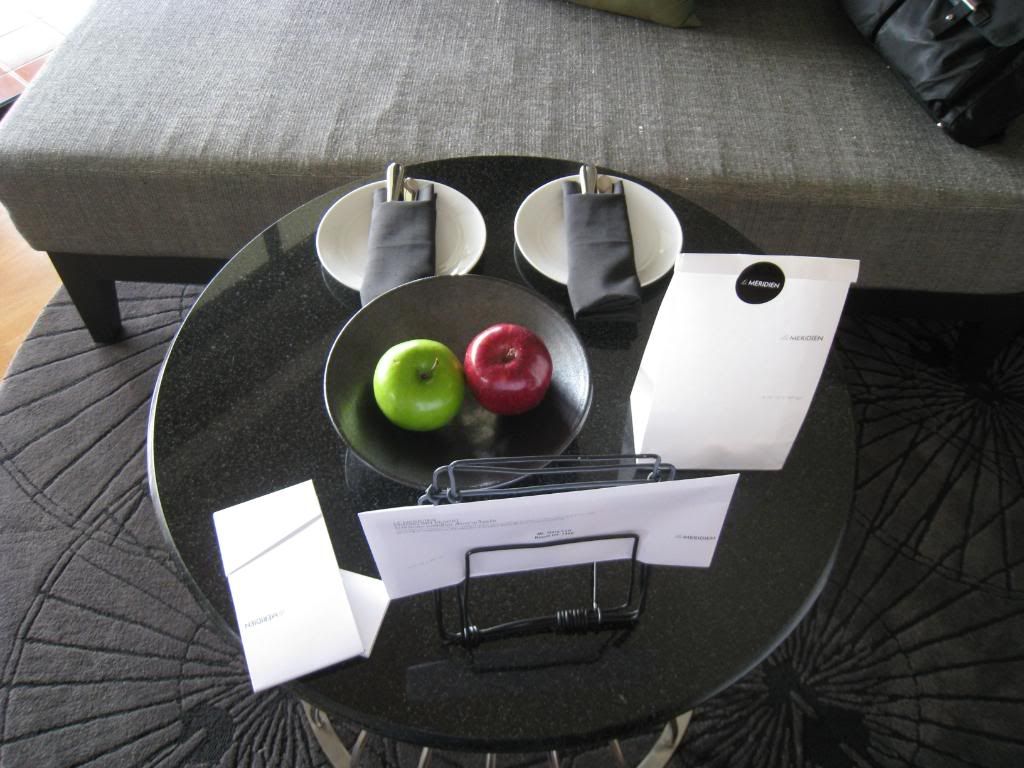 The room was uniquely stylish, and larger than I expected, I certainly wasn't going to have a lack of space – a large bathroom (with glass wall looking into the bedroom), and an area large enough to have a sitting area and desk in addition to the bed area. The balcony looked out at the river and pool, had comfortable furniture, but wasn't large enough for lounge chairs or much outdoor dining.
Bedroom looking into the bathroom

Bed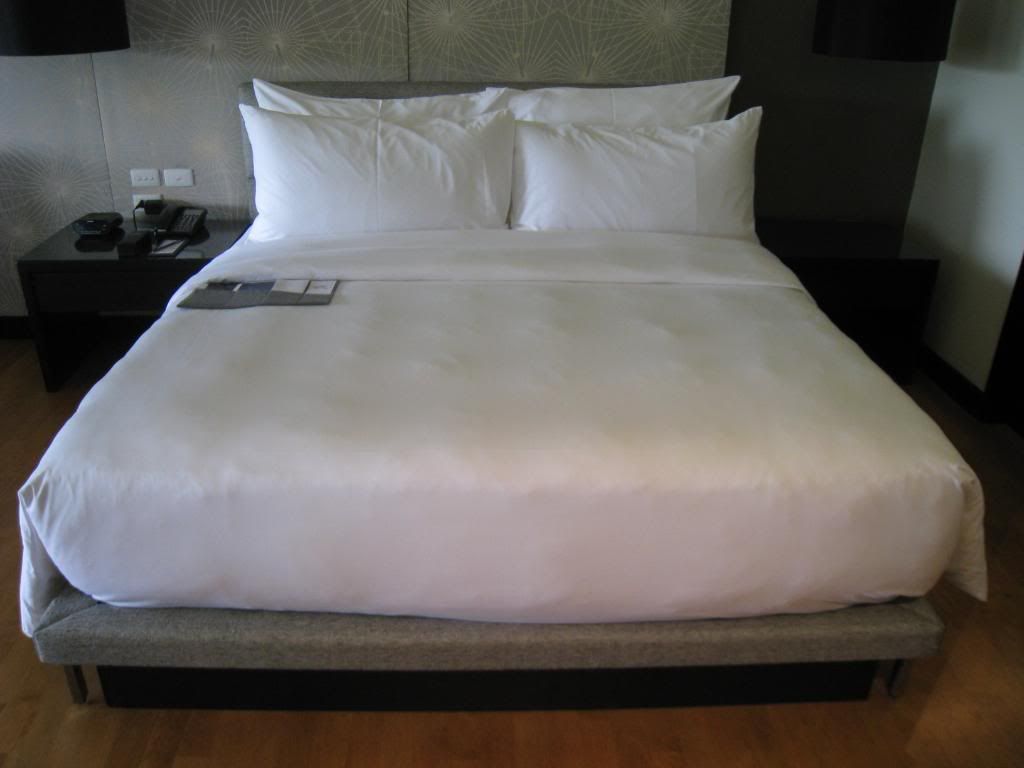 Desk area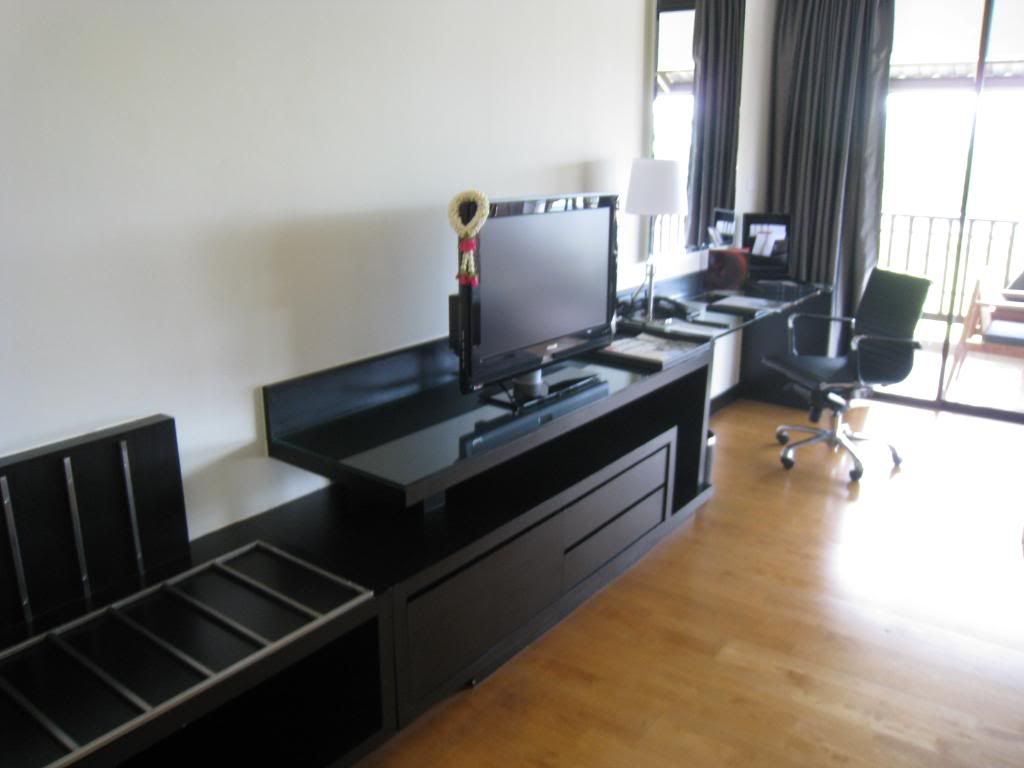 Bathroom

Bathroom sink

Bathroom amenities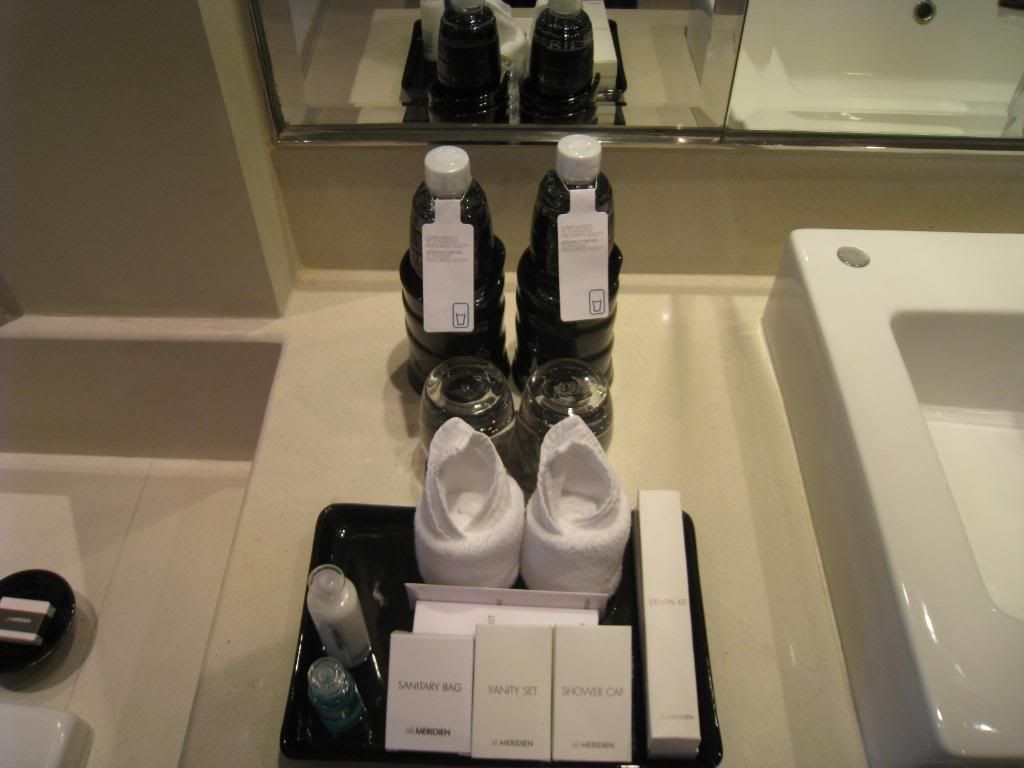 Shower amenities

Balcony furniture

View from the room