I receive compensation for content and many links on this blog. Citibank is an advertising partner of this site, as is American Express, Chase, Barclays and Capital One. Any opinions expressed in this post are my own, and have not been reviewed, approved, or endorsed by my advertising partners. I do not write about all credit cards that are available -- instead focusing on miles, points, and cash back (and currencies that can be converted into the same). Terms apply to the offers and benefits listed on this page.
---
Using Marriott Accounts to Combine Starwood Points Free
Starwood lets you transfer points free to someone else's account but your account and theirs must be registered with the same home mailing address. Don't change your address, make a transfer, and change it back. That's just asking to have your account audited and potentially shut down.
Marriott lets you transfer points for a $10 fee. Golds and Platinums can transfer free. I have Marriott status because of my Starwood status, the two accounts have been linked since the merger. So I can transfer Starwood points to Marriott and then to someone else for free.
Elites can get the Marriott Rewards® Premier Credit Card with its offer of 75,000 points after $3000 in spend within the first 3 months of cardmembership and no annual fee the first year ($85 thereafter, offer expired) and transfer the points to someone else. Indeed get the Starwood Preferred Guest® Credit Card from American Express also, get its signup bonus, transfer the points to Marriott and then on to someone else.

Presidential Suite, Sheraton San Diego Marina
I flag this strategy because it's a way to pool the points from all of your friends and family in one place.
It's actually even easier with Hilton and Hyatt.
Combining Hilton Points Free
Hilton introduced 'points pooling' last year to let 10 people combine points into a single account with no fee. Each account can transfer out up to 500,000 points per year, and each account can receive up to 2 million per year.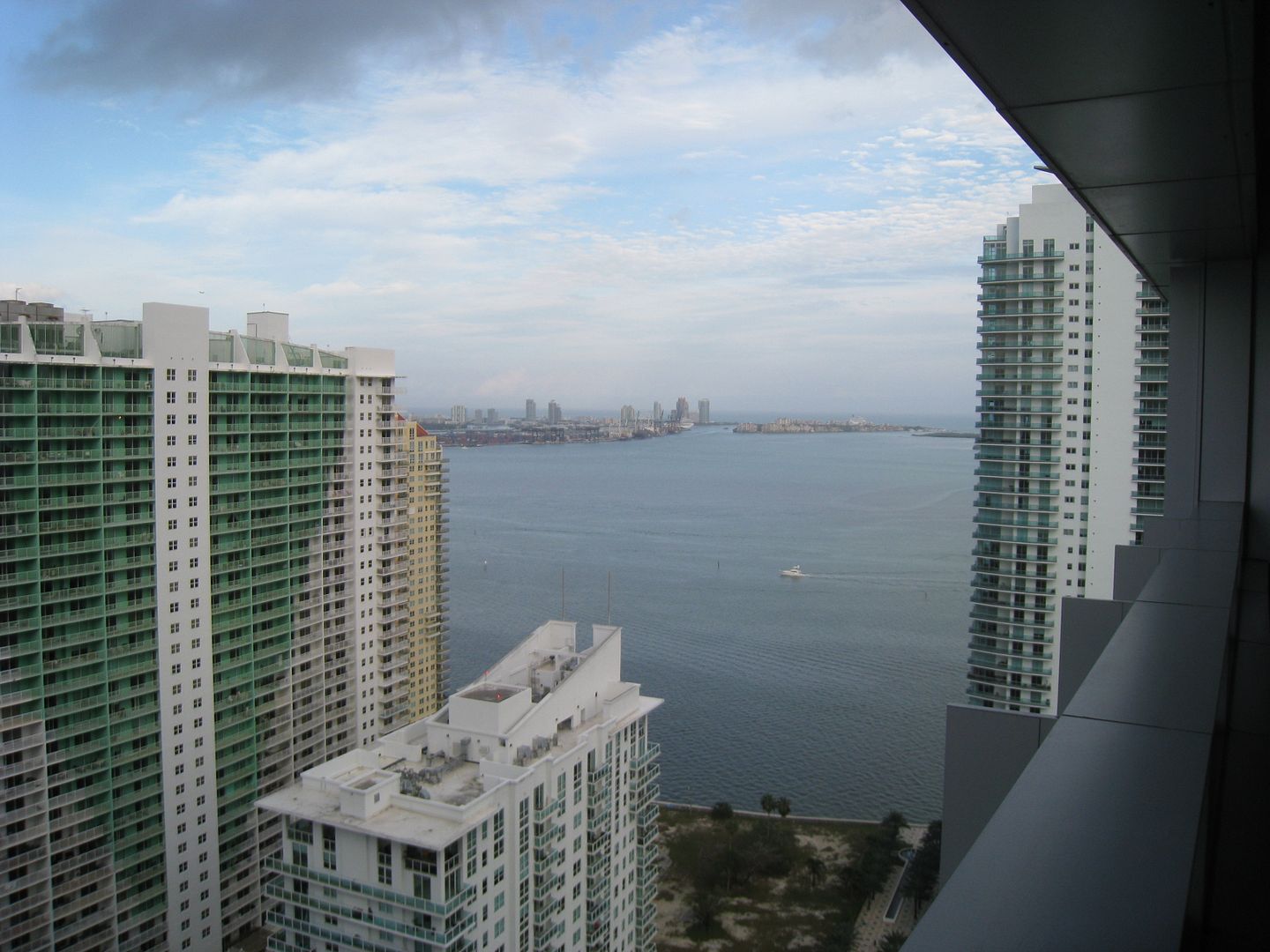 View from the Conrad Miami
Combining Hyatt Points Free
You can transfer Hyatt points to anyone you wish and even better than that you can pool everyone's points into the account of a single top tier elite, have that member make award reservations for everyone and gift their status along with it for that stay. It's called "Guest of Honor."
Each member can be involved in a transfer just once every 30 days. And it involves a paper form (here) that both members must actually sign and that you submit by email or mail.

View of the Opera House from the Park Hyatt Sydney
You can get it. A spouse can get it. Parents can get it. So can cousins. This card is reportedly exempt from 5/24 so even if you've had 5 or more new card accounts in the last 24 months you shouldn't be automatically disqualified from getting it. Then pool the points together in one account under Hyatt's rules.
---
CitiBusiness® / AAdvantage® Platinum Select® Mastercard®
Earn 65,000 AAdvantage miles.