Issues with some members' Marriott accounts continue, even four months after Starwood Preferred Guest was moved onto the Marriott IT platform. Customer service from Marriott hasn't been anything like what Starwood members were used to — when Marriott says that wait times have returned to normal levels that just underscores that normal levels for Marriott are much worse than they were at Starwood. I'm personally still waiting for a response to an e-mail I sent in September.
When members do get responses there's a reasonable chance what Marriott representatives tell them is wrong. That was true before the merger, too — Marriott customer service has a years-long history of giving out unreliable information.
The new Marriott program has been a series of disappointments. It's been a poor customer experience (account issues, poor issue handling by agents), failure to deliver on lofty promises (hotels doing the bare minimum on elite benefits), and actions that undermine trust in the program (numerous updates to the program terms since launch, all anti-customer).
Marriott's CEO has described member frustration as just noise around the edges while in contrast a senior Marriott executive told me this month that the integration was "badly managed."
Marriott's New Program Announcement Seemed Like the Best We Could Have Hoped For
When Marriott's new program launched it looked better than what I was expecting. It appeared to be a stapling on of Marriott's earn and burn program with Starwood's elite program.
Marriott points would get devalued a bit

Starwood's elite benefits would take more nights to earn

And there's be some transition pain as hotels were brought into line offering benefits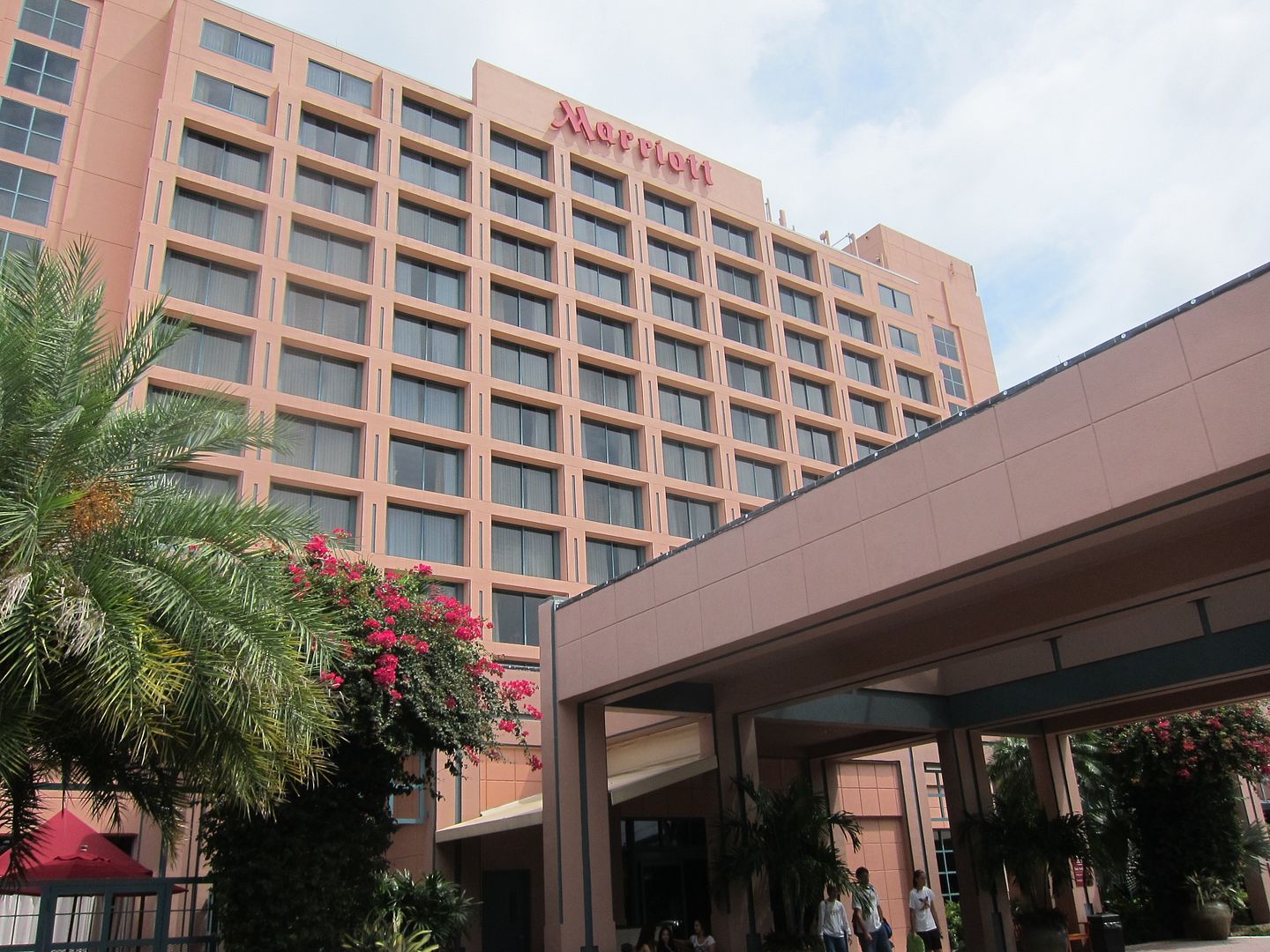 However on the whole it was hard to complain. Marriott members would get better elite benefits. Starwood members would get better earn and burn. There would be some regression towards the mean. But it appeared to be working out much more like Arne Sorenson said it would (I told him I didn't believe him that they would create the best and only hotel loyalty program members would need and was prepared to be proven wrong).
Marriott needs a strong loyalty program to support keeping 30 brands

Guests cannot keep track of or understand 30 brands. Marriott executives cannot explain their differences.

The bet is that a strong Marriott Rewards means customers go to Marriott.com to book and choose from the hotels they're offered

As a result Marriott can have more hotels in more cities and more rooms under management generating fees.
The problem though is that in practice the program has been far more frustrating than what had been described back in April.
Constantly Changing Program Rules
We haven't been able to rely on the program's own terms and conditions for what to expect from Marriott hotels. They've made multiple changes without notice to the program rules since it launched in August.
Indeed the program terms even said that with Marriott Rewards you could use points for a hotel room any time a property had a standard room available for sale. That was never true. It was the old Starwood rule, and applies to legacy Starwood brands. Marriott hotels can continue to limit award redemptions on 'high demand' dates (if memory serves to just 10% of their inventory). Marriott updated their terms last week to reflect that.
Hotel Awards Getting More Expensive — And Out of Reach of Members With Travel Certificates
Think the whole travel package debacle is over?
A reader was waiting until Hotel Talisa was migrated from Starwood's reservation system over to Marriott's so that Marriott would let him use his travel package there.
Marriott's category change website still lists the property as category 6.

Along with moving the hotel to Marriott's IT platform, though, they also raised the hotel to a category 7.

After several months of waiting to use a travel package certificate the hotel becomes unusable with that certificate right as it becomes possible to redeem for. That's a form of bait and switch.
Marriott shares their reasoning for changing Hotel Talisa's category without notice,
In terms of the Hotel Talisa, it was a white label property and now is in the Luxury Collection portfolio. In rare instances, properties may move up or down in category based on market conditions between the annual category changes. In the case of Hotel Talisa, being assigned to the brand as opposed to white labeled changed its position on the marketplace. The award chart on our website is now updated. (As you know, if a member attaches a travel packages certificate to a reservation, we would honor the lower category rate.)
I would note that Hotel Talisa was announced as part of the Luxury Collection in September.
Last week we learned that Marriott's big award price increase wouldn't happen until March and that there would be a round of hotel category re-assignments at that time. As Marriott further explains,
In terms of announcing category eight, we had said it would be introduced in 2019 but not necessarily on January 1. Therefore, once we knew the date and that it would coincide with the annual category changes, we let our members know.
What they did not tell us of course was that they were already making re-assignments. That was up to members to discover when they couldn't use their travel package certificates.
Hotels Not Delivering Promised Benefits
Elite benefits members now receive vary tremendously in value from hotel to hotel. On the one hand it's fantastic that Marriott no longer excludes resorts from offering elite breakfast. That was one of the most frustrating rules in the old Marriott program. Members actually have time to enjoy a nice breakfast on holiday much more so than during their weekday business travels.
But hotels are allowed to get away with murder, it seems, in terms of what they offer. Take the Autograph Collection Scrub Island Resort in the British Virgin Islands where a 100 night Ambassador guest shares their elite breakfast: fruit, bagel, muffin and bread, "they give you this box of junk food — you get no choice — at the restaurant. Anything else involves a charge."
I asked Marriott whether this is what they have in mind for Platinum breakfast. A spokesperson offers, "As you know we have expanded free breakfast to include resorts. The requirement is at least a continental breakfast."
There are plenty of other hotels scraping by with the bare minimum of course. At the Westin Los Cabos platinums get a bowl of fruit and toast, where they used to offer hot items. The benefit is for a continental breakfast, but cereal here would cost extra.
Hotels that don't offer a lounge — or at legacy Marriott brands, that don't have to let elites use the lounge if they're a resort — are supposed to let members order breakfast in the restaurant. That usually implies some kind of choice. The 'Platinum special' of fruit and toast doesn't make a member feel valued for their 50, 75, or 100 nights (now plus $20,000 minimum spend) of loyalty.
Marriott Doesn't Need to Be Better
No doubt it takes time for the kinks to shake out in any program. They're dealing with owners who may want to do as little as possible. And Marriott's enforcement of its elite rules pales in comparison to what Starwood used to for guests at non-compliant properties.
The problem I think is that the chain's CEO describes the frustration of his best customers as noise around the edges rather than tackling the problem with open arms.
Bill Marriott said the purpose of the Starwood acquisition was to give them scale and leverage. I noted at the time this included leverage over customers.
As long as Hilton and IHG fail to offer meaningful elite benefits they may not feel they need to do more to retain customers. After all they're about 8 times as big as Hyatt, so the better World of Hyatt program may not move the needle enough with many of their guests.