I receive compensation for content and many links on this blog. Citibank is an advertising partner of this site, as is American Express, Chase, Barclays and Capital One. Any opinions expressed in this post are my own, and have not been reviewed, approved, or endorsed by my advertising partners. I do not write about all credit cards that are available -- instead focusing on miles, points, and cash back (and currencies that can be converted into the same). Terms apply to the offers and benefits listed on this page.
---
Leeny Oberg, Marriott's Executive Vice President and Chief Financial Officer, spoke at the Goldman Sachs Lodging, Gaming, Restaurant, & Leisure conference yesterday.
Naturally much of the conversation focused on the integration of Starwood. She acknowledged that there were unique things they gain from the Starwood side in loyalty, brand marketing and how Starwood does innovation.
She talked about bringing the Sheraton brand up to par, given the problem with consistency that Sheraton has had. They took the bottom 50 of 200 Sheratons in the U.S. (based on revenue per available room and customer satisfaction) and reports that half of those, about 25, are undergoing renovation. A couple are leaving the brand, and they're in the process of having conversation with the rest.

View from the Sheraton Iguazu Falls
The challenge of integrating Starwood and Marriott is a huge IT project, and the loyalty programs are as well. Oberg describes bringing the loyalty programs together as being both an issue of having one back-end system and having one customer-facing 'front door'. She expects that it will be "late 2018 for the ability to have one back engine" running the two programs on a single platform. Then ultimately they want "one front door" or single program for customers.
While they expect bringing programs together "by the end of '18" (she describes that as "hopeful" and says she is "not promising"). Although she notes that the two programs can change policies to become more alike in the meantime. IT projects, of course, rarely progress on hopeful timelines so pushing back farther shouldn't be surprising.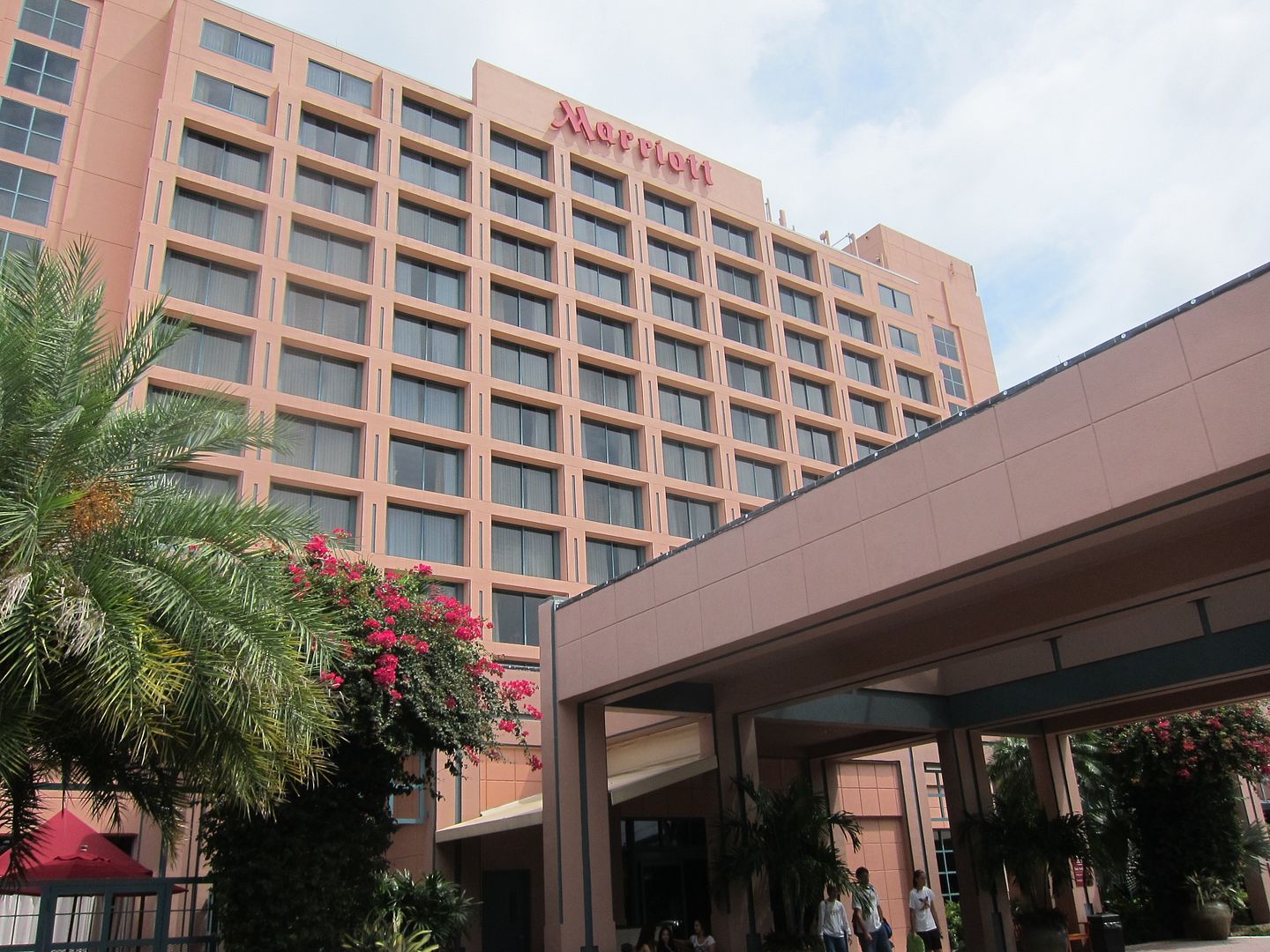 In addition to the IT, the biggest hurdles to a single program are the credit card deals that they have (Chase with Marriott and American Express with Starwood) and the timeshare deals (which are 80 year contracts). She sees the credit card deals as easier because those are short term contracts, so everyone has an incentive to work together towards a re-up. Surprising no one, the bidding between American Express and Chase means that Marriott has "tremendous potential.. [for] a stronger credit card deal than we had before, good benefits for all constituencies."
Bringing the programs together makes it very timely to decide whether to get a Marriott or Starwood credit card while both are still around, since the Marriott Rewards® Premier Credit Card has the better bonus right now, and lets you spend towards elite status credits and the Starwood Preferred Guest® Credit Card from American Express has a $0 fee the first year (then $95), and offers stronger points-earn for your ongoing spend. (Having both before or in case applications go away for one or the other seems like a smart idea.)

Ritz-Carlton Laguna Niguel, credit: Ritz-Carlton
One guess is that we could wind up with a dual issuer scenario not unlike what US Airways had after being taken over by America West (Juniper Bank now Barclaycard issuing new cards while legacy Bank of America cards continued earning) and what American had after being taken over by US Airways (Citibank issuing new cards while Barclaycard cards continued earning) or like what American has now with two issuers — at least through the end of current contracts, while American Express and Chase bid on a single-issuer deal.
---
CitiBusiness® / AAdvantage® Platinum Select® Mastercard®
Earn 65,000 AAdvantage miles.