When Marriott acquired Starwood Bill Marriott explained the purpose of the deal as giving them scale to have greater leverage — with online travel agencies for lower commissions (and presumably better placement) and with suppliers for lower costs.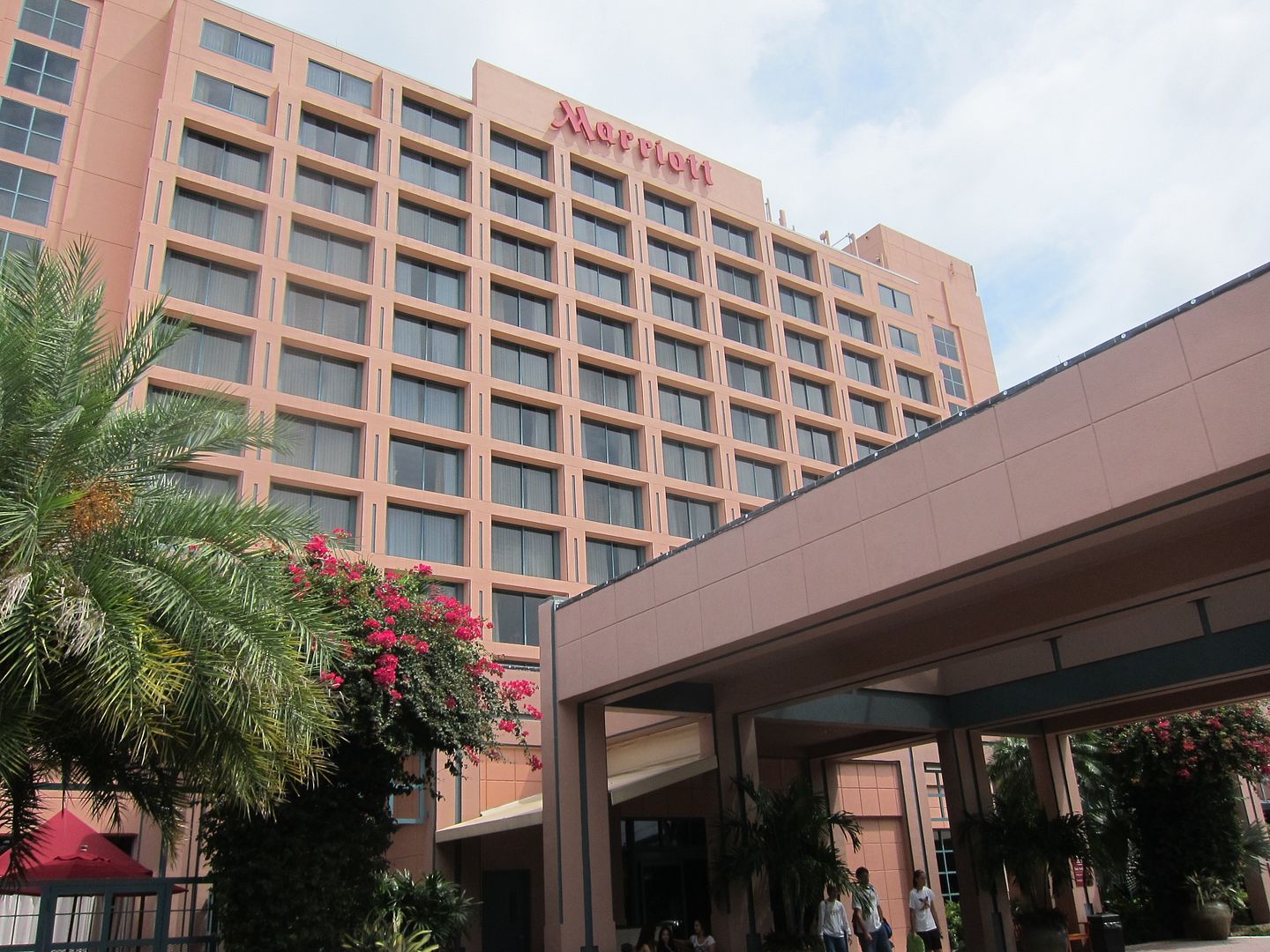 Marriott Boca Raton
It's this scale that made me expect Marriott Rewards would undercut the unique elite treatment offered by Starwood Preferred Guest. Starwood, Hyatt and smaller chains generally have to work harder to keep frequent guests loyal. You have to go out of your way to stick with a chain with 600 or 1200 hotels more than one with 5000.
Arne Sorenson has maintained that he wants to give customers the only hotel loyalty program they'll need.
Offering more hotels in more markets means they're more ubiquitous and can serve the needs of corporate customers more comprehensively.
And a strategy of keeping all of the 30 Marriott and Starwood brands means customers choose whatever the loyalty program is offering them in a region whether they understand the brand or not. (It also lets Marriott keep management or franchise fees from more hotels.)
How these competing tensions play out is precisely what we're waiting to see as Marriott works on a combined loyalty program and shares it with the world.
In a sign that Marriott sees themselves as having greater leverage not just with suppliers but also with customers, they appear to have rolled out a chain wide (including Starwood hotels) 72 hour cancellation policy for North America. (HT: @TravelJono)
Marriott quietly implemented new chainwide 72hr cancellation policy, effective immediately, for all new N/A bookings, including ex-Starwood

— Jonathan (@TravelJono) June 15, 2017
In fact, while many properties do have 72 hour cancellation policies now on cancellable rates:
Others appear to have 2 day cancellation policies, such as the first Westin that I checked the Westin Arlington Gateway and the Marriott Boca Raton:
What's notable is that in spot checking I haven't come across North American properties still offering cancellation until the day before arrival (or offering cancellation 'the day of' as was common up until 3 years ago).
While Hyatt battles Expedia, Marriott is using high occupancy and the difficulty escaping their footprint to change customer behavior.
No doubt if Marriott succeeds others will follow. In the meantime it will also be important to watch the managed travel market to see whether longer lead time cancellation rules can be successfully applied to corporate rate deals.