When Hyatt launched their new loyalty program it was all about lower costs for hotel owners. They eliminated the check-in amenity, turndown service for top tier elites, eliminated compensation when club lounges are closed, and restricted the number of people eligible for breakfast to name just a few of the cost saving changes.
Now Marriott's program is also about cost savings for hotels. CEO Arne Sorenson touted this in the chain's earnings call earlier this year, noting that "loyalty rates have been reduced [to hotels] already twice and they will be reduced a third time" and several changes are helping the chain drive down those costs.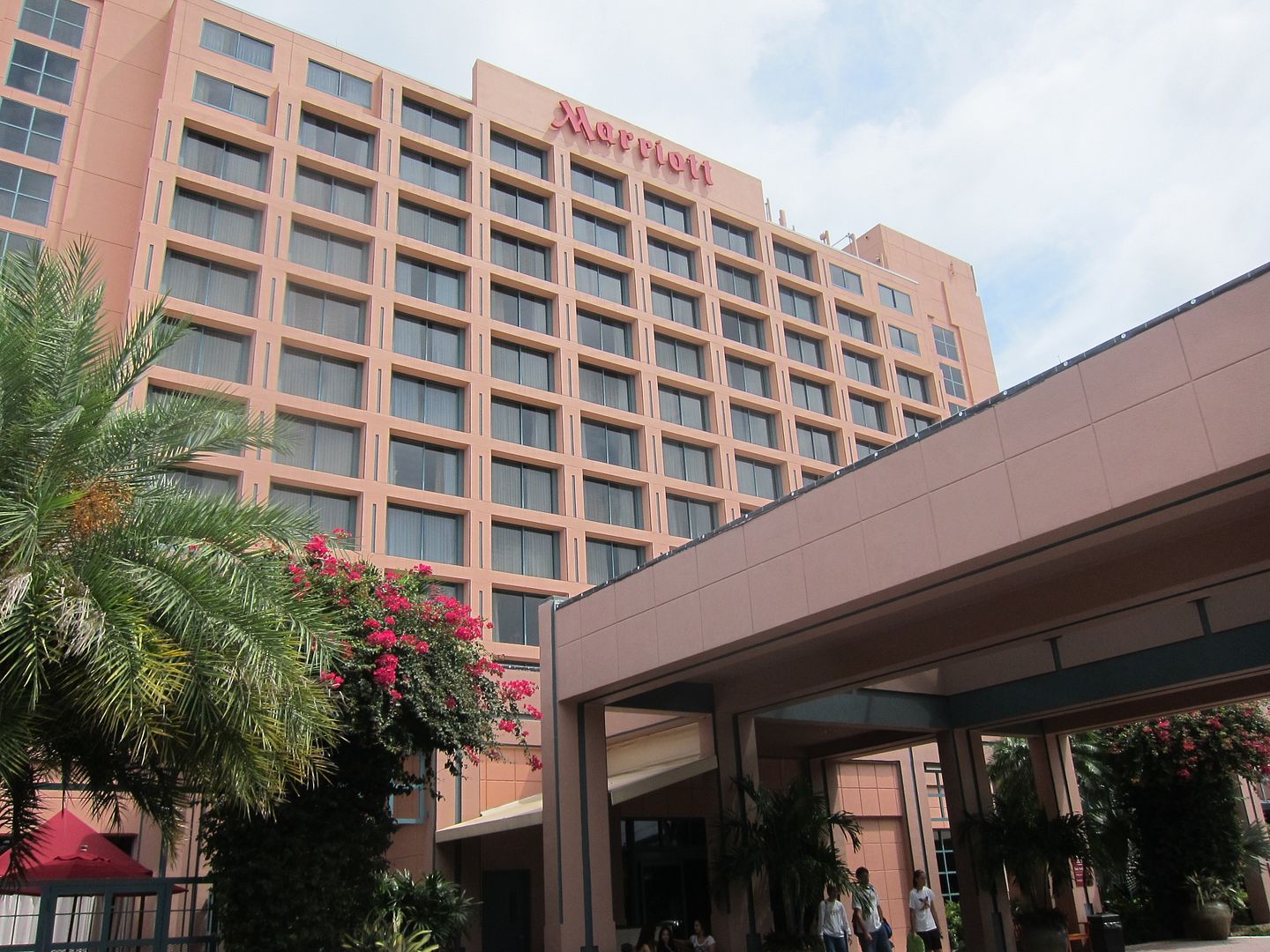 Marriott Boca Raton
The new loyalty program launching August 1 devalues existing Marriott points balances. And we now know another way that program costs are going to go down.
There's an extensive chart showing Platinum welcome amenities at each hotel brand. And as @HH_Cash notes it's a one-third devaluation for Starwood Platinums.
Sheraton, Westin, St. Regis, W, Le Meridien and other legacy full service Starwood chains will award 1000 points in the new program to Platinums as a check-in amenity option. Currently they award 500 Starwood points, worth 1500 Marriott points. That's 500 fewer Marriott points in the new program or one-third less.
Limited service chains currently award 250 Starpoints, worth 750 Marriott points. Going forward they'll be offering 500 Marriott points, also a one-third reduction.
Small changes add up to big cost savings across all Platinum guests at a hotel (who don't choose another amenity option, such as continental breakfast when no club lounge is available) across the entire year.
There are tradeoffs in any program. Starwood members lose strong points-earning on their co-brand credit card. They gain more properties with elite recognition like suite upgrades. But the program is clearly being very careful with its economics and is looking to spend less and charge hotels less. Remember that to a management company like Marriott property owners are their customers and guests are the product.