I have a basic framework for how each of the three major US airlines operates today. The variance between them is shrinking, as Delta is the best-run overall of the three and the most admired. Both United and American executives have spoken glowingly of their rival, and clearly want to be more like them.
This framework is useful to me as I see news about an airline. Every item gets processed alongside a context for who the airline is, what's in its DNA. That news either comports with my pre-existing model, or conflicts and requires updating the model.
Taken together it's my picture of who United, Delta, and American are today — what they're trying to be, and how they're trying to get there.
Delta
Delta wants to be the preferred carrier for business travelers. The way they get there is with the most reliable on-time operation, and by investing more in inflight and airport product (nicer clubs, faster wifi, free entertainment).

San Francisco SkyClub Bar Area
The airline may even be 80% as good as they think they are. And that's their weak spot: arrogance. They believe everyone should want to fly Delta, and government policy should align with what's best for Delta.
Even the area where they aren't as good as their competitors — SkyMiles, perhaps the least trustworthy program in the industry — they've got a blind spot because they seem to believe everything they do is good. (Prior to the launch of their revenue-based program executives would admit in candid moments that SkyMiles was the one thing in the company that truly lagged.)
United
United serves the most destinations, but can't quite work out a strategy. They cut frills ("project quality") and then started bringing a few back.
Their operation is still a mess, they desperately need a new computer reservation system. They still don't have consolidated contracts with all work groups after the United-Continental merger so cannot deploy staff and aircraft across their network in the most efficient way possible.
They're introducing a new business class seat that's almost as good as Delta's and American's, but they're taking 5 years to install it.
Management wants to turn the airline around, is starting to make overtures to gain the trust of employees, but beyond that doesn't yet seem to have a plan. So they make small ball moves like better coffee and stroopwafels in economy, by announcing seats we'll see later, but deferring big changes that would be costly and disruptive but could transform the airline.
American
American admires what Delta has done. They want to be like Delta, and makes some copycat moves but won't really commit.
They invest in onboard food, but not as much. They invest in club lounges, but not as much. They invest in faster internet but in a hodgepodge way. And in the future.
American won't go all in, across the board, to catch up with Delta. They haven't made even announced plans for a consistent product to upgrade most legacy US Airways aircraft with extra legroom coach seats or even seat power.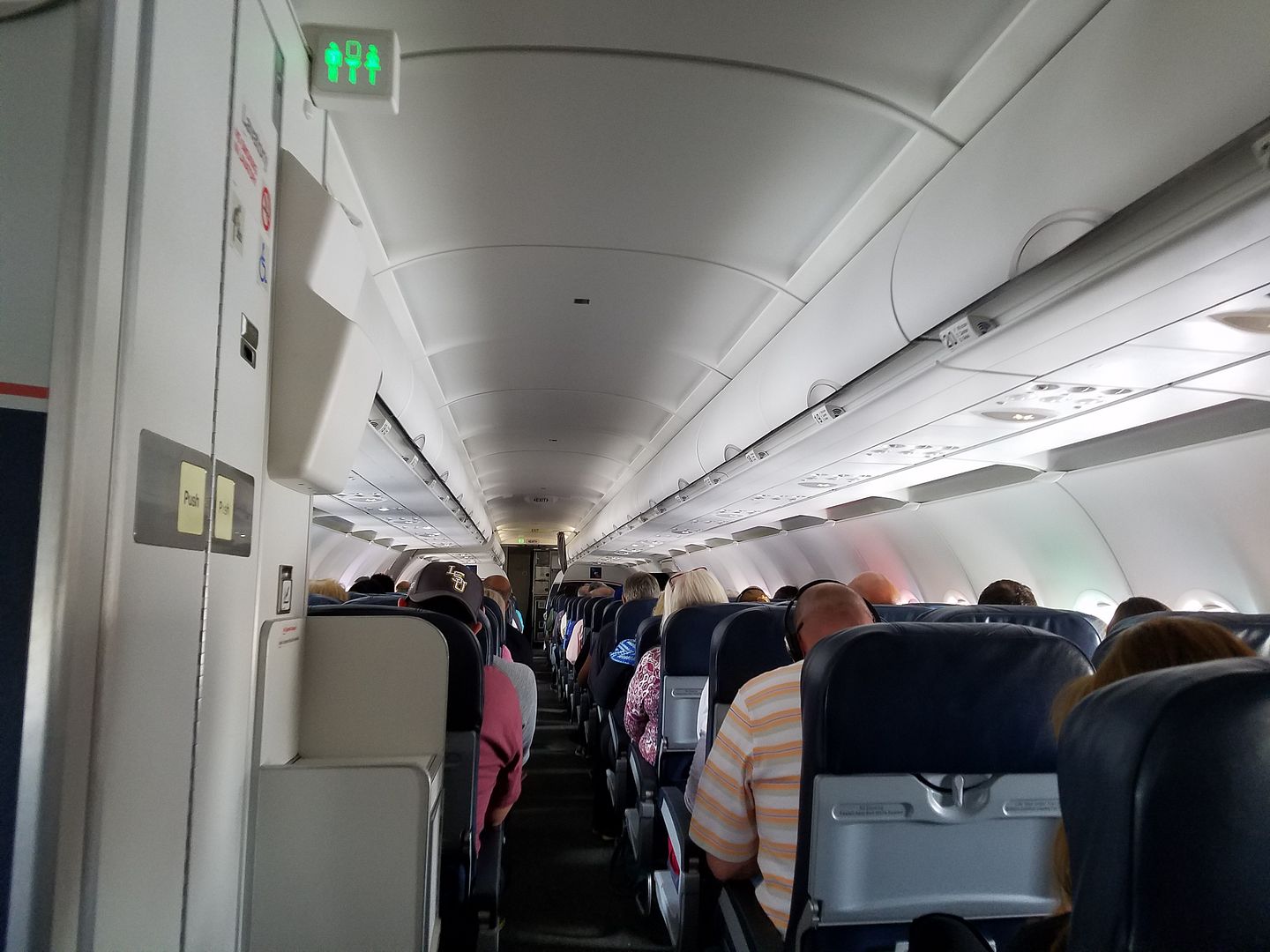 The AAdvantage frequent flyer program is becoming more like Delta's (in terms of features) albeit American has been fairly transparent as they've gone about it. Even in this one respect where they're better they seem to be trying to be "almost Delta."
I just wish American would improve the legacy US Airways planes, and stop boarding too early and updating passengers on delays too late.
What are Your Takeaways?
Are these reasonable takes on the 3 US global airlines? What's your experience?