IHG Rewards Club is offering a targeted purchased points bonus (the bonus amount varies by member) on a sliding scale (the more points you buy the lower the price per point).
When you go to the purchase page you have to identify yourself in order to determine the bonus you're going to be offered.
Does this look familiar, like what US Airways Dividend Miles does sometimes – both the targeting, and the occasionally varying of bonus amounts? Interestingly the IHG Rewards Club manager is himself late of Dividend Miles.
I'm only offered a 25% bonus, however most reports are of people being offered 100% (and even people who were earlier offered 25% now seeing the 100% offer).
Here's IHG's points pricing:

You may purchase points in 1,000 increments:
1,000 – 10,000 points for $13.50 per 1,000 points
11,000 – 25,000 points for $12.50 per 1,000 points
26,000 – 60,000 points for $11.50 per 1,000 points
The normal price of 1.15 cents per point (at the highest purchase tier) is crazy to do since you can buy points any time you wish at 7/10ths of a cent apiece by making and cancelling cash and points reservations. (Buy only what you need, manufacturing points purchases in bulk in this fashion could attract unwanted attention to your account and isn't worth it at this price anyway.)
At a 25% bonus I'd get 75,000 points for $690. That's just over 9/10ths of a cent per point and not a good deal.
At a 100% bonus you can buy 120,000 points for $690, or 0.00575 per point.
That's a better price than you can get with 'the trick' and it's completely above-board.
That said, it's also about the price that I value IHG Rewards Club points. So while you probably won't get hurt at that price, and IHG Rewards Club has committed not to raise points prices on its hotel awards for the rest of the year, I still prefer cash over these points.
That point of view is further informed by the program lacking an option to redeem points for better than a base room, and that hotels aren't required to honor most elite benefits on points stays (although many do). As a result I do not love redeeming my IHG Rewards Club points.
Nonetheless there are some fantastic redemption options in the program. In fact, perhaps the single best hotel points redemption may be in IHG Rewards Club.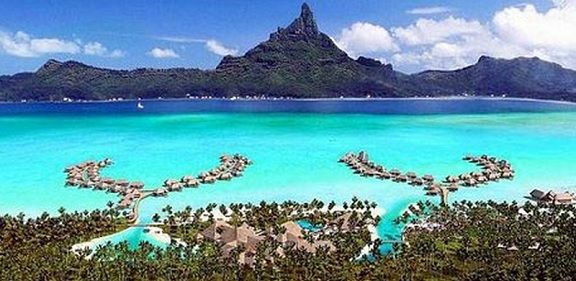 Purchases are processed by Points.com so do not earn credit card bonuses for hotel or IHG-specific spending.
---