I receive compensation for content and many links on this blog. Citibank is an advertising partner of this site, as is American Express, Chase, Barclays and Capital One. Any opinions expressed in this post are my own, and have not been reviewed, approved, or endorsed by my advertising partners. I do not write about all credit cards that are available -- instead focusing on miles, points, and cash back (and currencies that can be converted into the same). Terms apply to the offers and benefits listed on this page.
---
American Express is running a 30% bonus on transfers from Membership Rewards to Virgin Atlantic through November 30. I note this is a new bonus since they offered it back in May.
This is a great way to book one of my 17 favorite award redemption values.
To be clear, Virgin Atlantic miles aren't worth as much as other miles. That was true even before they knifed the program in the back in October.
However they do have strategic uses and I believe the single best one is ANA first class roundtrip from the Central U.S. and East Coast for just 120,000 miles per person. (San Francisco and Los Angeles is just 110,000 miles roundtrip, while business class runs 90,000 or 95,000 miles depending on the city.)
Here's the Virgin Atlantic award chart for travel on ANA:
While Virgin Atlantic does hit you with fuel surcharges when redeeming miles where paid tickets would incur fuel surcharges, Japan awards don't.
Awards are round trip only. And travel beyond Japan would be a separate round trip award.
You cannot book these awards online.
Virgin Atlantic awards have a $50 per passenger change fee, and a cancel/redeposit fee of $50 as well. That's low by US program standards, but there are no changes at all within 24 hours of departure (you can cancel for $50 but you won't get your miles back, just the taxes paid).
You can put an award on hold for 24 hours.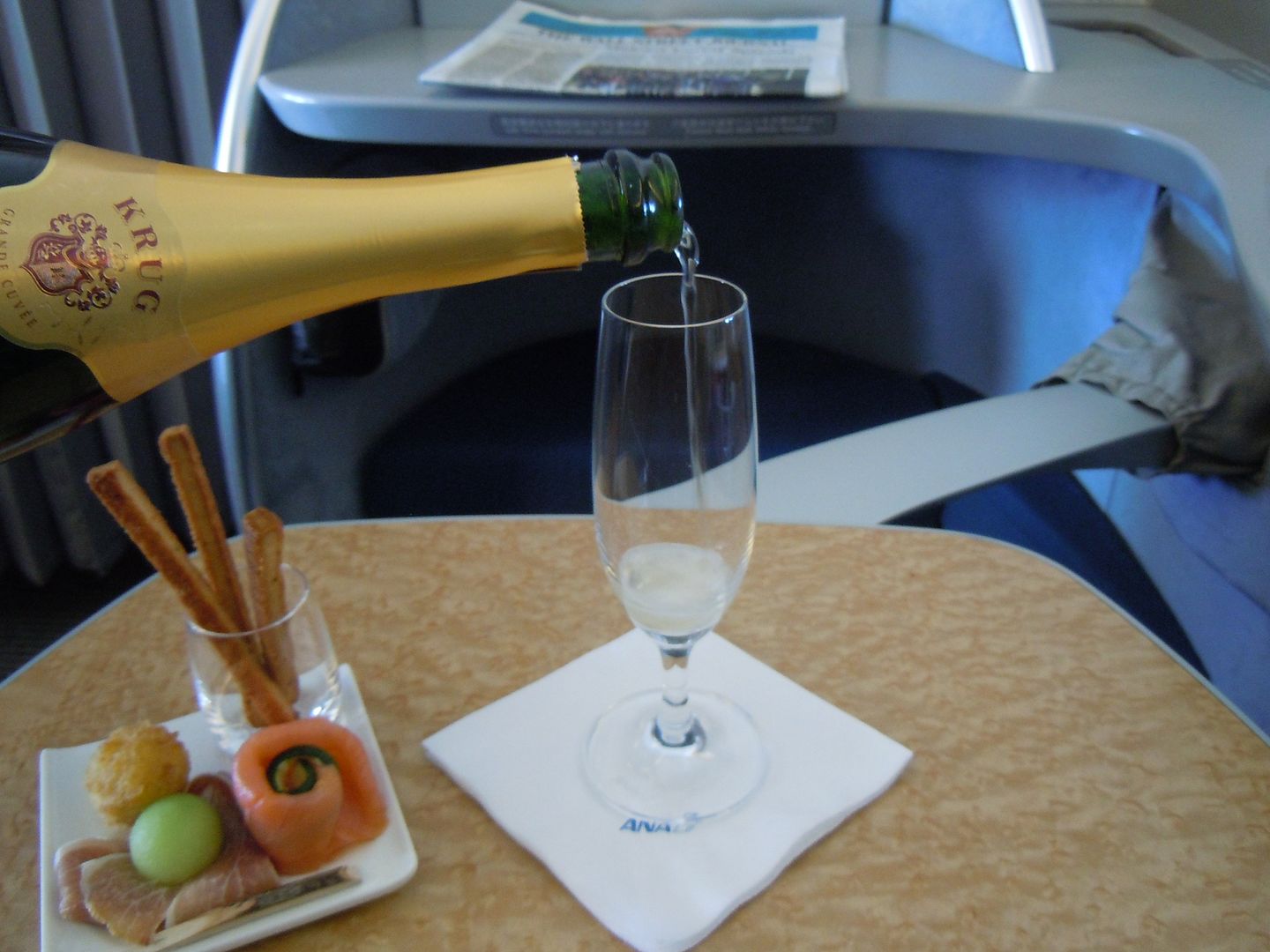 I believe that the ANA first class awards with Virgin Atlantic miles are too good to last over time, since the best deals — those orders of magnitude better than what most programs deliver — always go away eventually.
You can also transfer Chase and Citibank points to Virgin Atlantic as well, so this award is a great redemption for points from the Chase Sapphire Preferred Card, Chase Ink Business Preferred, Citi Prestige Card.
---
CitiBusiness® / AAdvantage® Platinum Select® Mastercard®
Earn 65,000 AAdvantage miles.