American Express Centurion lounges seem to me to be so crowded no one goes there anymore. The lounges are nice, an improvement on their US airline lounge alternatives. They're stylish spaces with decent food and beverage programs.
And whenever you have a nice lounge demand for the lounge is greater than you expect, even knowing that the lounges are going to face heavy demand because people are going to want to use them.
American Express has been building bigger lounges (the ones slated to come online in Denver, New York JFK, and Los Angeles are bigger than earlier lounges, though it's hard to get space in airports and they frequently have to take what they can get) and they have been expanding lounges (such as Dallas Fort-Worth and Miami). But it's not enough. Even the new larger Dallas Fort-Worth lounge can get crowded though it's quite sublime during non-peak times.

Centurion Lounge DFW
During peak times American Express Centurion lounges have placed limits on how far before your flight you can use the lounge, and on using the lounge after your flight. Now those rules are becoming permanent features of their lounge access policy. Effective March 22,
The Centurion Lounge will welcome Platinum Card Members who arrive within 3 hours or less prior to their original scheduled departure time or can provide proof of a connecting flight. Card Members who arrive at the Centurion Lounge as their final destination will no longer be permitted entry.
Children under 2 years of age will be admitted free of charge and will not count towards Platinum Card Member's 2 complimentary guest count, so long as they are accompanied by a parent or guardian who is able to produce a "lap infant" boarding pass or proof of age.
Apparently Centurion (Black Card) cardmembers can continue to use Centurion lounges on arrival.
Back in September American Express said they'd introduce a reservations system for accessing their lounges, and then walked that back. I anticipate they'll need to do something more than make this change permanent, because during peak times the changes announced today have not been sufficient to keep the lounges from being overrun.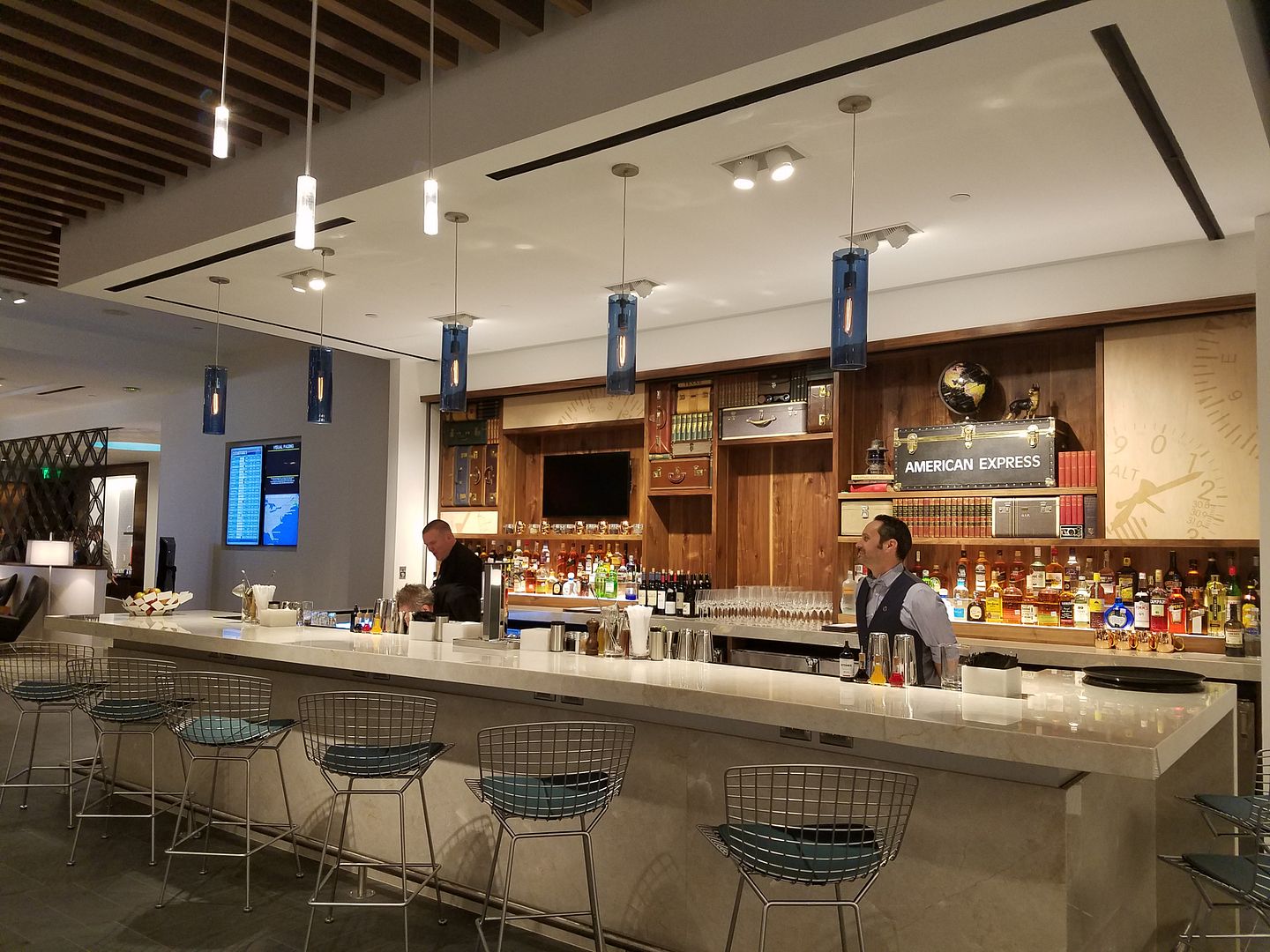 Centurion Lounge Houston
It does look like they've solved the real challenges of their on-again off-again approach, which gave travelers little notice and meant customers on long connections couldn't use the lounge for their full connection. As I read this a customer on a long connection could use the lounge more than three hours prior to departure of their onward flight. Unfortunately gone is the ability to use the Centurion lounge showers on arrival after a long flight.
Previously American Express tried to limit crowding by reducing the number of guests a cardmember could bring in and eliminating single visit passes for non-Platinum and Centurion cardmembers to use the lounge. They are walking that back slightly by exempting children under 2 from counting towards a Platinum member's two guest allowance.